This small pottery creamer from a child's tea service is 3 inches tall and has green transfer decoration depicting a woman with a basket of flowers and a castle in the distance.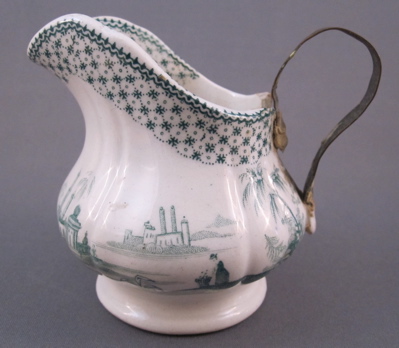 This close up shows the pointillist transfer decal decoration in "high definition".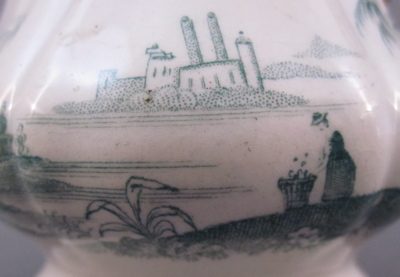 A crudely made copper armature was attached as the base structure for a replacement handle. Many layers of gesso and enamel matching the original colors were applied over this, but have since fallen away.
Another jug with similar form and decoration suggests what the handle on my little jug may have looked like.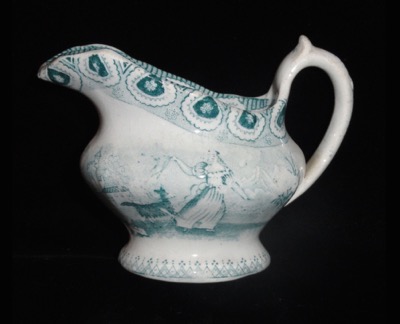 Photo courtesy of eBay
Tags: English, metal handle, porcelain, transferware