This Chinese baluster shaped porcelain jug, with molded spout in the manner of European silver, has hand painted underglaze cobalt blue Nanking decoration of houses, trees and birds. It dates from the middle of the 18th century and stands nearly 8″  tall.
Over 100 years ago when the original reeded strap handle broke off, an unusual split form metal replacement handle was added. A clever tinker reinterpreted the original handle design by forging a bronze loop handle into four extensions and adding small discs, which were riveted to the leaf terminals. The remains of an intricately woven rattan sheath are found on about one third of the handle. Most curiously, there is an engraved signature on the underside, difficult to decipher, which may be the name of the china mender or of a previous owner. If anyone knows more about this marking, please let me know.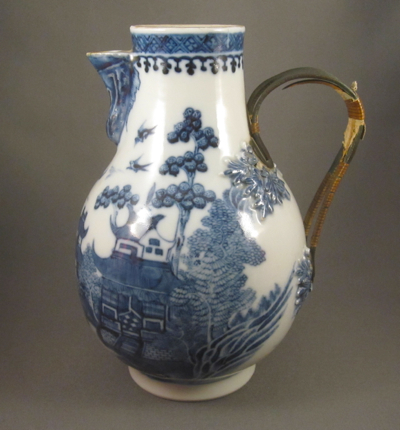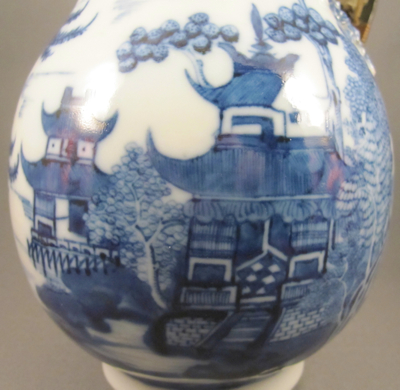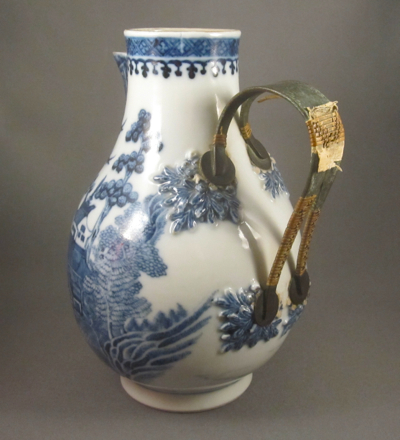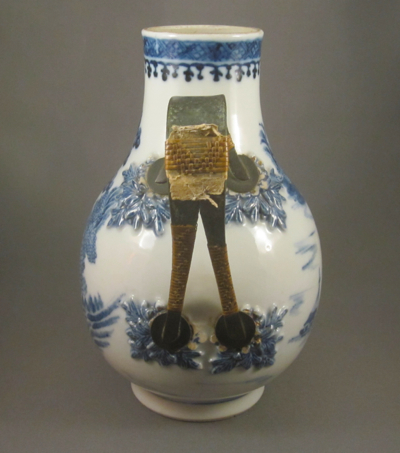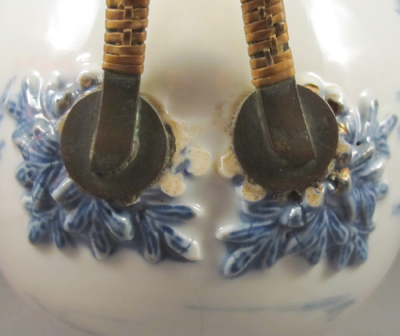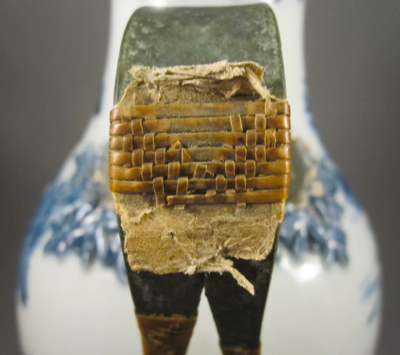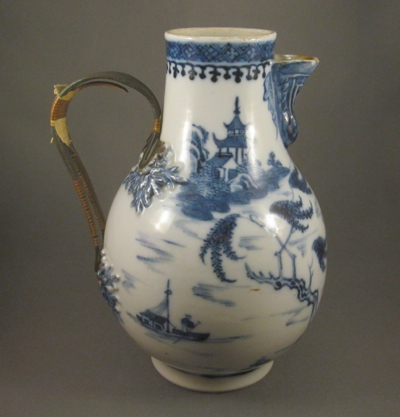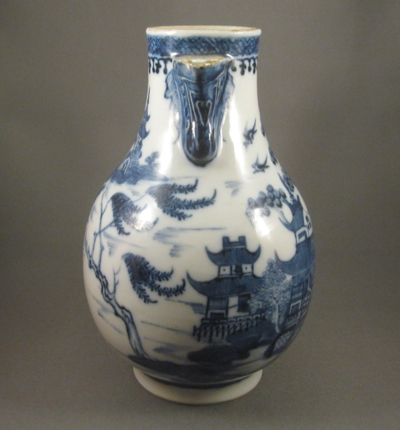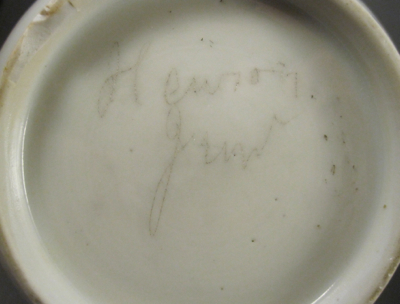 This jug with similar form and decoration shows what the original handle on my jug may have looked like.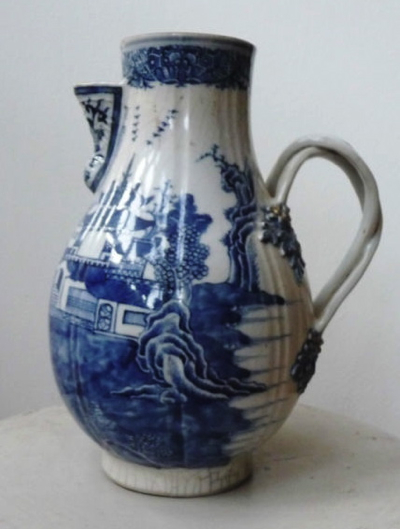 Photo courtesy of eBay
Tags: blue & white, bronze, Chinese, metal handle, porcelain, rattan