In the world of collecting, nothing pleases me more than stumbling upon items with matching inventive repairs, and this set of footed breakfast cups and saucers deliver five times over. Made in England by Mason's Ironstone from 1830 to 1840, these heavy porcelain cups, measuring nearly 3-1/4″  tall, have the transfer printed "Conversation" pattern in the rare yellow scale colorway. Each cup and saucer is marked in black transfer on the underside MASON'S PATENT IRONSTONE CHINA.
I purchased the set during my last trip to London from dealer Fergus Robert Downey who later told me that he has a sixth cup with an identical replaced handle, so I am hoping to one day have the complete sextet. I can't imagine that all of the original handles snapped off the cups at the same time, unless a particular breakfast got a bit too rowdy. More likely, one or two handles might have broken off, so in order to keep the set looking uniform, the remaining intact handles were removed and all cups were fitted with the same metal replacement. The metalsmith did a fine job, as all of the handles are well matched and expertly riveted to the cups.
Now about that sixth cup, Fergus…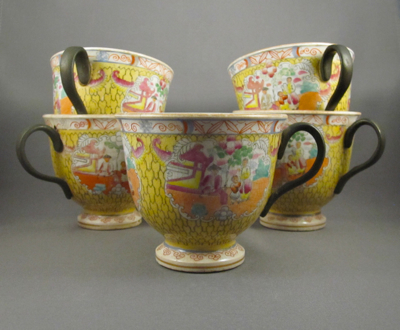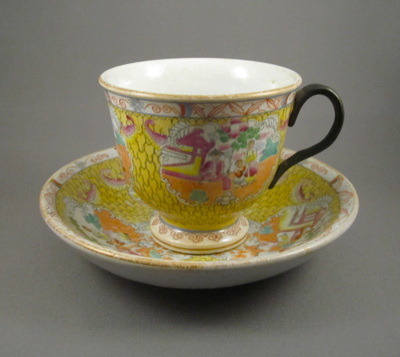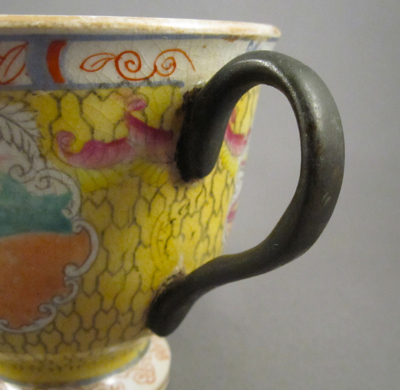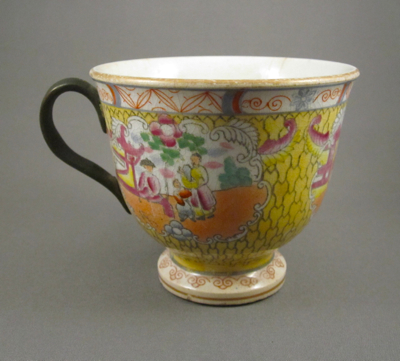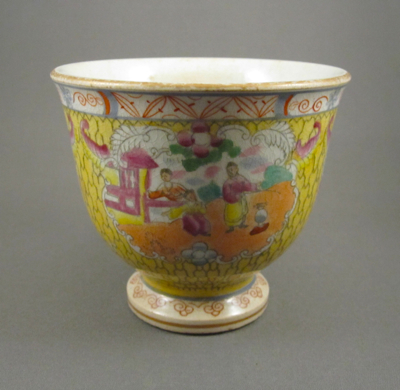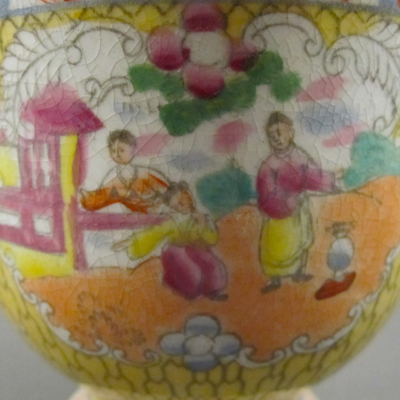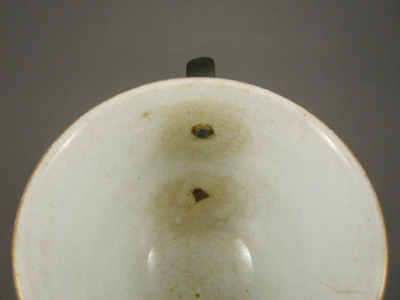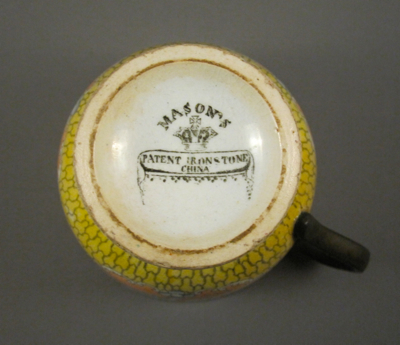 This cup, in perfect condition, shows what the original handles on my cups would have looked like before they took a tumble.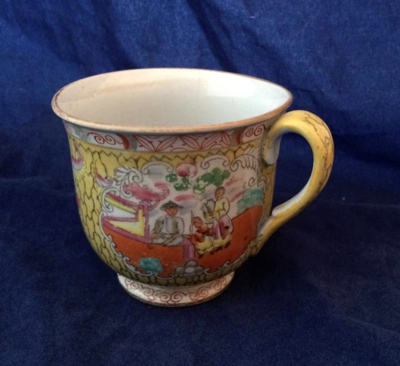 Photo courtesy of Vanbrugh West Antiques
Tags: bronze, English, metal handle, porcelain