This bell-shaped Chelsea porcelain mug was made in England between 1752 and 1756. The superbly painted polychrome floral decoration was no doubt inspired by similar examples made by Meissen. A red anchor mark can be found on the underside.
At one point in the mugs early life, the original loop handle broke off and a metal replacement was attached. The simplicity and delicacy of the new handle, as well as the rich bronze color, make this mug even more appealing to me than if the original handle was still intact.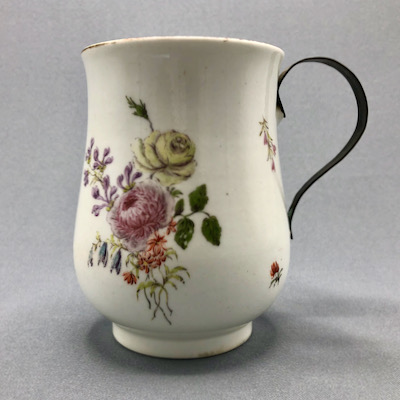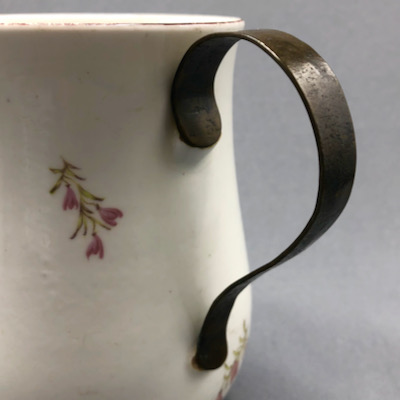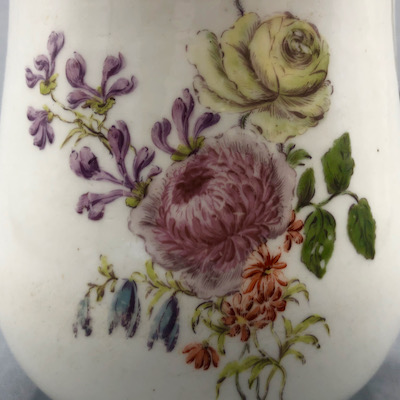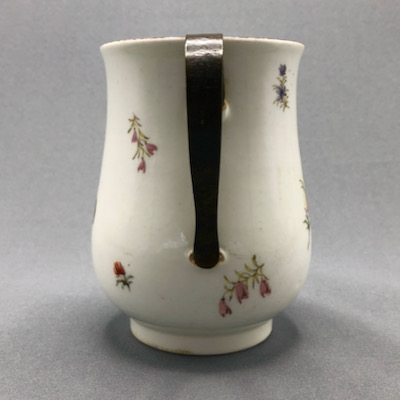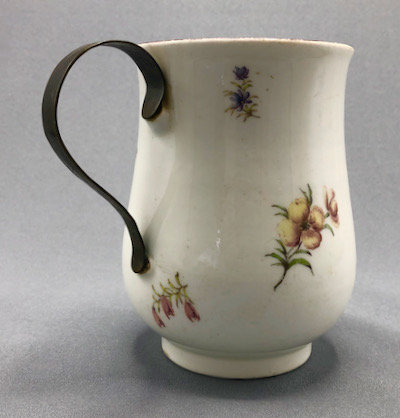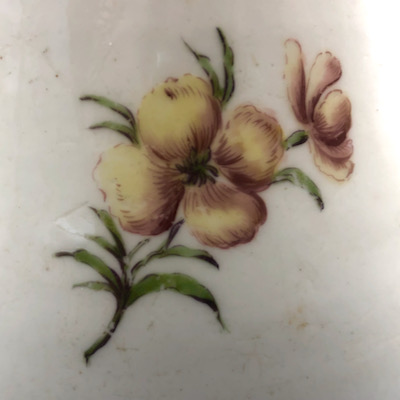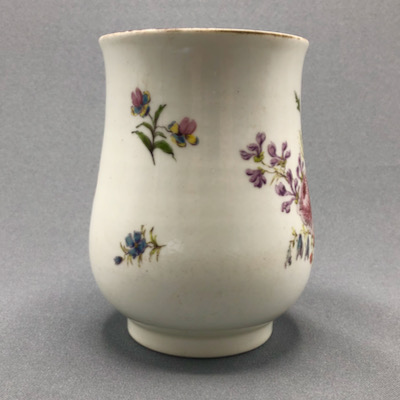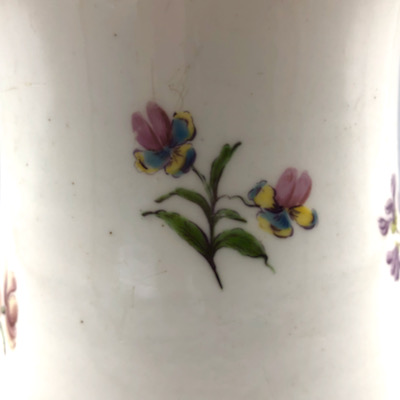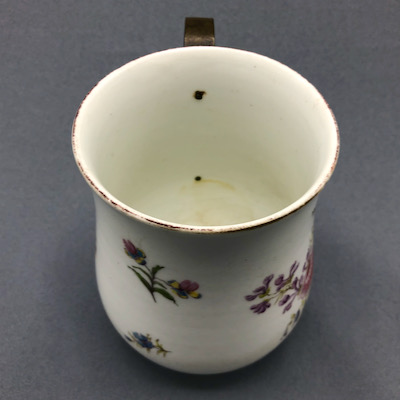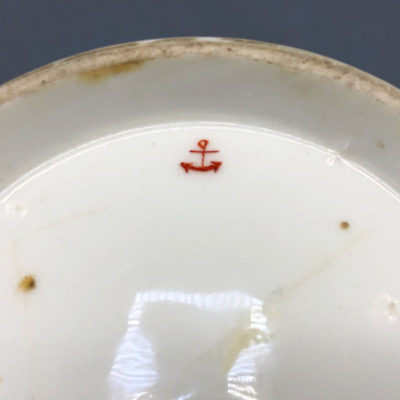 This mug with similar form and decoration suggests what the original handle on my mug might have looked like.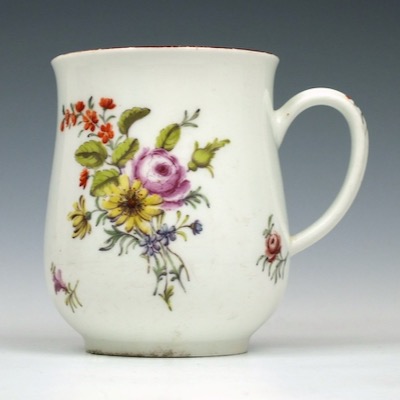 Photos courtesy of Scottish Antiques