Hunting knife with a "Bowie" blade, named after Colonial James "Jim" Bowie in the early 1800's. Measures 11-1/4″ long from end of handle to the tip of the blade.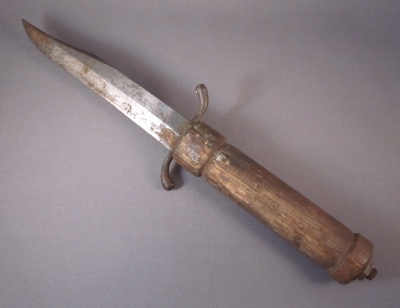 Marked "ALFRED WILLIAMS, SHEFFIELD ENGLAND" on the middle of the steel blade.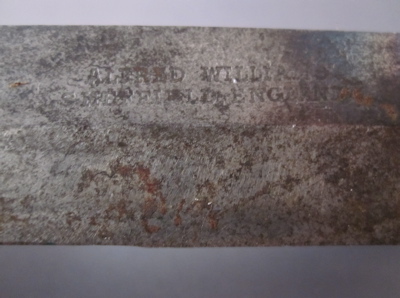 Both the iron guard and turned oak wood handle are replacements and are held together with the aid of a nut and bolt.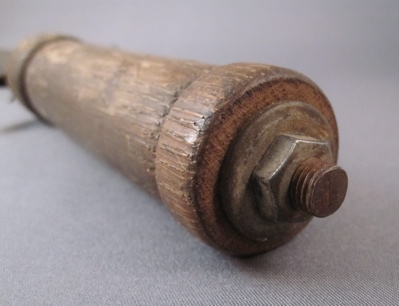 The original handle would have been made of bone, as seen on this Bowie knife made by Alfred Williams.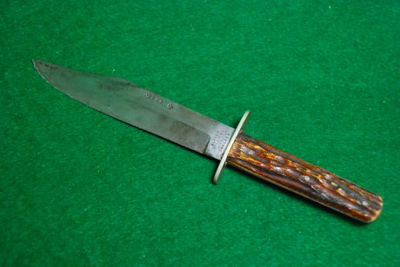 Photo courtesy of Northwest Pony Express