This elongated Baroque serpentine form silver shape sauce boat was made in China during the Qianlong period (1736-1796). It is made of porcelain and decorated in the Famille Rose palette, with hand painted flowers, ducks, and garden stools in pink, green, blue, and white enamels with gilt highlights. It measures 9-3/4 inches long by 3-5/8 inches high.
Well over 150 years ago when the original simple loop handle snapped off, a "china mender" fashioned a replacement handle, which was riveted to the body. To help insulate the metal from the hot contents, rattan was wrapped and woven around the handle. This would have been one of a pair of matching sauce boats and was a part of a large dinner service. I wonder if it was separated from its mate and other "perfect" serving pieces, as was often the case.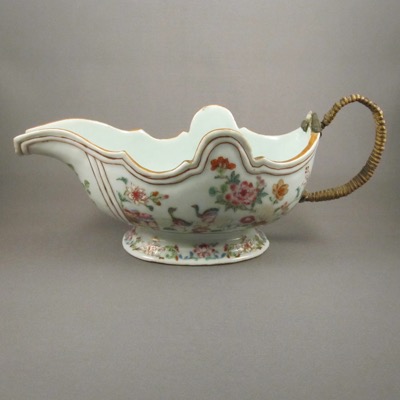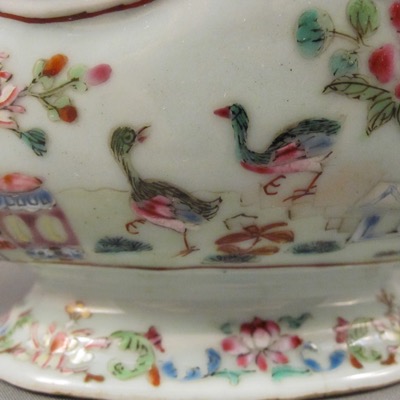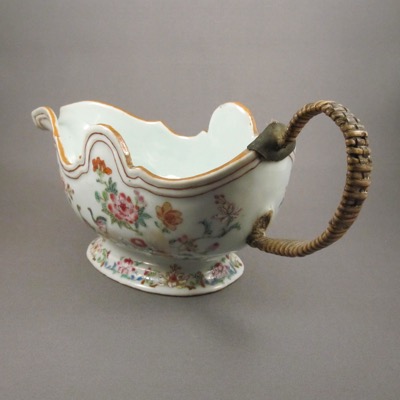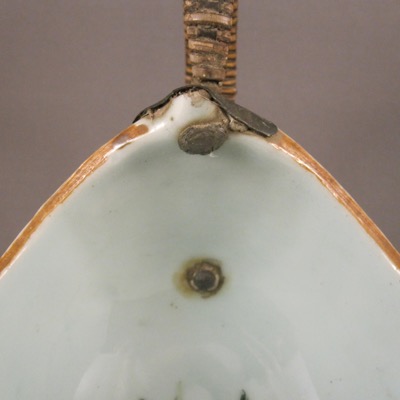 The original handle on this sauce boat, with identical form and similar decoration, gives you an idea of what the handle on my sauce boat would have looked like.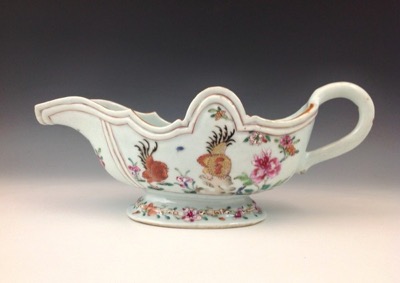 Photo courtesy of Online Galleries