I just returned from a trip to Prague where I was bowled over by the seemingly endless amount of stunning Art Nouveau architecture, paintings, and decorative arts. Naturally, I was on the lookout for ceramics and glassware with inventive repairs, and was delighted to actually stumble upon a few good examples.
The most interesting ones were hiding in plain sight within the Prague Castle walls at the Lobkowicz Palace, which houses the Princely Collections of paintings, instruments, original musical scores, and decorative arts.
Two pieces of early rare Italian maiolica have what appears to be unexceptional 19th century tinker repairs. One of the jugs has a clunky and poorly painted replacement spout. I am surprised that the repairs found on these pieces were not executed with more artistry and finesse.
Rather than write the captions for my photos, I have copied directly from the English translations found on the glass display cases:
"Examples of a large service from Savona in North Italy, late 17th century."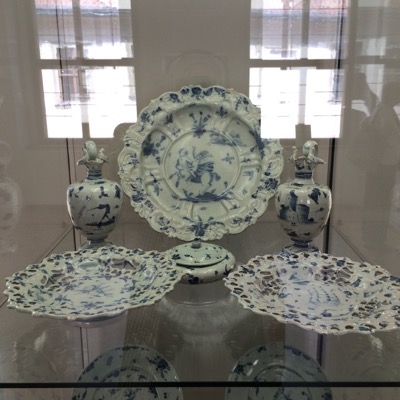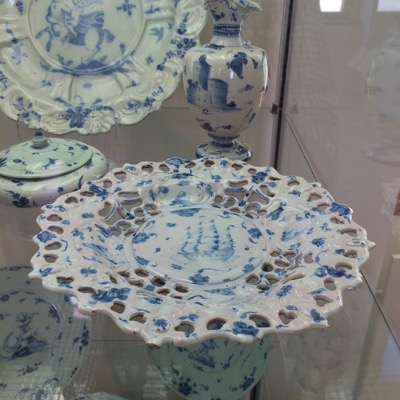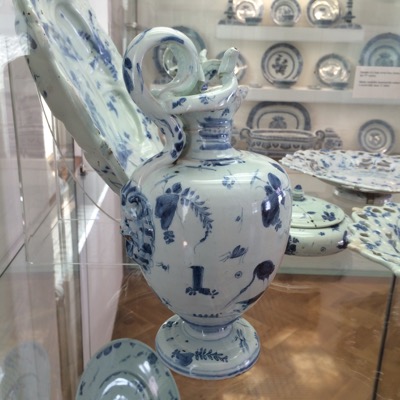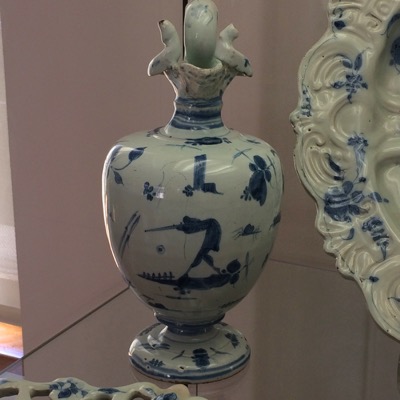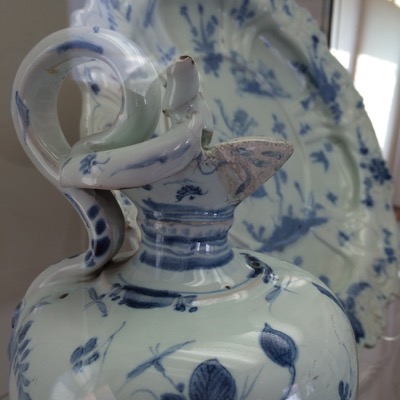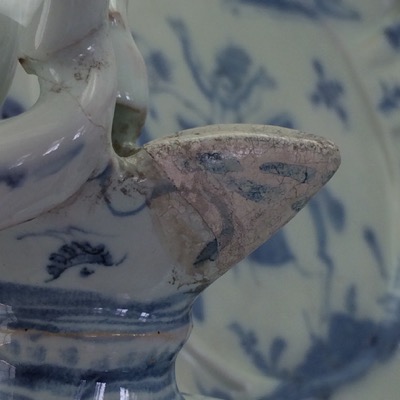 "Examples from an extensive service of maiolica, from the Pavia region of Lombardy, painted in polychrome with scenes of figures and ruined buildings in mountainous coastal landscapes, all within borders of detailed moulded and painted acanthus leaf, flowers and grotesques some with wheat husk edging: Italian, late 17th century."