Today I visited the NYC showroom of porcelain manufacturer Richard Ginori, founded in Italy by Florentine Marquis Carlo Ginori in 1735, and home to hundreds of stunning, colorful patterns. But what I was most drawn to was a line of dinnerware ironically named "Broken", the least colorful dishes in the showroom. This ingenious collection of 14 pieces was designed in 2010 by architect and product designer Paola Navone. Each of these stark white porcelain pieces features printed cracks "repaired" with trompe l'oeil metal staples. Wouldn't it be wonderful to have a repaired "Broken" plate with actual metal staples? I guess that would be an example of life imitating art imitating life…
Dinner plate measures 10-1/2″ in diameter.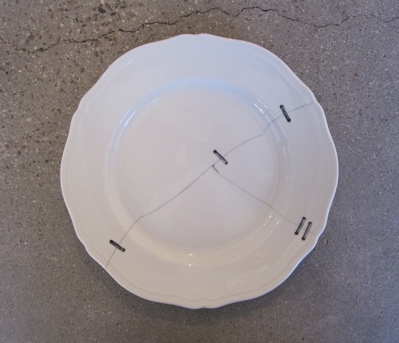 The trompe l'oeil staples and cracks look truly convincing even upon close inspection.
"Cracked" teacup, guaranteed not to leak, and matching saucer.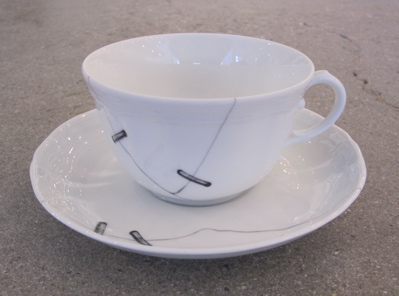 Soup plate, broken in three places, is held together with three staples. Or is it?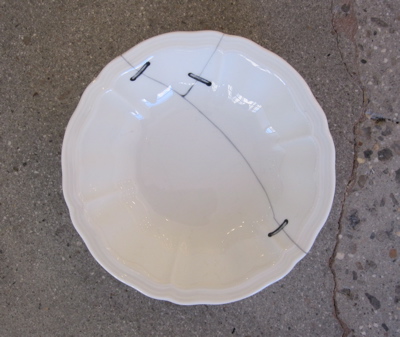 Sugar bowl and milk pot from the tea service.
Tags: Italian, staples/rivets