This cut crystal spirit decanter has panel cut shoulders, a single neck ring and a splayed top. It appears to be late Georgian, made in Ireland or England. It measures 8-1/2 inches high and is missing its mushroom form stopper.
Although it is not unusual to find cracked porcelain repairs with metal staples, glassware repaired in the same manner is less common. These metal staples made of thin wire repair a vertical crack on both sides, giving it the appearance of a laced corset.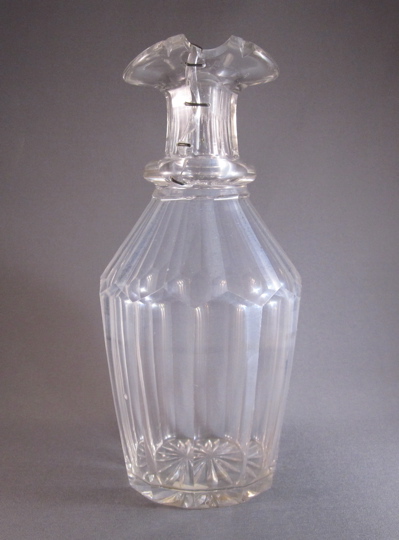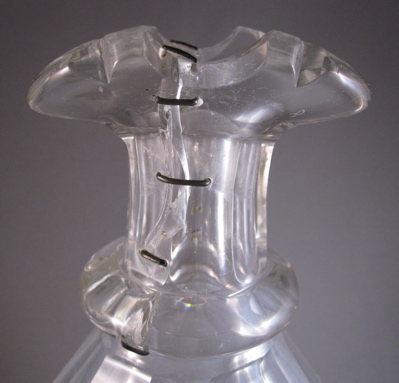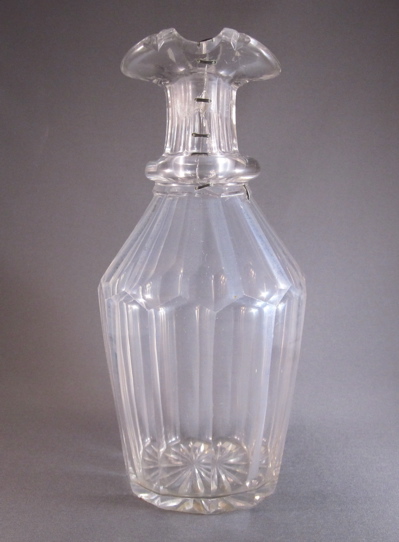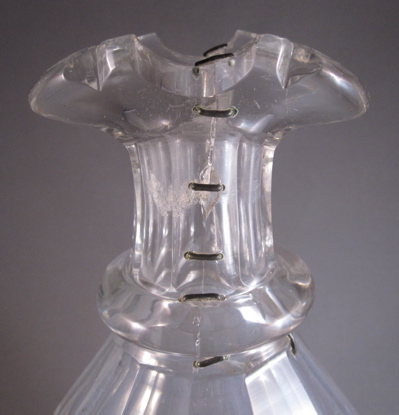 This decanter with similar form has its original stopper but is without staple repairs. Guess which one I prefer?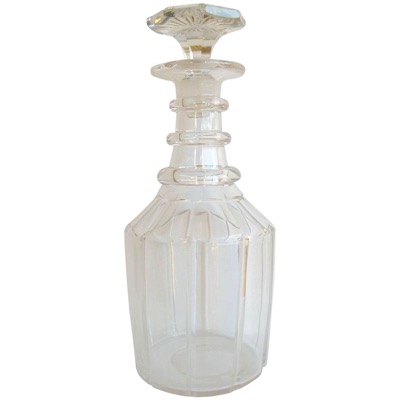 Photo courtesy of 1stdibs