A French red body tin glazed earthenware ewer in traditional blue & white Delft decoration. Made for export, most likely for the Persian market.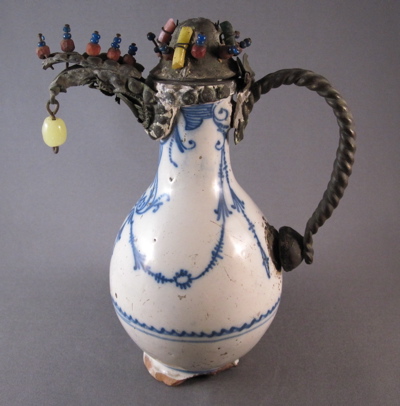 I found this unusual piece in an antique shop in Cold Spring Harbor, NY while working on the film Eat Pray Love as a set decorator.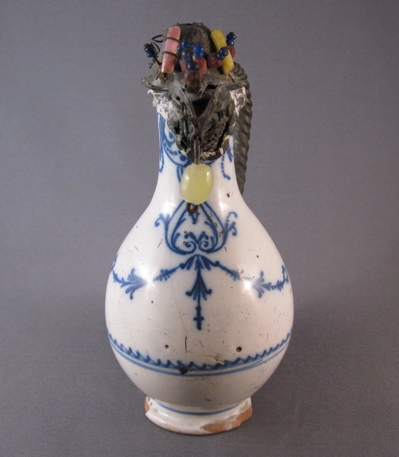 Elaborate metal mounts with dangling glass "jewels" replace the original ceramic spout, handle and cover.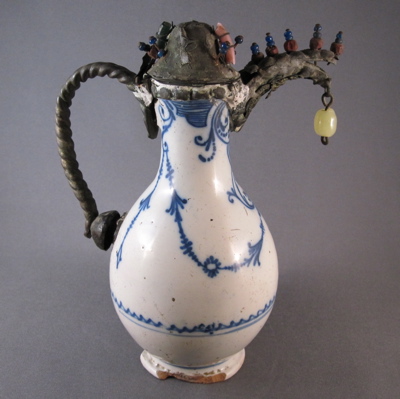 The metal twisted rope style handle replaces the original long-gone handle, which would have been much simpler in form. It attaches at the bottom of the ewer to the stub of the broken handle.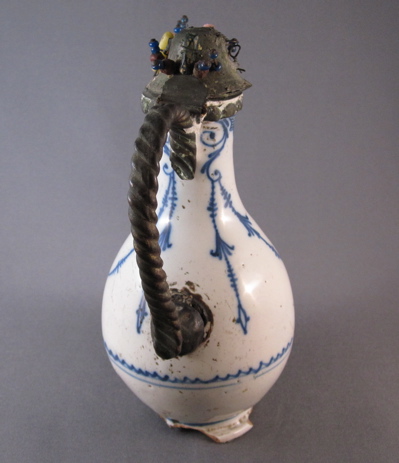 Decorative multi-color glass beads are wired on to the metal cover and spout.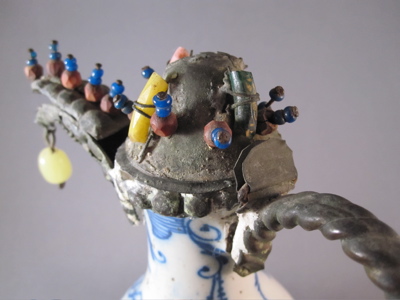 The ewer has a delicate baluster form and measures 6-1/2" high.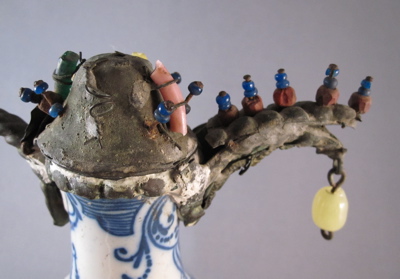 This similarly shaped ewer still sports its original handle and spout, although to me it looks a bit naked without the fanciful adornments found on my ewer.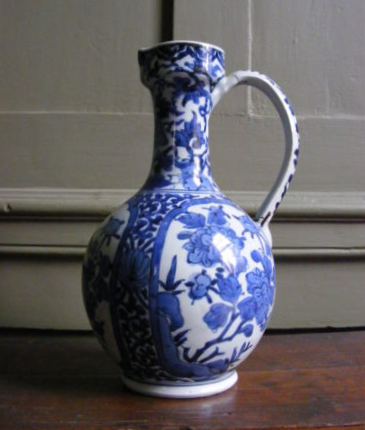 Photo courtesy of eBay
Tags: blue & white, delft, metal handle, metal lid, metal spout, tin glaze