An English pottery sugar bowl with lush floral blue & white underglaze transfer decoration made by Davenport in the first quarter of the 1800s.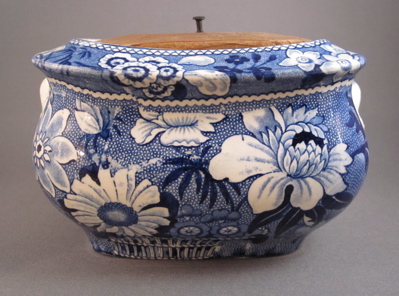 Sugar bowl measures 3-1/2″ high and 5-1/2″ wide.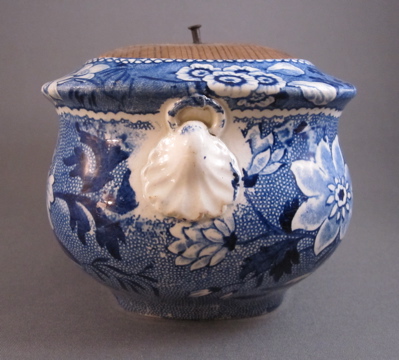 Marked on the bottom with an impressed DAVENPORT and anchor. At some point the matching lid was broken or lost and was replaced with an unassuming carved wood lid. The knob, made from a nail, is even less assuming.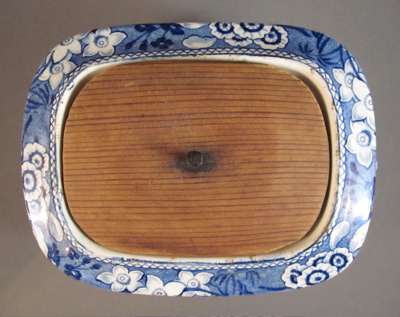 This small piece of paper, the size of a fortune cookie fortune, was found inside with this faded inscription: "Great Great Grandmother Pate – 1770".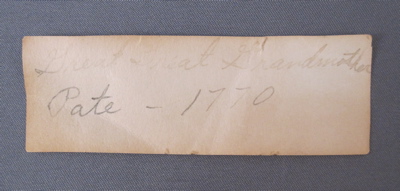 This complete sugar bowl from the same period, still maintains its original matching lid.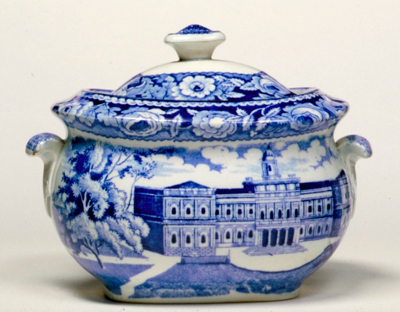 Photo courtesy of The Metropolitan Museum of Art
Tags: blue & white, English, transferware, wood lid