This porcelain baluster form cream jug with sparrow beak spout has floral decoration painted with polychrome enamels in the Famille Rose palette. It was made in China, circa 1760, and measures 4.5 inches tall.
After the original porcelain handle broke off, a rattan-wrapped bronze replacement handle was added. The missing patch of woven rattan reveals a bent section of bamboo just under the handle which was added to help cushion the bare metal. The tactile ridges in the rattan also make the handle easier to grip.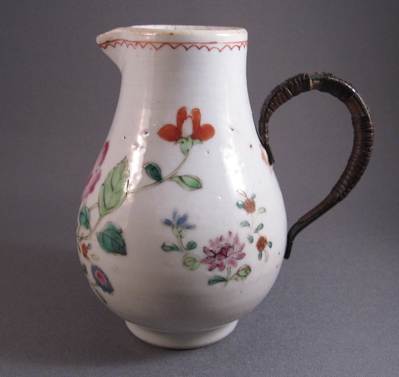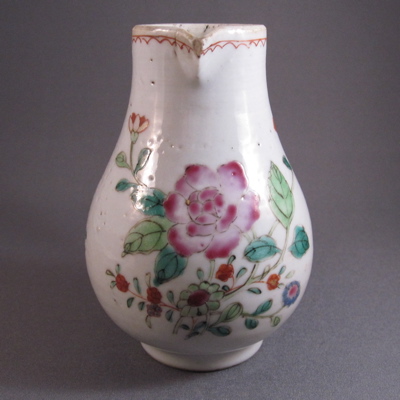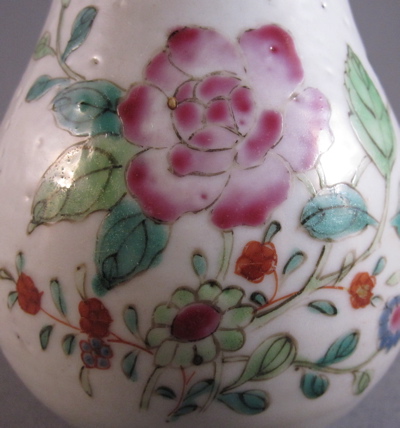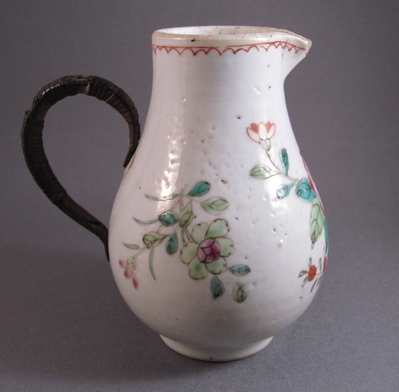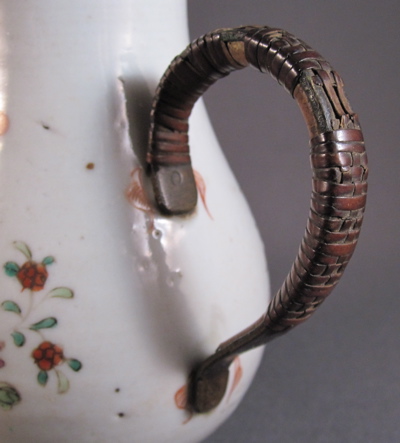 This jug of similar form shows what the original handle and lid might have looked like on mine.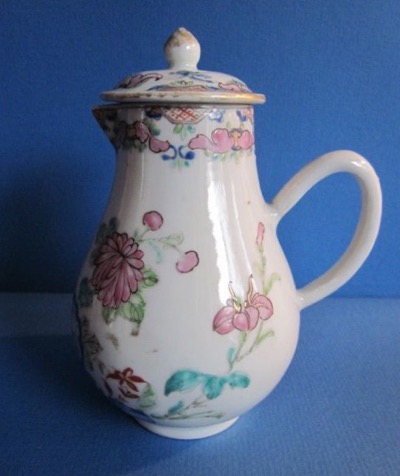 Photo courtesy of De Franse Lelie