Here's a curious one. I bought this English earthenware pottery jug online many years ago and was pleased to discover that it came with an interesting provenance. It stands 10.5 inch high and is decorated in yellow with Chinoiserie cartouche decorations and floral sprays, over glazed with color washes and gilt trim. It has a Britannia metal lid and a bronze replacement handle, as the original one broke off well over 100 years ago. It is clearly marked on the underside: "PUBLISHED BY JA'S. DIXON & SONS, SHEFFIELD, MARCH 1ST 1842".
I found a letter rolled up inside of the jug from the manufacturer James Dixon & Sons dated 6th July, 1962, along with a sketch. Here is a transcription of the letter:
"Dear Sir,
We readily identify the earthenware Water Jug from your sketch.
Our records show this and similar jugs were being made and sold by us from 1842 onwards. You could assume the date for yours to be in or near that year.
We have in our possession a Jug as yours.
It is not possible to replace the original handle which was part of the jug. Rough sketch of the handle is enclosed.
These earthenware jugs were specially made for using the Staffordshire Potteries and nowadays they are not obtainable. We fitted the covers which were made from Britannia Metal.
You do not say where you obtained your jug, probably from a second-hand source; on the other hand it may have been in the U.S.A. We did in the past years export them to your country. They are today museum pieces.
We trust we have been of service,
Yours faithfully,
James Dixon & Sons, LTD."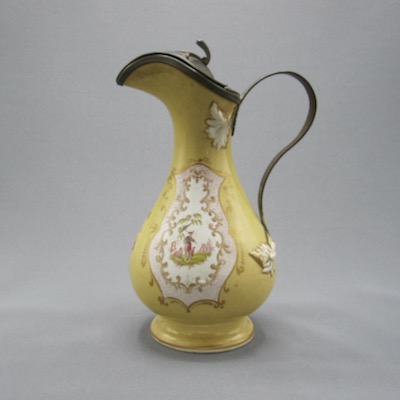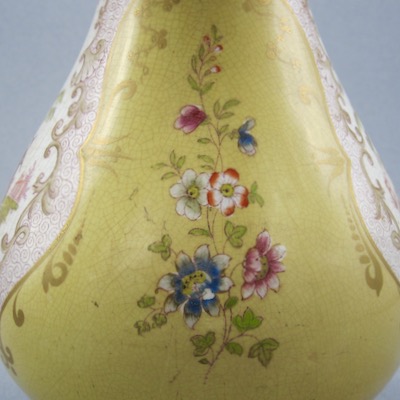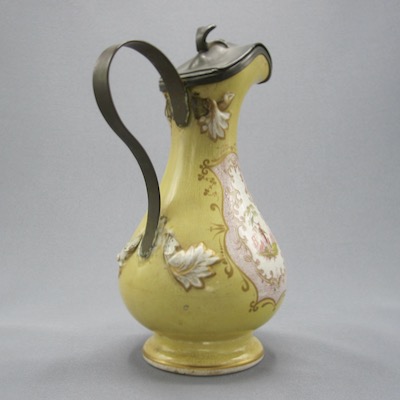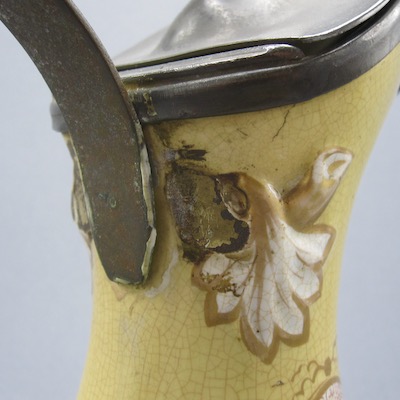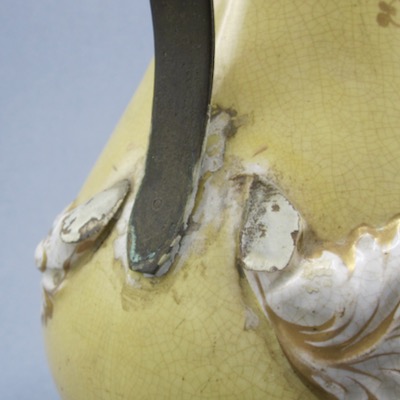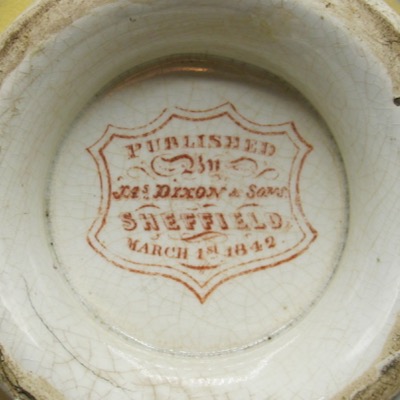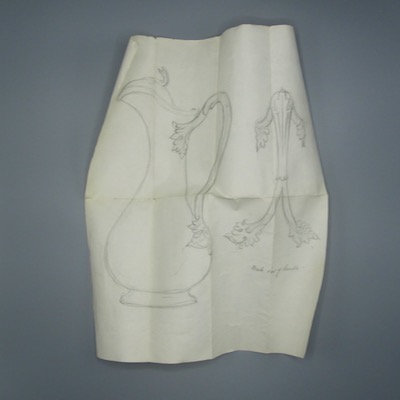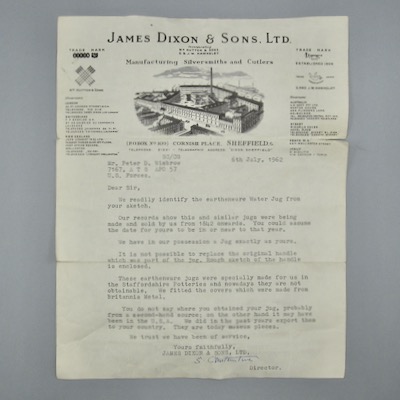 This identical jug shows what the original handle looked like.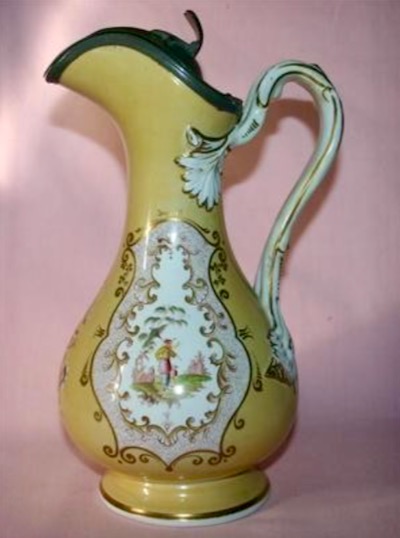 Photo courtesy of Worthpoint