This colorless free-form conical glass whale oil lamp was made in North America, circa 1840, and stands nearly 5.5 inches high. Oil from the sperm whale was a popular lighting fuel source in the 1700s to early 1800s but by the mid-1800s, it become expensive and scarce. Lard oil, a cheaper and more readily available option, was used as a replacement but gave off a lower source of light and emitted a bad odor. By the 1860s, kerosene was found to be the most popular and practical oil of choice and lamps were redesigned to accommodate the new lamp fuel.
Over 150 years ago, the original base broke off this fragile glass lamp and a 3 inch square wood replacement was added. Repairs such as this were most likely done at home, using found objects at hand. Wear from holding the lamp at the base indicates that it was used for many years after it was repaired.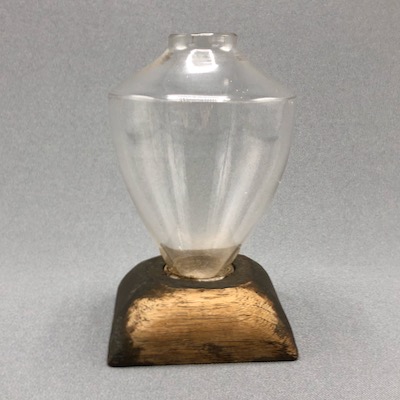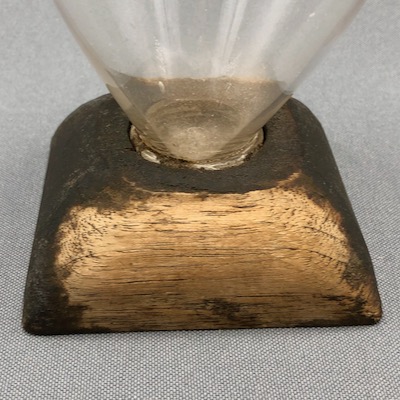 This intact lamp suggests what the original base on my lamp might have looked like.
Photo courtesy of Invaluable