This small white porcelain teapot has traveled the world since it was first produced in China in the mid-1700s. Soon after it was made, it travelled by cargo ship to London where it was decorated with flowers in polychrome enamels at the James Giles Workshop, circa 1755-1765. I purchased the teapot a few years ago from an antiques dealer in Virginia and now it resides in New York. It measures nearly 5.5 inches high, 7.5 inches from handle to spout.
You all must know by now that the reason I purchased this lovely teapot is because of the make-do repair. After the original spout broke off, over 200 years ago, a jeweler attached an elegant silver replacement. Repairs such as this are not uncommon, and I image jewelers kept a stock of silver spouts ready for action for when the inevitable happened.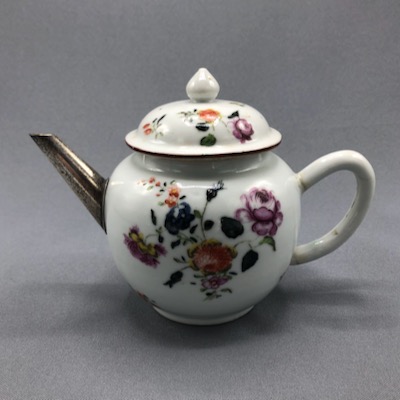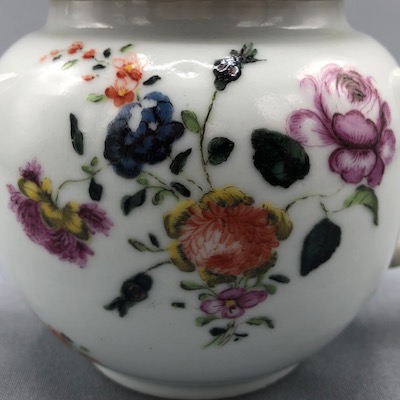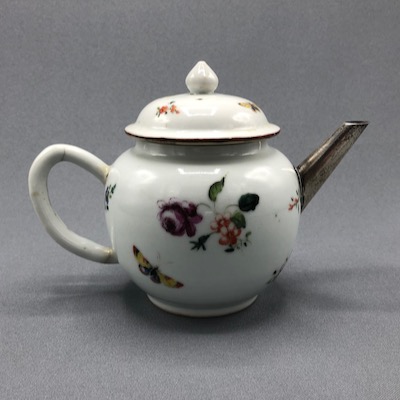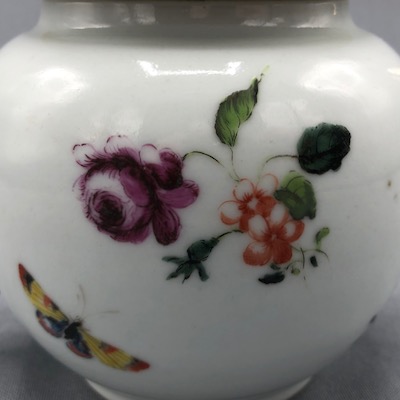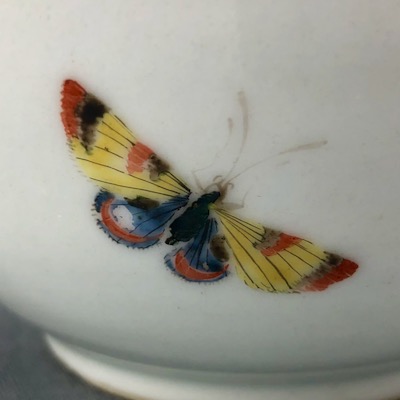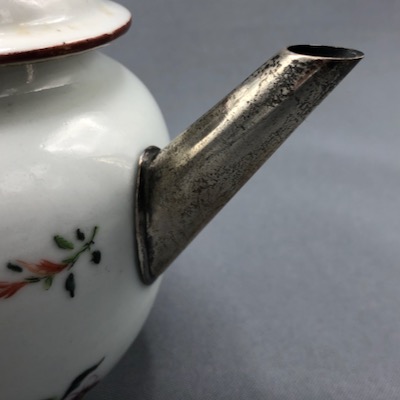 This teapot with similar form and decoration by James Giles suggests what the original spout on my teapot would have looked like.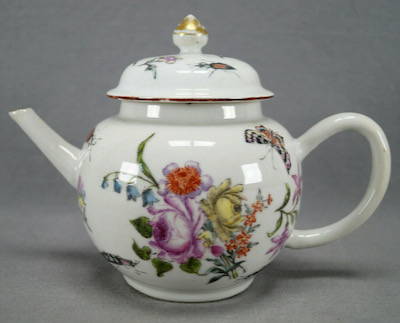 Photo courtesy of eBay