The body of this small unglazed stoneware teapot is made of pale blue jasper (comprised of 59% barium sulphate, 29% clay, 10% flint, 2% barium carbonate) and is decorated with an applied white relief jasper classical scene decoration. It was made in Staffordshire, England around 1830-1850.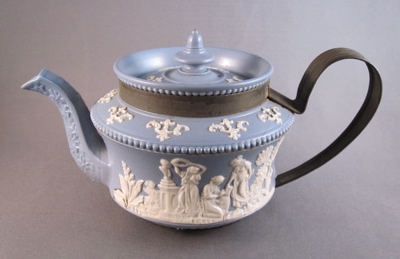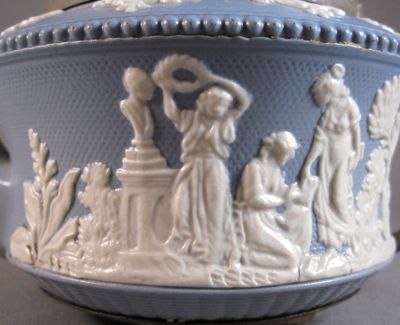 Teapot stands 4″ tall. The lid has a skep shaped knob.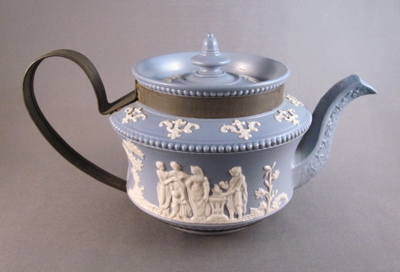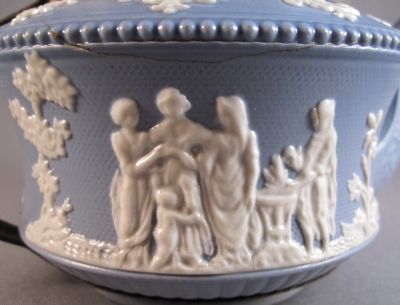 The replaced metal handle is fastened to the body using metal bands that wrap around the top collar and bottom of the teapot. Although this method of repair is more unsightly than two small bolts holding a new handle to the body, it is less likely to leak.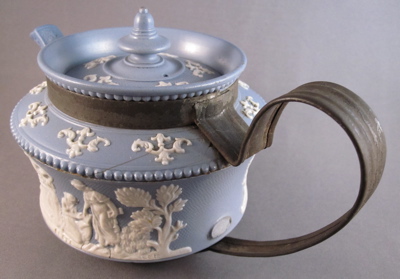 Bottom is marked only with the number "43" incised in an applied relief seal. The remains of an earlier putty repair are also evident.