A delicate Imperial Nanking porcelain cup with matching saucer, decorated in cobalt blue underglaze with gilt overglaze trim. Both pieces have a scalloped rim and were made in China for export to Europe and North America in the early 1800's.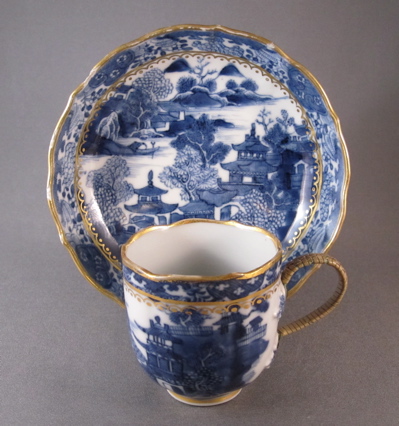 The cup measures 2-1/4″ high, with a diameter of 2-1/4″ and the saucer has a diameter of 5″.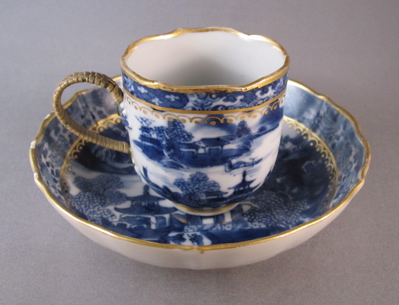 When the lapped reeded handle broke off nearly 160 years ago leaving just the leaf terminals, a skilled metalsmith forged a bronze handle and covered it with woven rattan.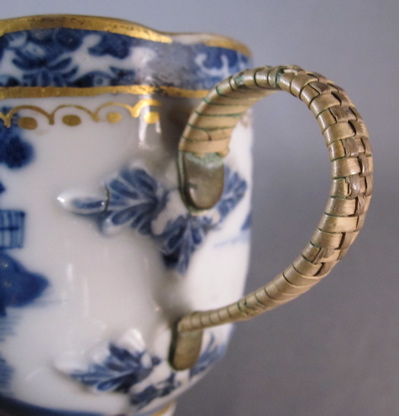 The original handle on my cup would have looked like the one on this cup of similar form and decoration.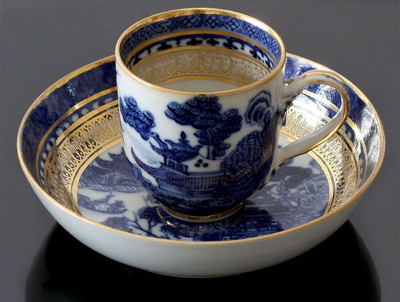 Photo courtesy of Trocadero
Tags: blue & white, Chinese, metal handle, rattan