This is one of my favorite and, as it turns out, one of the rarest pieces I have in my collection. I purchased it last fall at auction where it was among a small but impressive collection of early Yixing teapots, most with silver mounts.  In total, over a dozen items were being offered; at least half were museum quality. I ended up with 2 teapots, each with multiple replacements, and I paid dearly for them. I only wish I had been able to forgo my monthly mortgage payment and purchase the entire lot so I could keep the assembled collection intact. But at least I acquired this breathtaking teapot, which in my opinion is the best of the lot, along with another rare gem, which I will post at a later date.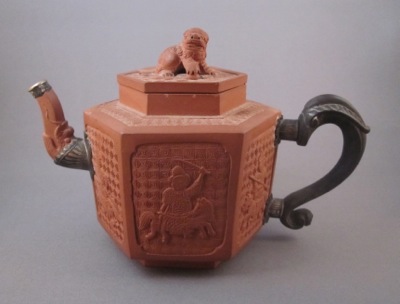 Made in China during the Kangxi period (1662-1722), this Yixing teapot of hexagonal form is decorated with six relief molded panel designs on a thunder pattern ground and depicts spear and sword carrying warriors on horseback. The matching lid with a beautifully carved Buddhist lion finial has a thunder pattern ground. The teapot stands 4.5 inches high. The intricate details make this piece special, but the exquisite silver mounts and carved wood handle make this piece magnificent.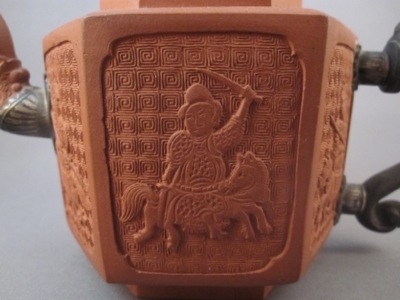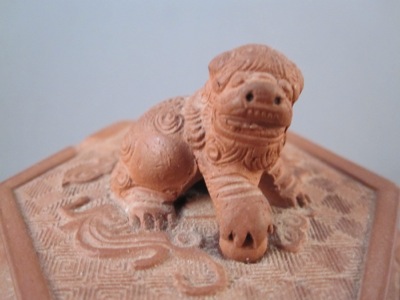 When the original handle and spout broke off sometime in the first part of the 18th century, a silversmith of the highest level created these outstanding repairs and replacements. The wood handle is carved with what appears to be a scrolled leaf on top and a tiny grotesque head at the bottom, attached to the body using chased silver mounts. The spout is repaired with silver mounts at the base and at the tip, both handsomely engraved.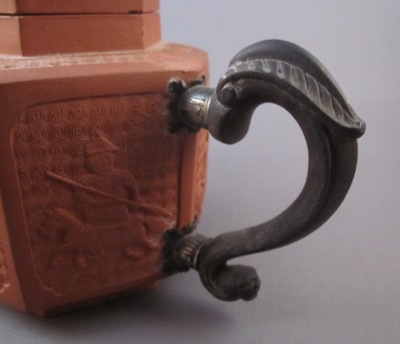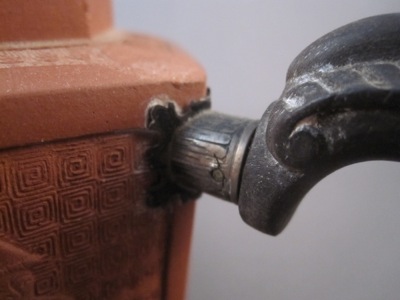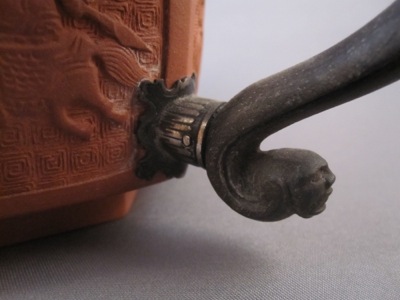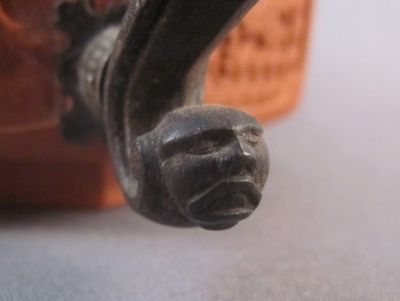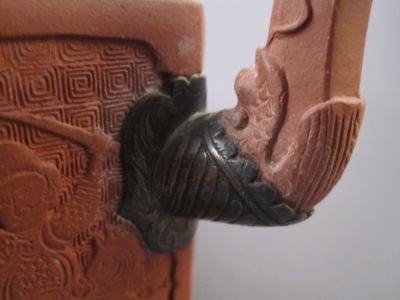 There is a small hole at the top of the body near the spout, which I have seen on other Yixing teapots. Some of these other examples have a small silver mount covering the hole. Does anyone know if this is to allow steam to escape or why on some pieces the hole is covered?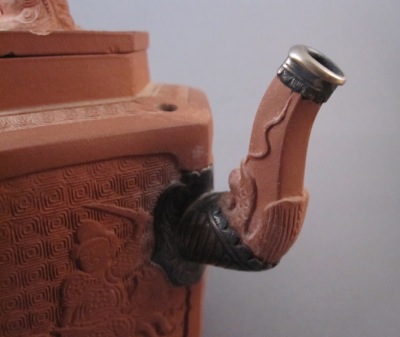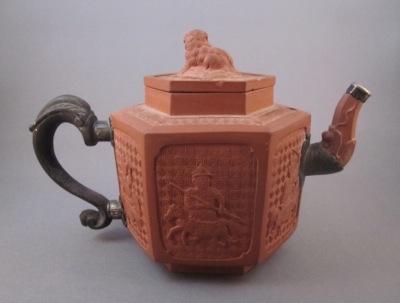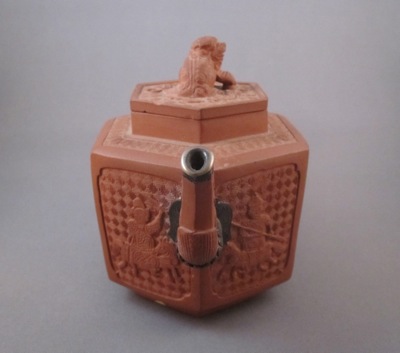 This teapot with similar form shows what the original loop handle would have looked like on my teapot. For more information, please take a look at other Yixing teapots I have previously posted to see a variety of forms and styles and to learn more about Yixing clay and its unique qualities.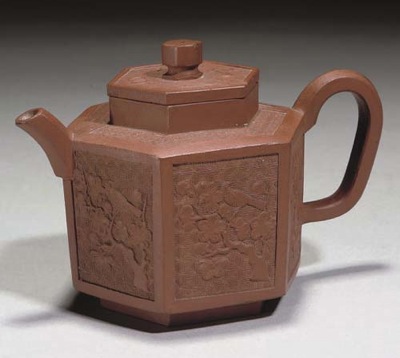 Photo courtesy of Christie's