Chinese porcelain baluster-form hot milk jug with sparrow beak spout, made in the mid to late 18th century during the Qianlong Period (1736-1795). Delicately decorated in underglaze cobalt blue, it shows a large vase sitting on a carved wood table and filled with precious objects surrounded by flowers and a pair of bees. The scale of these objects is a bit off-kilter, which adds a whimsical quality. Jug measures 5-3/4″ high and 4″ wide to the end of handle.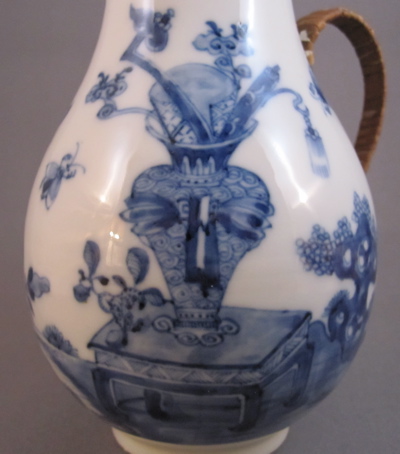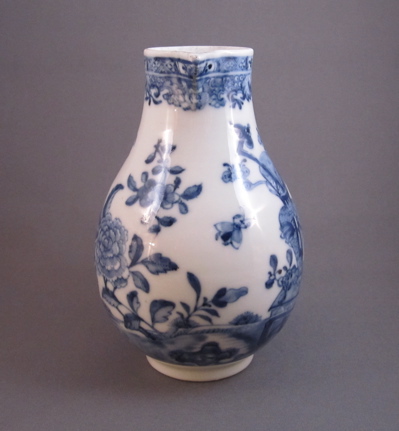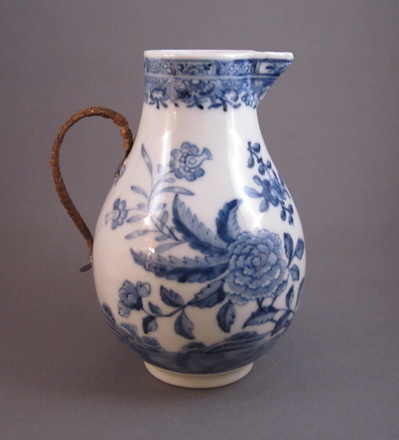 The original porcelain handle was replaced over one hundred years ago with a woven wicker-covered bronze replacement. I have dozens of examples of wicker-covered metal replacement handles in my collection, as this was a standard form of inventive repair; and at first glance, the handles all look pretty much the same, but upon closer inspection, you will see a variation in the pattern of the weaving. This handle has a straightforward checkerboard weave, while some of my pieces have the rattan in more than one color and woven in a more intricate pattern. I think a post dedicated to showing the many variations of woven-handle styles would be interesting, don't you?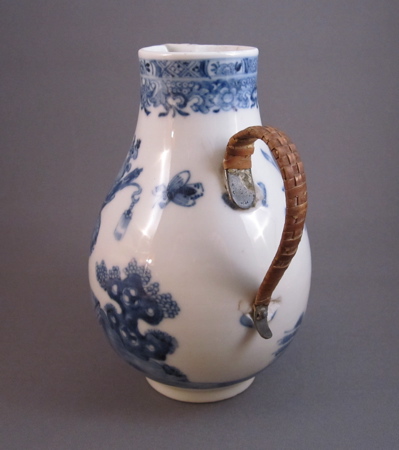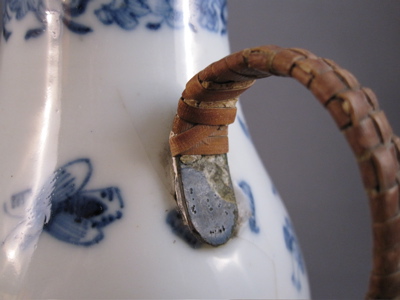 This blue & white decorated jug with similar form still has its porcelain handle and lid intact. Before my jug became an example of "inventive repair" it would have looked much like this one.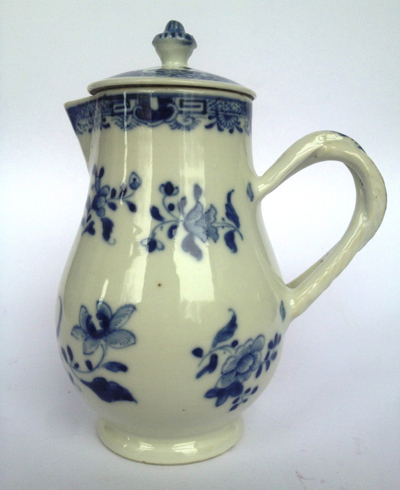 Photo courtesy of eBay
Tags: blue & white, bronze, Chinese, metal handle, Qianlong, rattan