This relief molded salt glaze jug from 1835 was made in England by Ridgway. It is decorated with scenes from Robert Burns' poem, "Tam O'Shanter," written in 1790. It measures 6.75 inches tall and is incised on the underside: "Published by W. RIDGWAY & CO. MANLEY, October 1, 1835."
Although this jug maintains its original pewter lid, its overscaled ear-shaped metal handle is a replacement, made by a tinsmith over 150 years ago.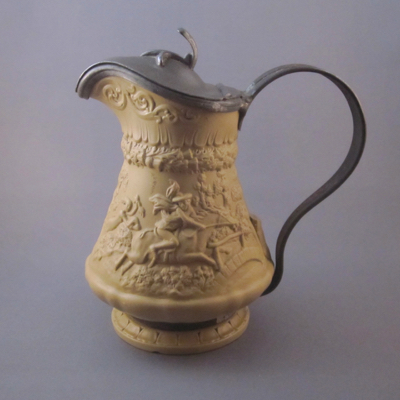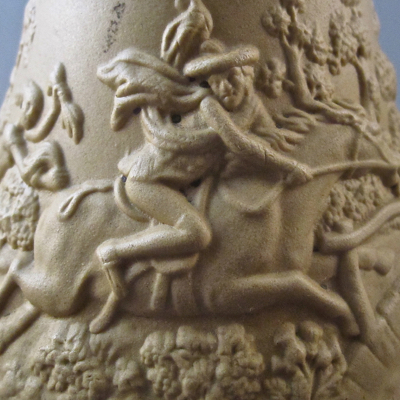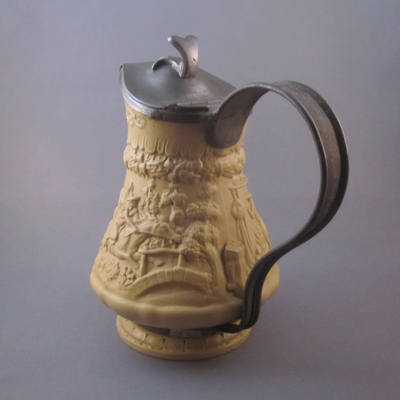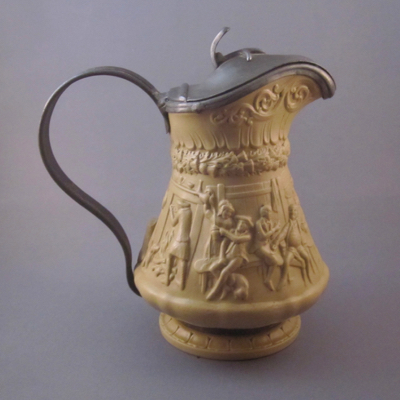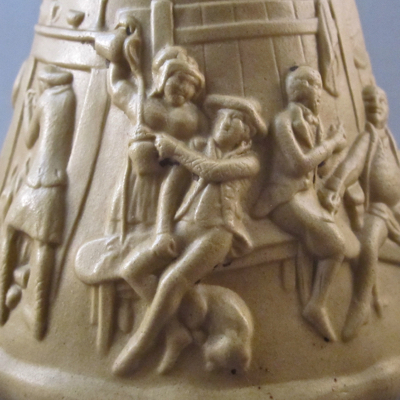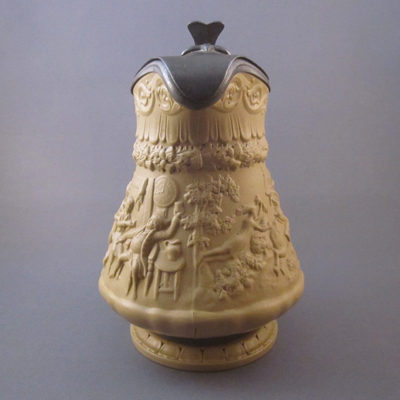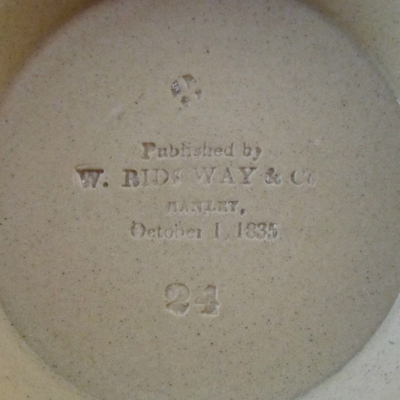 Here's the same jug with its original handle intact.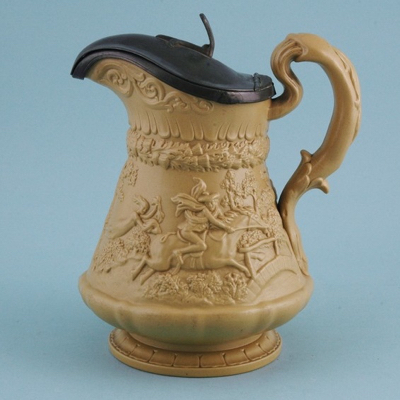 Photo courtesy of Andrew Dando