Yesterday I visited the NUS Museum, a beautifully designed and well curated museum on the campus of National University of Singapore. Naturally, I was on the lookout for antiques with inventive repairs and happily, found some examples to write about.
The Lee Kong Chian gallery on the lobby level features Chinese export ceramics from the Lee Kong Chian Museum and the archaeological collection of Dr. John Miksic. Hiding in plain sight was this vase made during the Southern Song Dynasty (1127-1279), in Jinjiang, Fujian. Its silver replacement lid and collar were added hundreds of years later.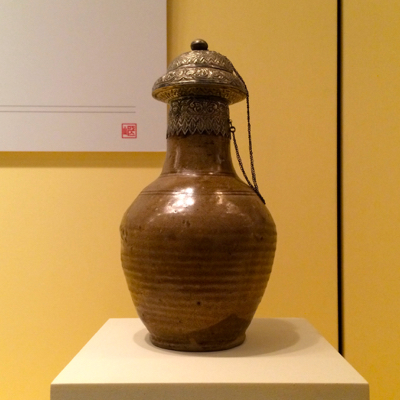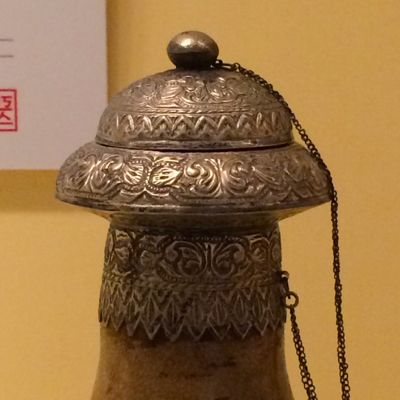 Also on the lobby level is the Archaeology Library, which includes thousands of excavated ceramic shards and artifacts, on loan from institutions and private collectors.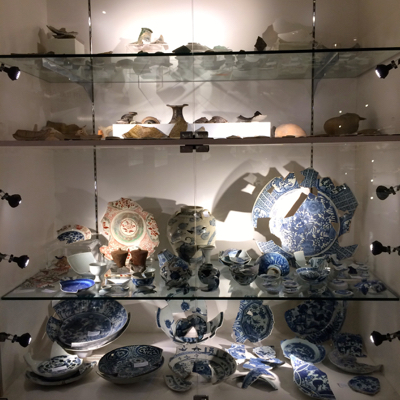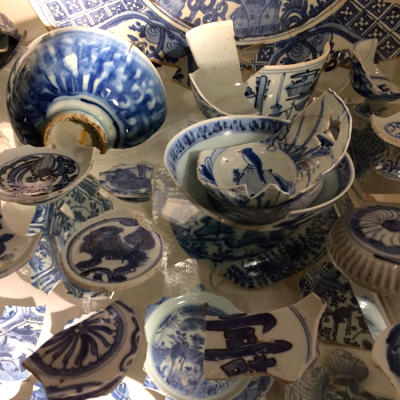 I spotted this blue & white porcelain hulu (gourd-shaped) ewer from the Yuan Dynasty (1271-1368) among hundreds of ceramics, in the Resource Gallery on the top level. I have always loved galleries such as this, as they are typically more casual than curated exhibits and have a bit of an antiques shop or flea market vibe.