Sorry to have been out of touch over the past month, but I thought it best to not post during these difficult times. Now I realize it might be helpful to try to return to some of our normal activities so I am happy to resume posting. I hope you are all well and remaining safe and healthy.
This colorless etched glass wine goblet stands 7 inches high, and has an opening of 3.25 inches. It dates to the middle of the 1800s and features copper wheel engraved scrollwork around the rim and an inscription of what appears to be William Myher and the word Nov beneath it.
The nicely turned wood replacement base and stem, which I believe to be mahogany, were added after the goblet took a tumble, well over one hundred years ago. Not sure if the goblet was made in America or in Europe. If anyone has insight as to where this was made, please let me know.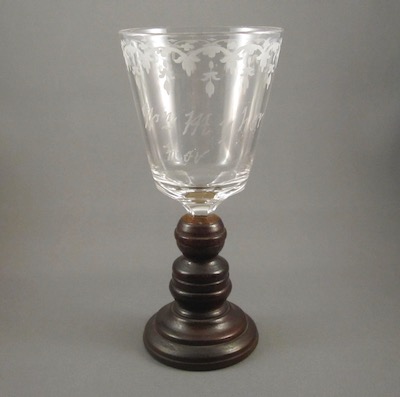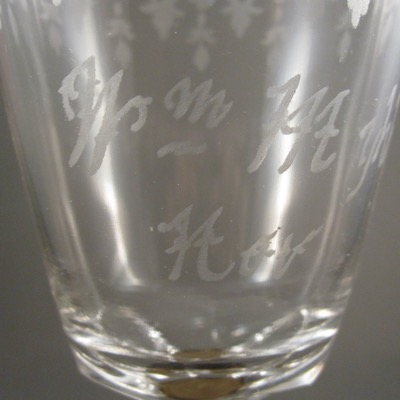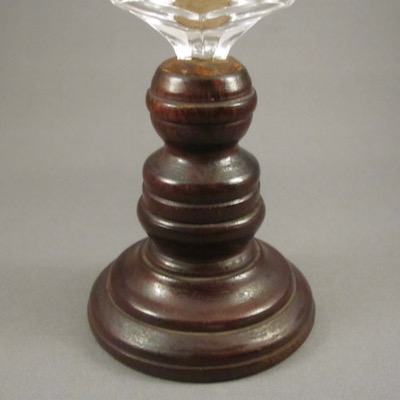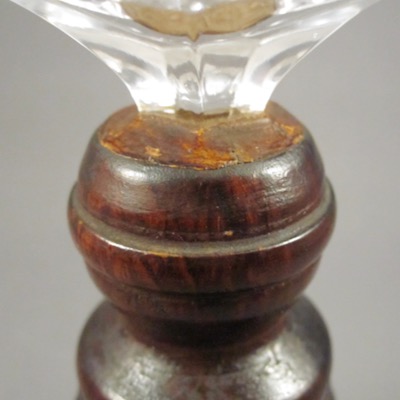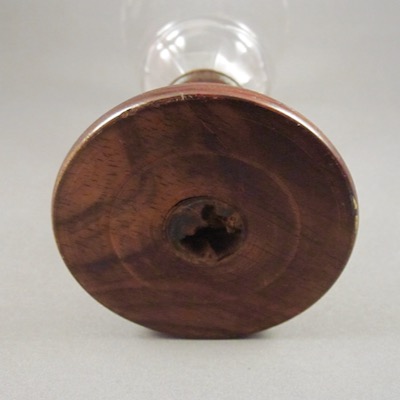 This goblet with similar form still has its original base.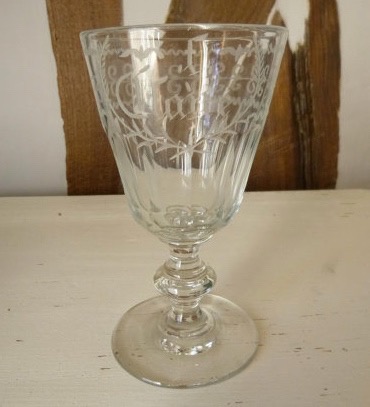 Photo courtesy of Etsy