This colorful "Dutch" shape jug with transfer decoration and overglaze washes was made in Staffordshire, England to commemorate Vice Admiral Horatio Nelson, who died in battle at the Battle of Trafalgar in 1805. After he was killed by a French sniper, Nelson's body was preserved in brandy while being transported by ship back to England for burial. Nelson become one of Britain's greatest war heroes and is memorialized by many London monuments, including Nelson's Column in Trafalgar Square.
In 1797 during the unsuccessful Battle of Santa Cruz de Tenerife, Nelson tragically lost an arm. The ship's surgeon, James Farquhar, wrote in his journal: "Compound fracture of the right arm by a musket ball passing thro a little above the elbow; an artery divided; the arm was immediately amputated." Legend has it that within 30 minutes of treatment, Nelson was back in battle commanding his troops.
It seems this jug, too, has been to battle, as sometime in the mid-1800s it's original handle snapped off and was replaced by a metal one. The itinerant tinsmith did a fine job fashioning a simple yet sturdy loop handle with thumb rest and small flourish at the bottom, which might have been his signature embellishment. It's a shame that Lord Nelson couldn't find a replacement for his own missing arm, as seen by the empty draped sleeve in his famous portrait by Lemuel Francis Abbott.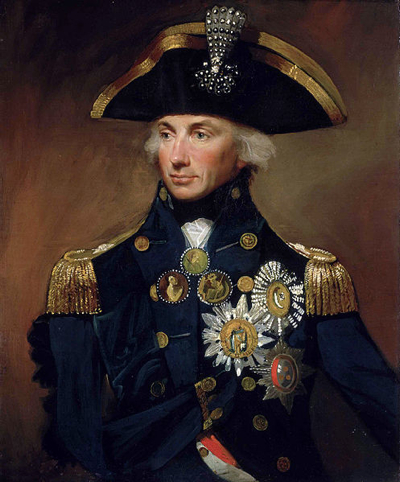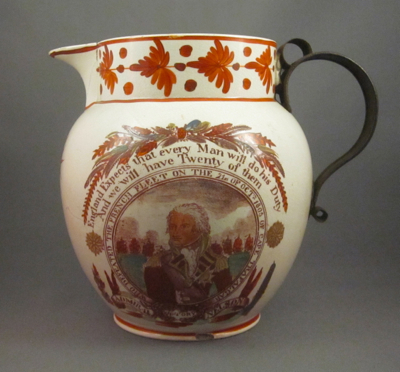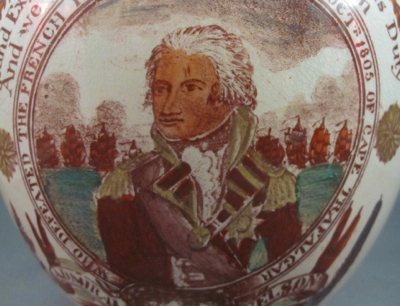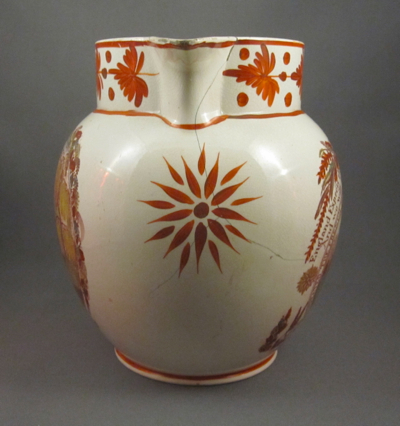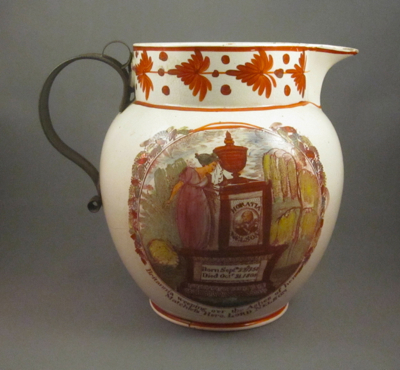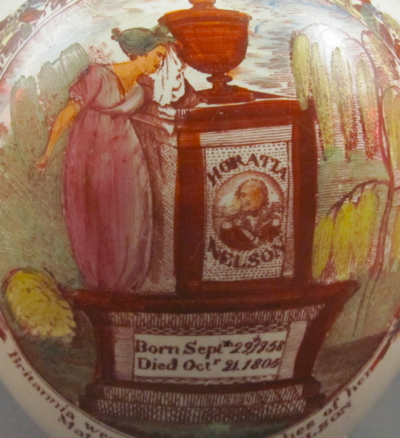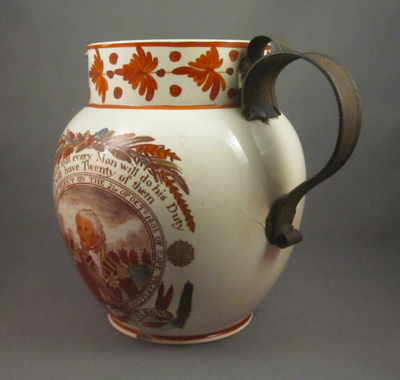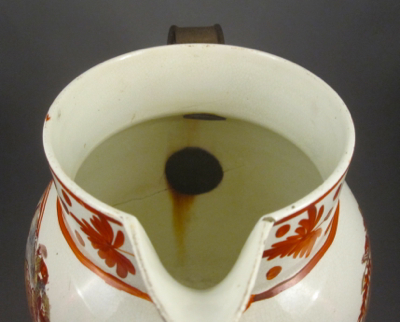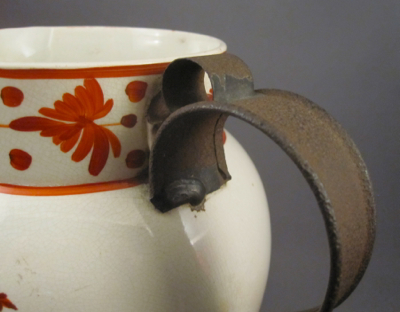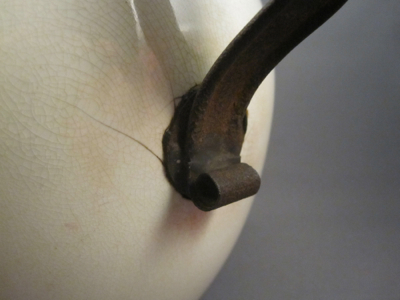 This jug, also commemorating the death of Admiral Nelson and with similar form, shows what the handle on my jug might have looked like before it was wounded in battle.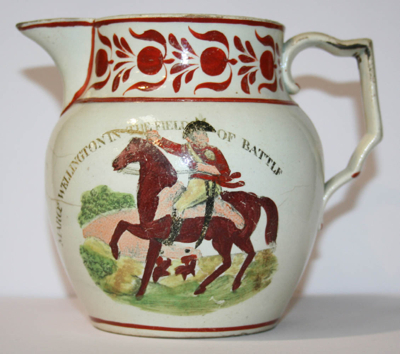 Photo courtesy of Toovey's