This past July I took a drive down to Virginia to visit Colonial Williamsburg, where I spent some time with Angelika Kuettner, Assistant Curator of Ceramics and fellow enthusiast of antiques with inventive repairs.  Angelika was most generous with her time and showed me recent acquisitions as well as some of her favorite pieces on permanent display in the DeWitt Wallace Decorative Arts Museum's collection and research center. After going behind the scenes to view some recently acquired items, we walked through the public galleries, where I was pleased to see many examples of inventively repaired items and, in addition, a couple of historical references within the exhibit.
One large showcase, filled with ceramics, includes a small group titled Repaired Goods, with this explanation: "Ceramic tablewares could sometimes be mended in a manner that permitted continued use. The metal handle on the small Chinese porcelain cream jug, for example, is an early replacement that allowed it to function properly. Similarly, the silver mounts on the rim and foot of the German stoneware jug were no doubt applied to cover chips…Badly broken ceramic plates and dishes, however, were tossed on the trash heap, or, in some instances, mended with rivets so that they could be displayed but not used." I believe many stapled pieces were indeed still used for years after they were mended and not just displayed.
Another well designed display, Good Housekeeping, has a sign which states: "It was the responsibility of the mistress of a well-to-do household to oversee the proper care of her family's fine possessions…If broken or damaged, objects were often repaired rather than discarded. During the seventeenth and eighteenth centuries, many a craftsman in both Britain and America earned a substantial part of his livelihood mending and cleaning older metal, ceramic, and even glass objects. The shop records for the Massachusetts silversmith Paul Revere, for instance, document that he repaired a glass dessert pyramid, probably by attaching silver bands and rivets to damaged areas. More frequently, metalsmiths in Williamsburg and elsewhere took out dents, replaced missing parts, and cleaned and polished vessels of all sorts."
I am grateful to Angelika, and the others in her department, for their appreciation of inventively repaired items, and for displaying them proudly alongside the "perfect" examples in the museum's vast collection.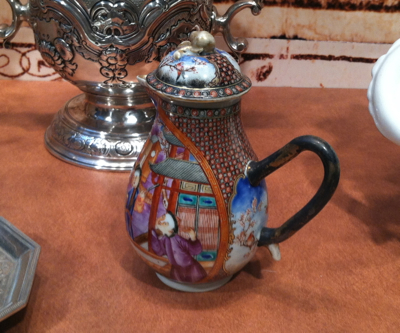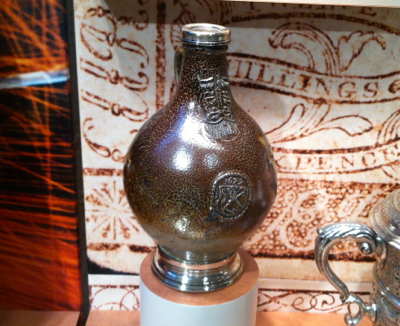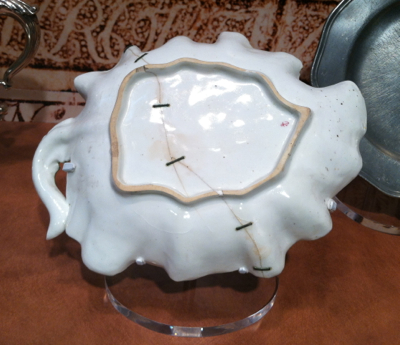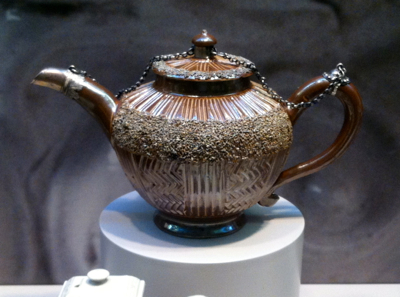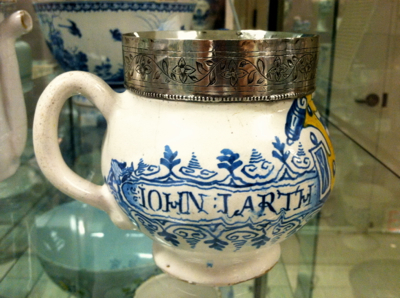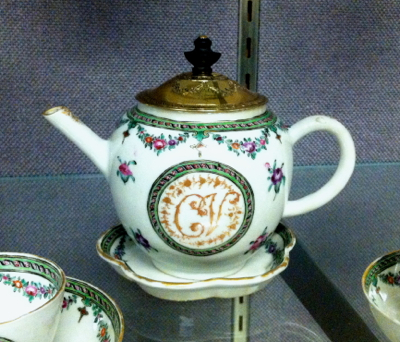 Photos taken at Colonial Williamsburg's DeWitt Wallace Decorative Arts Museum