This pearlware pottery jug is decorated with cream colored wavy parallel white slip lines and dots on wide blue bands. It was most likely made in England, circa 1830. It stands 7 inches high and is 9.5 inches from handle to spout.
Many things make this jug special, including the free spirit decoration and the wonderful tin replacement handle with thumb and finger grips. An added bonus is that it was once owned by the Master of Mocha, Jonathan Rickard, who purchased it in New Hampshire about 8 years ago. Jonathan wrote Mocha and Related Dipped Wares, 1770-1939, the preeminent book on the subject. I was fortunate to buy 4 pieces from his renowned collection and will post the remaining 3 in the coming months.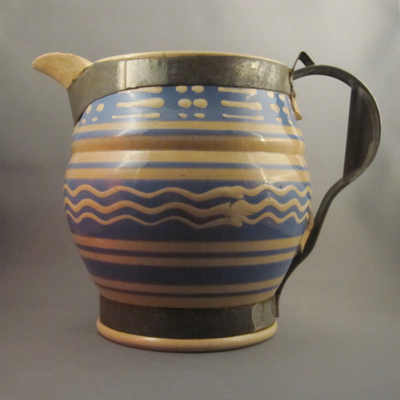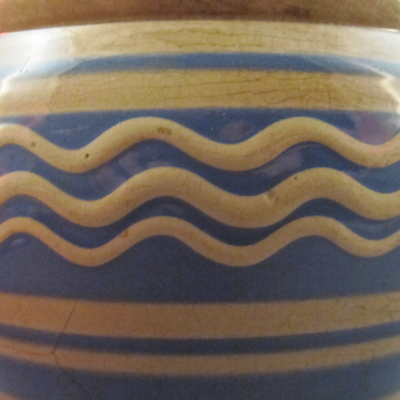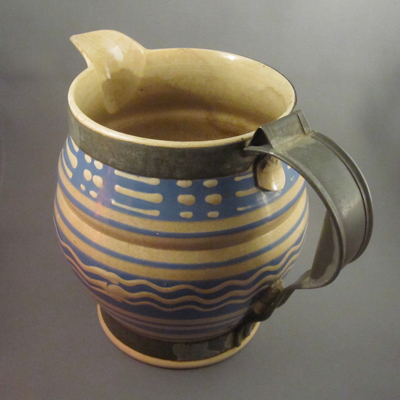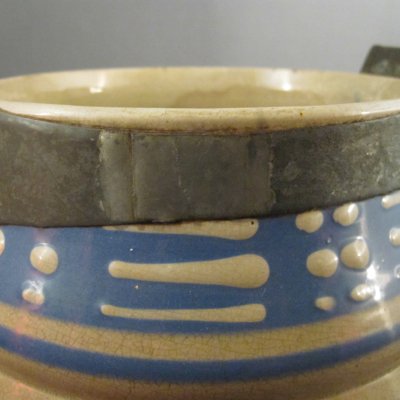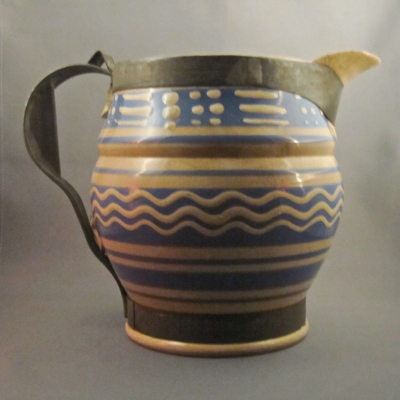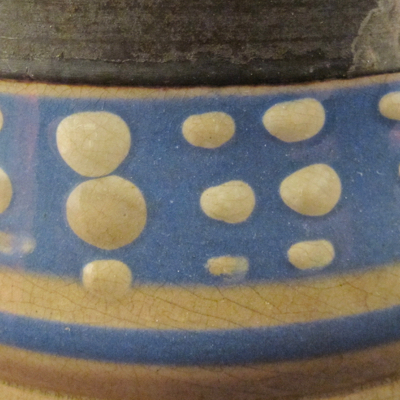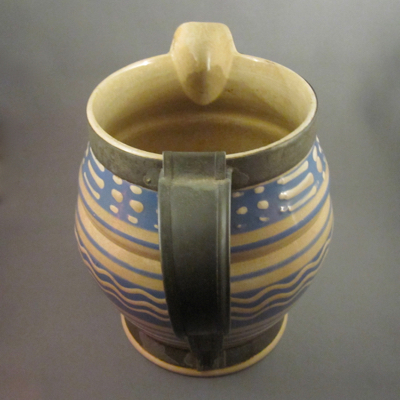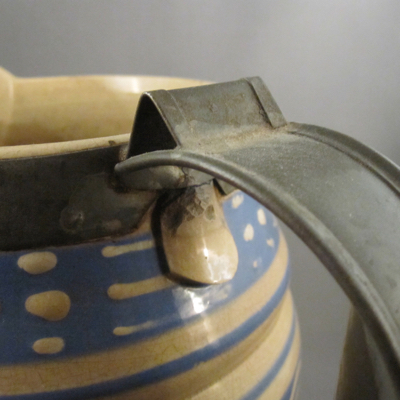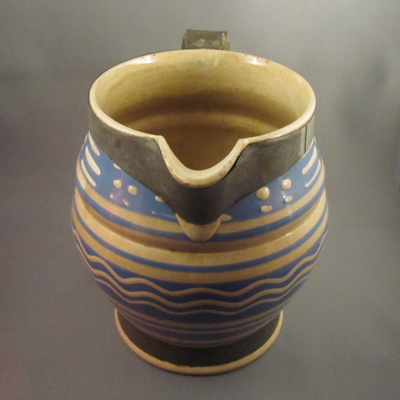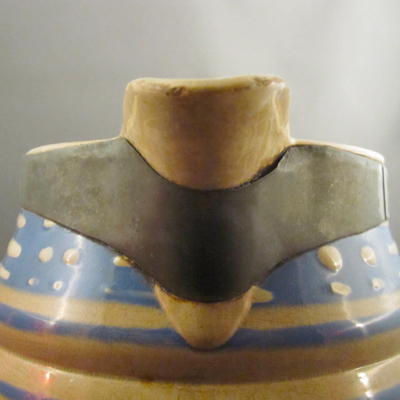 This jug, with similar form and decoration, shows what the original loop handle on my jug might have looked like.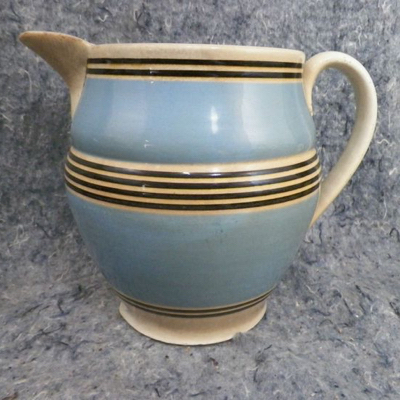 Photo courtesy of Pinterest