This small kerosene oil lamp has a brass reservoir joined to a square metal base using a hand carved wood conical stem. I found it in a small New England antiques shop a few years ago and although it is unmarked, I believe it to be American. It stands 8.75 inches tall and the base measures nearly 4 inches square.
Lamps such as this were commonly used worldwide, from the mid 1800s through the mid 1900s. They were sturdy and made to last so I am puzzled by what caused this one to become unhinged. The replacement stem appears to be a home made job, and although practical, it is less than elegant.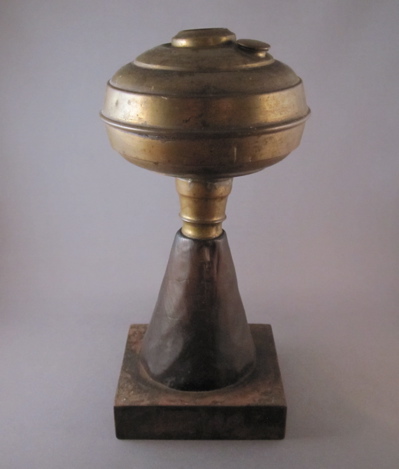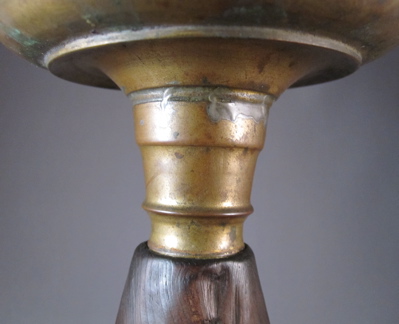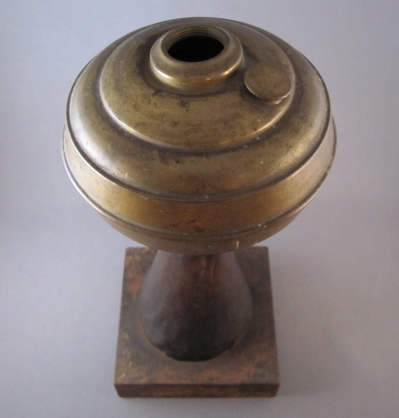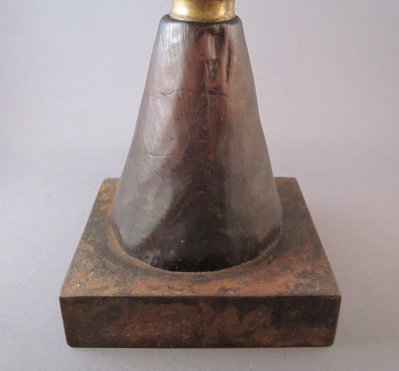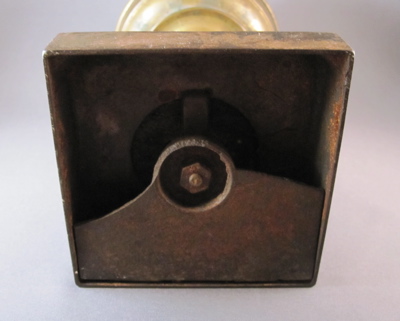 This brass oil lamp with similar form has all of its parts and shows what the original base on mine might have looked like.
Photo courtesy of Ruby Lane