I found this pretty Bohemian crimped-edge glass vase at a small antiques shop near my house in the Catskills a few summers ago. It is decorated with enamel and gilt flowers in the Art Nouveau style and measures 10 inches high and 6.5 inches in diameter at the base. It was made in Europe at the turn of the 19th century.
Although it has an unusual make-do base repurposed from a brass lamp, I hesitated at first as it didn't call out to me as most antiques with inventive repairs do. But I ended up buying it and in the years since it has grown on me. The dealer I purchased it from had polished the replacement base within an inch of its life, buffing the brass to match the lustre of the gilding. Typically, I prefer my early repairs to have a dark, rich patina, but in this case I like the gold on gold coloring. It just seems right.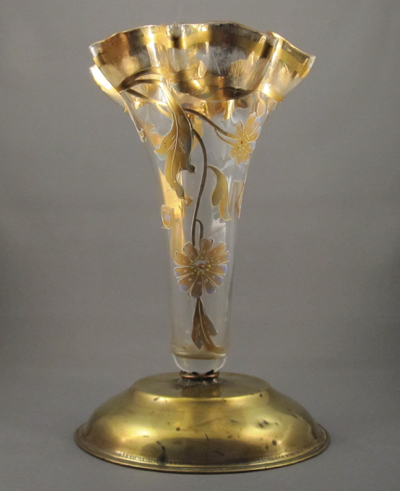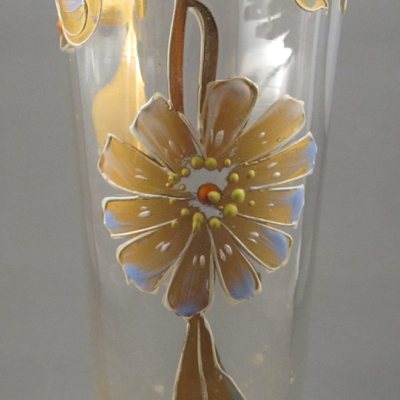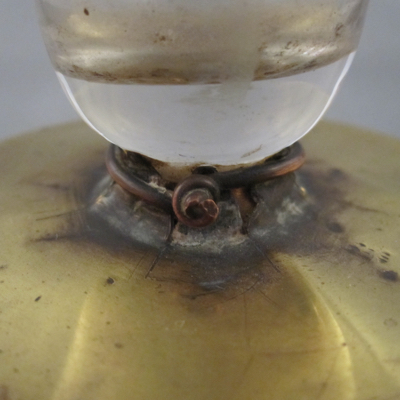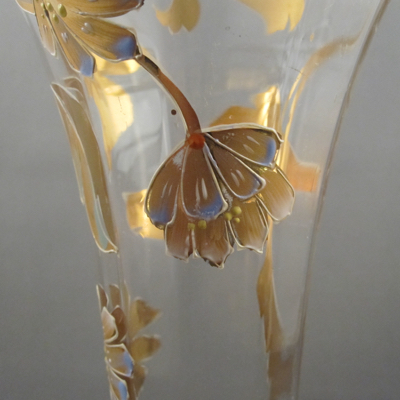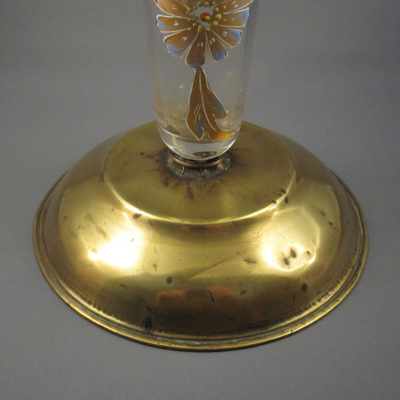 This vase of similar form suggests what the base on mine might have looked like.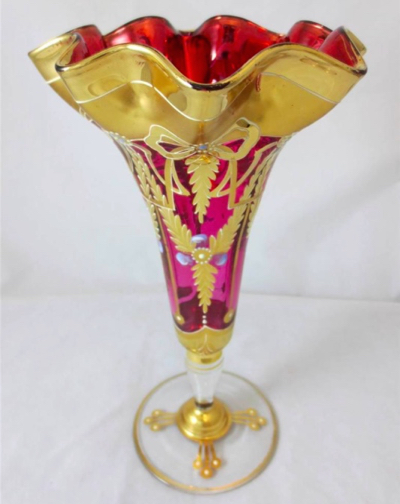 Photo courtesy of eBay