This hard paste porcelain baluster-form jug with sparrow beak spout was made in Paris, France, by Andre Leboeuf at the Fabrique de la Reine factory, circa 1778. It is hand decorated in the 'Cornflower' pattern, also known as 'Angoulême' or 'aux Barbeaux', a favorite of Marie Antoinette and Thomas Jefferson. It measures 4.75 inches high and is marked on the underside with the letter 'A' and a gilt crown. Work of this kind is known as Porcelaine à la Reine and Old Paris Porcelain.
Unlike obvious repairs, such as replacement handles, spouts and lids, this jug possesses a chip off the old block, or more precisely, a chip off an old pot. The lip must have been so badly damaged that a jeweler or china mender had to graft on a piece from another vessel. The replacement piece, unintentionally cut in the shape of the State of Nevada, was fitted to the enlarged hole in the jug, just like a jigsaw puzzle, using two small brass rivets along the rim. An adhesive compound was applied along the edges to seal the deal. Not the most elegant of repairs but this jug must have meant so much to its original owner that a delicate jug with a Nevada-shaped patch was better than no jug at all.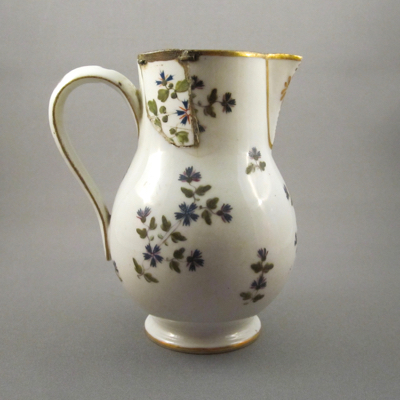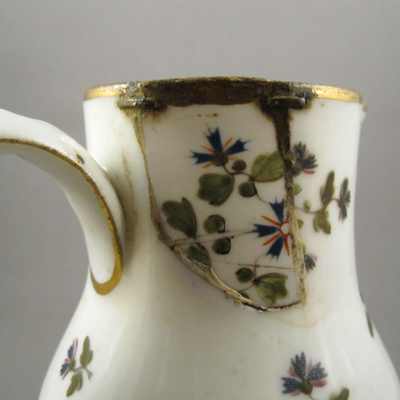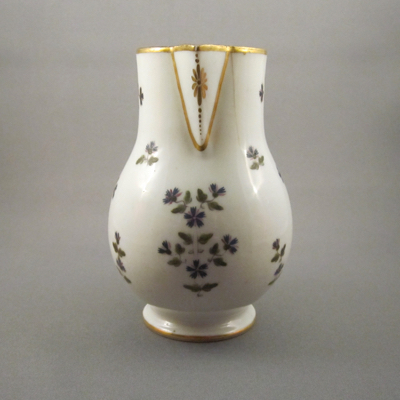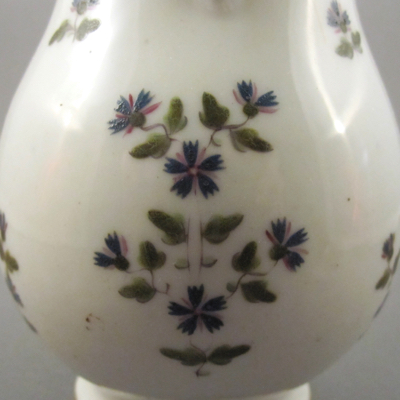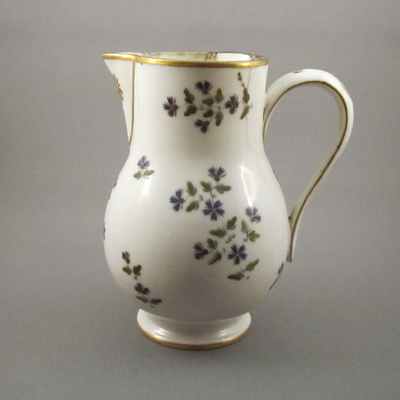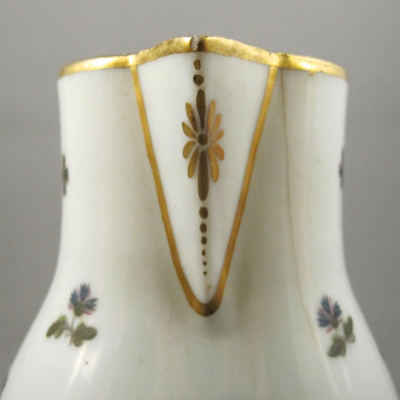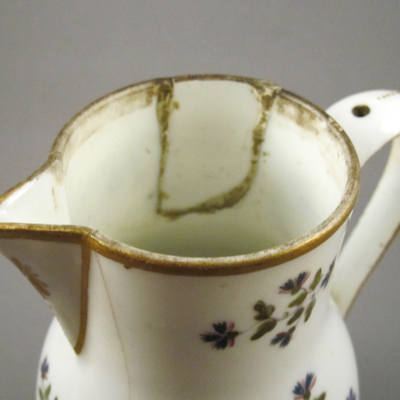 This jug shows what the missing cover and metal mount on my jug might have looked like before Napoleon smashed it to the floor.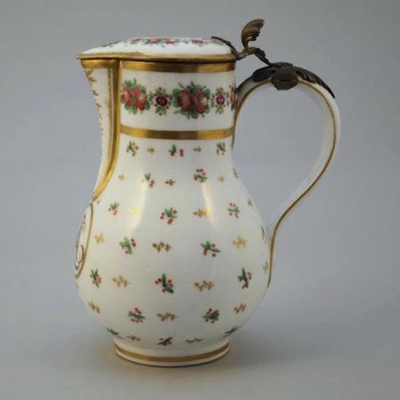 Photo courtesy of Rouillac