This EAPG (Early American Pattern Glass) goblet was made between 1880 and 1890 in Pittsburgh, Philadelphia by Richards & Hartley Flint Glass Co. EAPG, strictly an American invention, was manufactured throughout the US during the Victorian period, from 1850 to 1910. It is estimated that there are upward of 3,000 different patterns, although closer to 1,000 patterns were most commonly used. This goblet, in the Cat Tails & Fern pattern, measures 6″ high and has a visible 3-mold mark.
After the base snapped off, I am assuming sometime in the early 1900s, an itinerate mender or perhaps the original owner attached a 6-sided brass sleeve to hold the two broken pieces back together. This subtle yet effective quick-fix repair did the trick to make the drinking vessel function again. I like the addition of the tiny red gummed label on the bottom with a cryptic "9999" written in cursive ink, the meaning known only to the original scribe.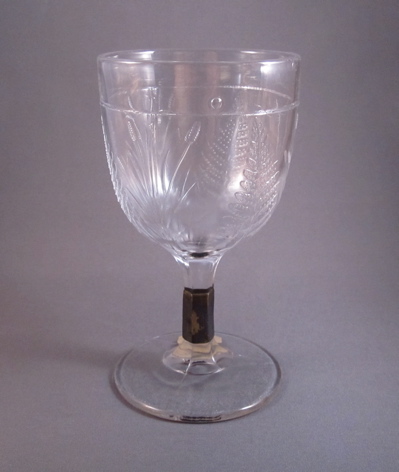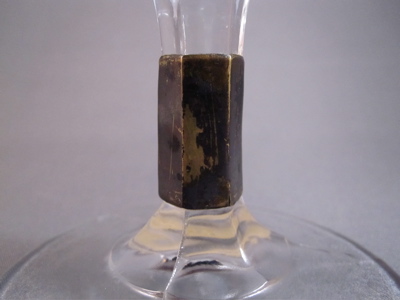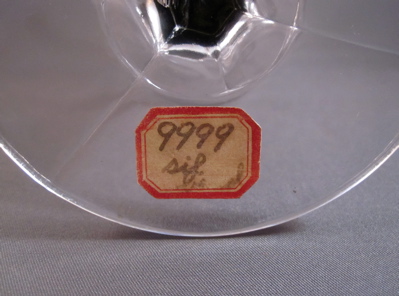 This goblet with the same pattern is one of 1,100 donated to the Shelburne Museum in Shelburne, Vermont, by Dr. Elizabeth Garrison in 1987.