Every fashionable American household in mid to late 19th century had an Early American Pattern Glass (EAPG) celery vase in use on their dining table. It was the perfect vessel to keep celery and carrot sticks upright and immersed in cold water.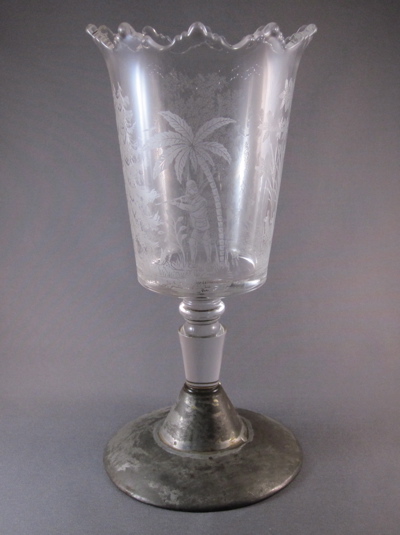 This wonderful example has the highly detailed "Deer and Dog" pattern etched on to the glass surface.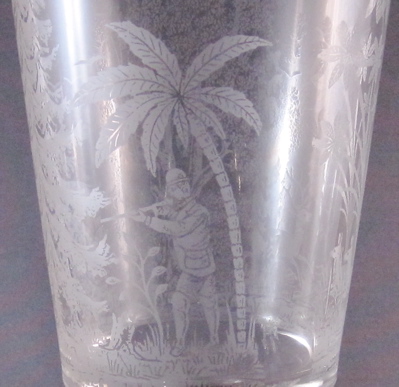 Vase measures 9-1/2″ high.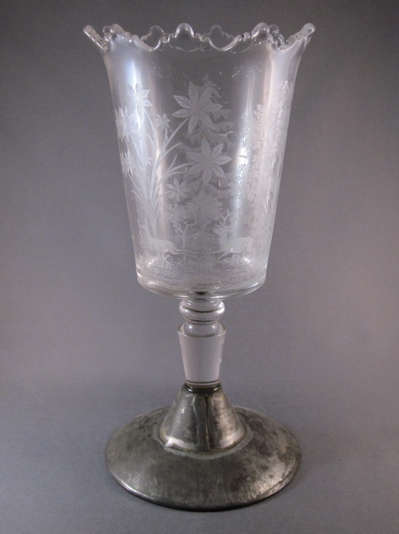 The other side of the vase reveals the image of running deer.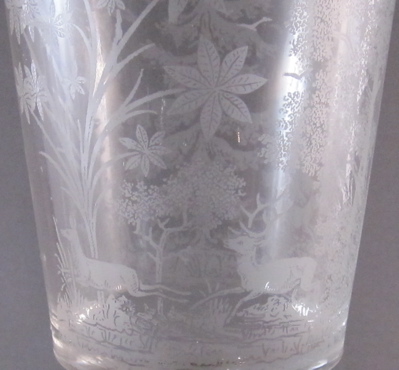 Thoughtfully made silvered metal replacement base follows the scale and lines of the original.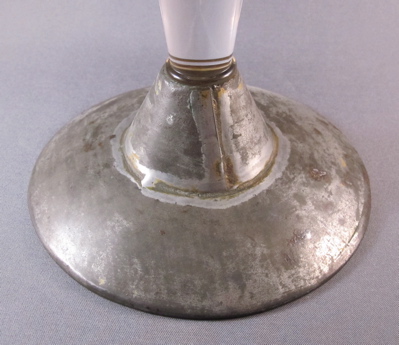 This example with etched fern pattern maintains its original glass base.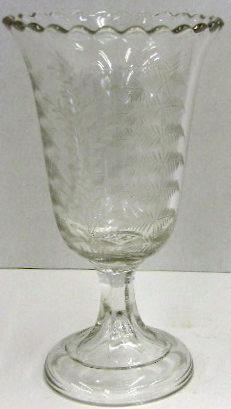 Photo courtesy of Crescent City Auction Gallery
Tags: American, glass, metal base