This black glazed earthenware baluster form teapot was made in Belgium and sports an Oriental inspired "crabstock" handle and swan's neck shaped spout. It measures 6 inches high and 8 inches wide.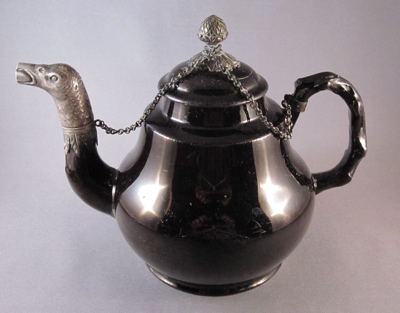 It has an elaborately detailed silver spout in the style of Austria-Hungary silver, attached by chain to handle and replaced silver pineapple-shaped lid knob.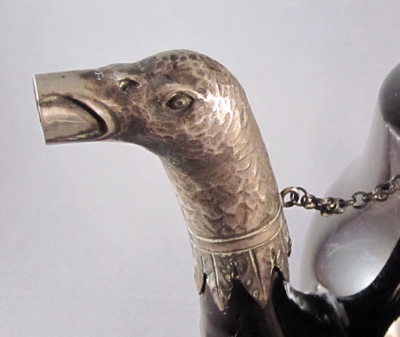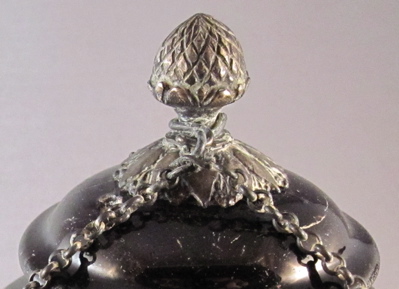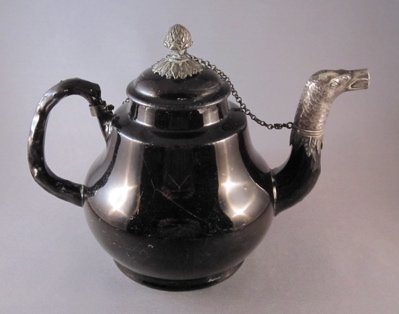 This Namur coffee pot set has ornate silver mounts.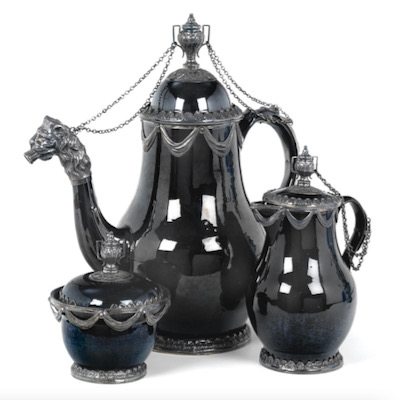 Photo courtesy of Sothebys
Tags: earthenware, metal spout, pottery, silver