This colorful porcelain loving cup was made by the Paragon China Company in Stoke-on-Trent, England, in 1937 to commemorate the coronation of King George VI and Queen Elizabeth. The figural lion handles and pastel colors give it a distinctive Art Deco look. At first glance the cup appears to be in tip-top condition, but upon closer inspection you can see all is not perfect for the royal couple. I imagine that after a robust toasting to the King and Queen, the loving cup clanked against a large stoneware tankard and broke in half. Surprisingly, it was not glued back together but brought to a china repairer who applied metal staples to make it whole again. With the invention of new types of glues and cements, developed for use during World War II, civilians were doing their own repairs at home, so by the mid-20th century, traditional staple repairs were becoming obsolete.
It seems that the china repairer or the owner of the cup couldn't leave well enough alone and tried to mask the repair by painting over the staples. They did a decent job, however, matching the colors of the mug as they painstakingly matched each brushstroke of the pattern beneath.
The broken cup has been restored…long live the King! Long live the Queen! Long live the Art of Inventive Repair!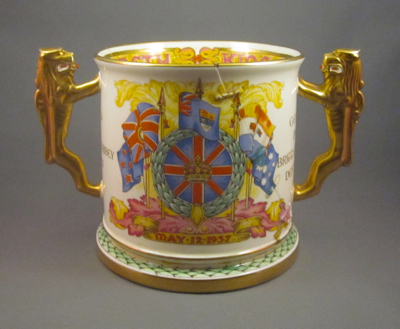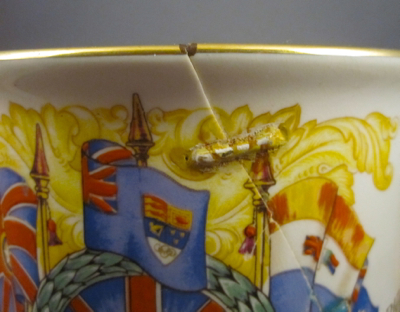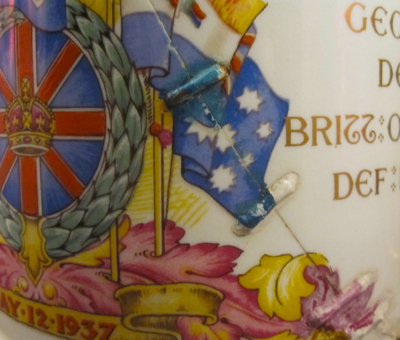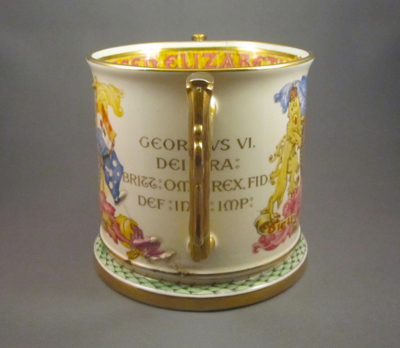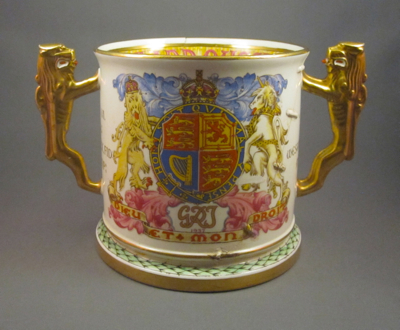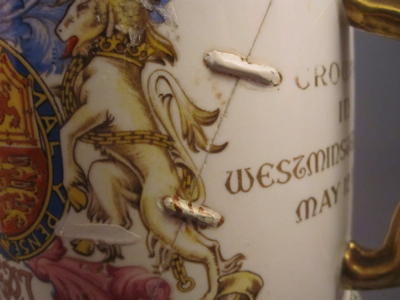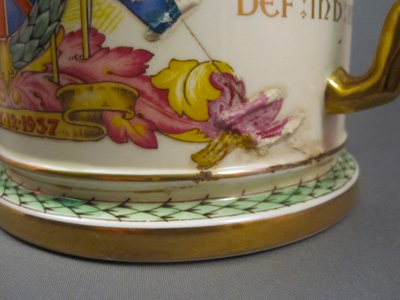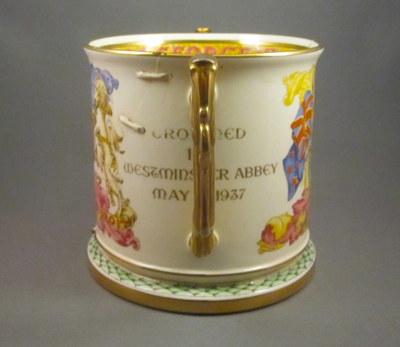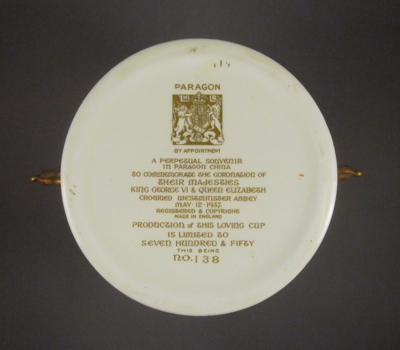 Tags: commemorative, English, porcelain, staples/rivets