This beautiful porcelain teapot was made in China in the mid-1700s and is decorated with cherry blossoms, bamboo, and birds using cobalt blue underglaze with red and gilt overglaze enamels. It stands 5 inches high and is 7.25 inches wide from handle to spout. The matching lid has a skep shaped knob.
For me, the real beauty of this teapot is in the overscaled wood replacement handle, which would look more at home on a pewter teapot of the same period. I have many teapots in my collection with similar wood replacement handles all made with an electric log splitter, each with slight variations. I find the fanciful carved wood handle is in direct contrast to the simple globular form of the body, making for a quirky mashup. Naturally, I prefer this unique example over a "perfect" one any day.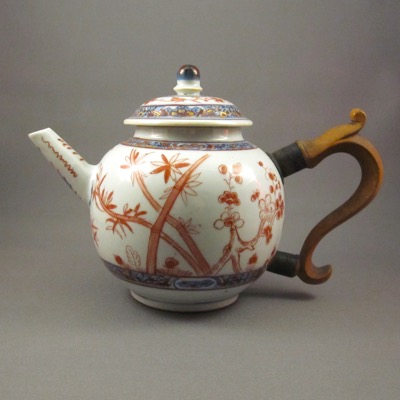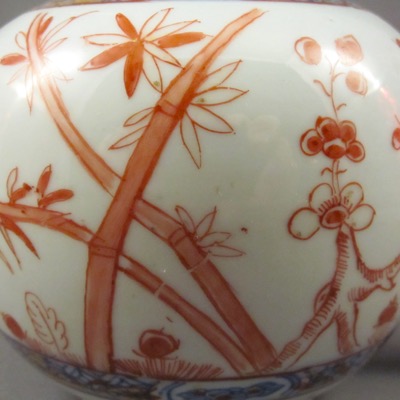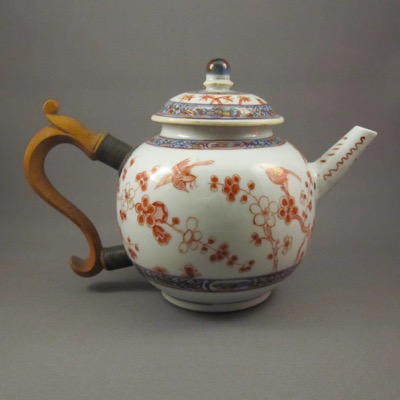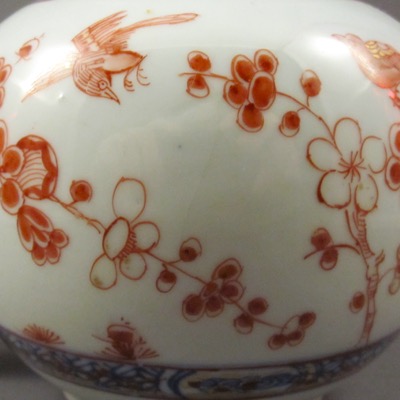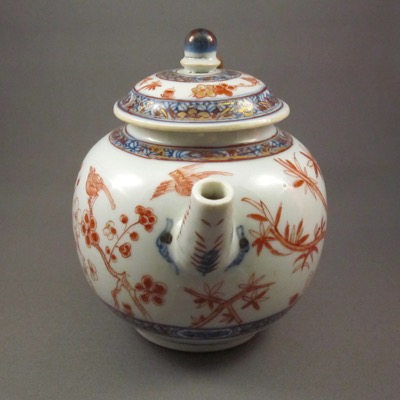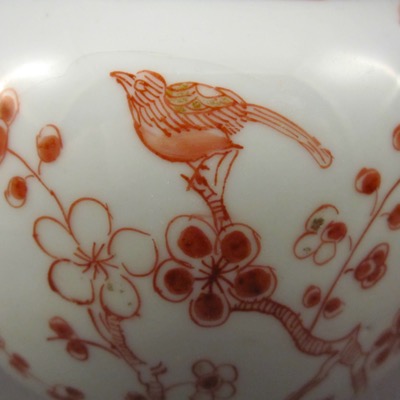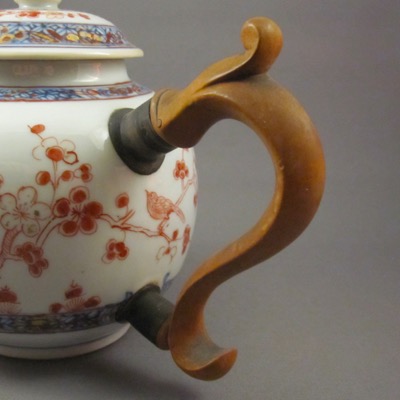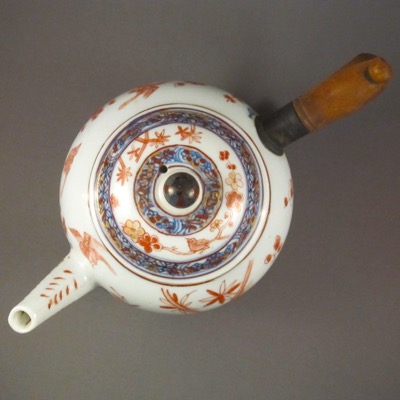 This teapot with similar form shows what the original loop handle on mine might have looked like.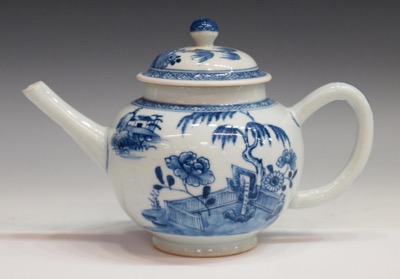 Photo courtesy of Live Auctioneers
Tags: Chinese, globular, porcelain, wood handle