This past Wednesday I attended the preview opening of the New York Ceramics & Glass Fair, the "jewel in the crown of New York's Winter Antiques Week," at the Bohemian National Hall in Manhattan. My friend Bibiana and I enjoyed meeting up with old friends and seeing what new treasures the dealers unveiled.
At Ferrin Contemporary I found a striking collage by Paul Scott made from two different antique ceramic platters with blue & white transfer decoration, melded together using kintsugi and gold leaf. Also on display was a large sculpture, Peacock 1, by Bouke de Vries, made from broken antique ceramics.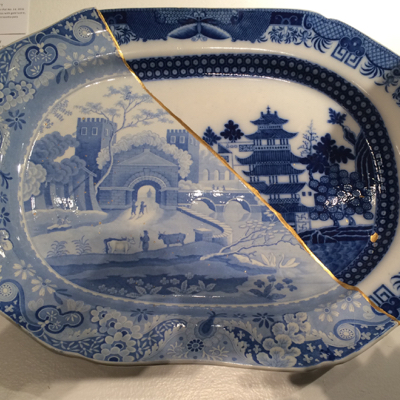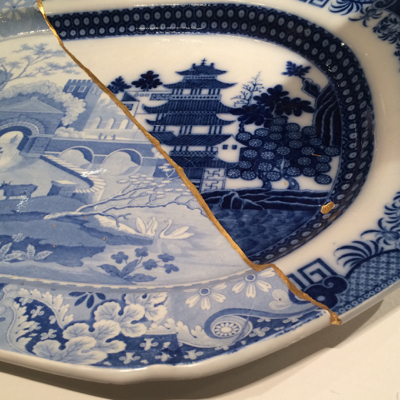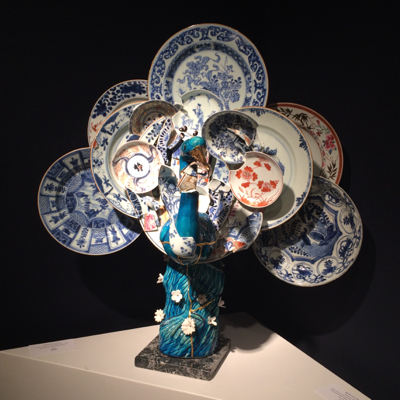 I found this pair of German stoneware jugs at Martyn Edgell Antiques Ltd. The Westerwald jug at top has incised decoration and cobalt glaze, c.1695. The early ribbed pewter band on the handle repairs an old hairline crack. The second jug, from around 1600, has a large ornate engraved English silver mount.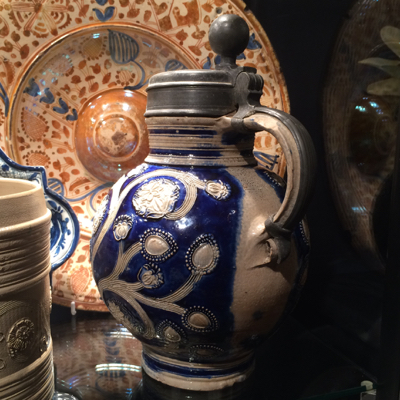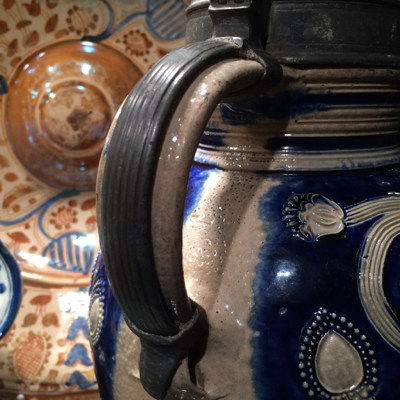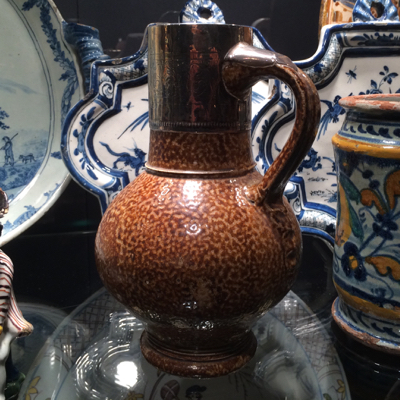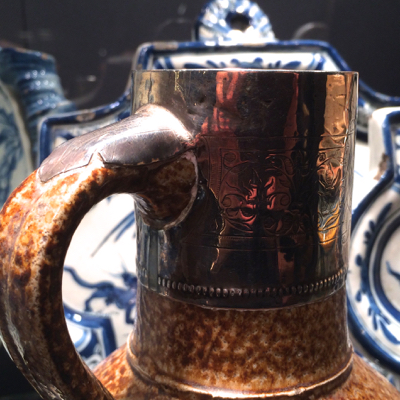 Martyn also had this plate with wonderful decoration, including my initials. Too bad it's not damaged, for if it were riddled with metal staples repairing a multitude of cracks, I would have snatched it up in a jiff.