During a recent trip to Oslo, Norway, I discovered that the Museum of Decorative Arts and Design is packed with antiques with inventive repairs. I was particularly impressed by the abundance of intricately engraved 18th century German and Norwegian glassware, many with added silver mounts repairing snapped goblet stems and missing bases. Reflecting their rarity, many of these priceless presentational pieces were brought back to life by esteemed Norwegian jewelers and silversmiths in the 18th and 19th century. Here are some of my favorites:
Goblet (center) engraved by H. G. Kohler, artist and engraver at Nøstetangen Glassworks, on the occasion of the anointing of King Christian VII, 1767. The crimped silver joint was added later to repair the broken stem.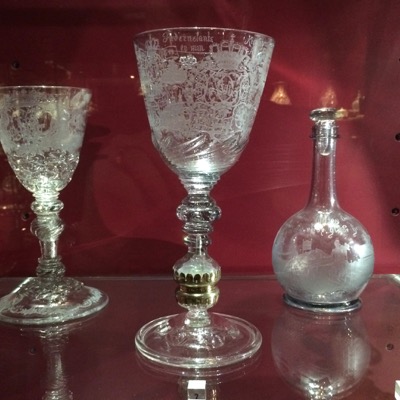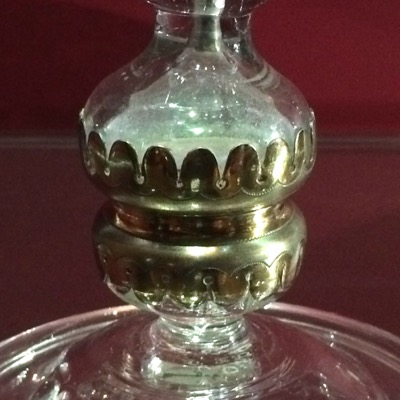 Goblet, Nøstetangen, ca. 1766-1770. Engraved by H. G. Kohler with later ornate silver replacement base.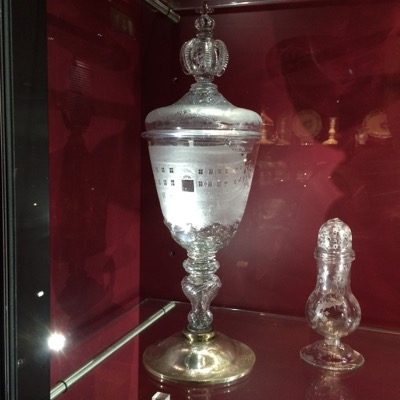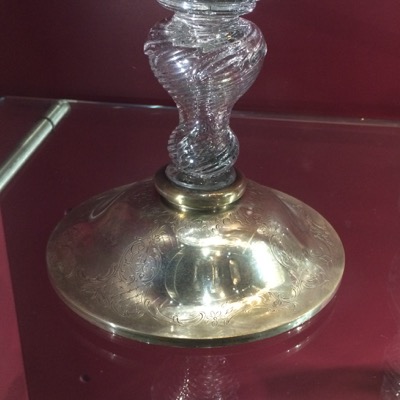 Goblet (center) engraved in Bohemia, c. 1720, with silver cuff to repair a snapped stem.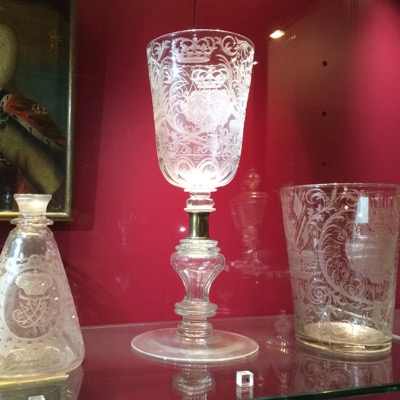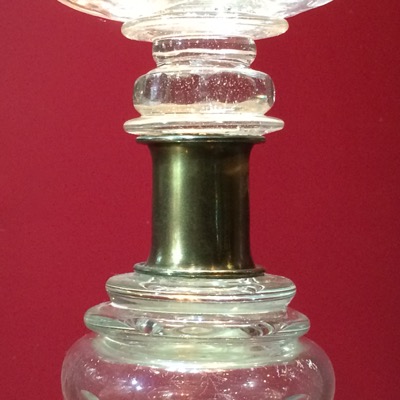 Both goblets were engraved at Nøstetangen Glassworks by an unknown engraver in 1748. The goblet at left has a silver cuff repairing a broken stem and the goblet at right has a brass replacement base.