A pair of Chinese export porcelain dollhouse miniatures with blue underglaze decoration from the Kangxi period (1662-1722) with Dutch hallmarked silver mounts from the mid-1800's.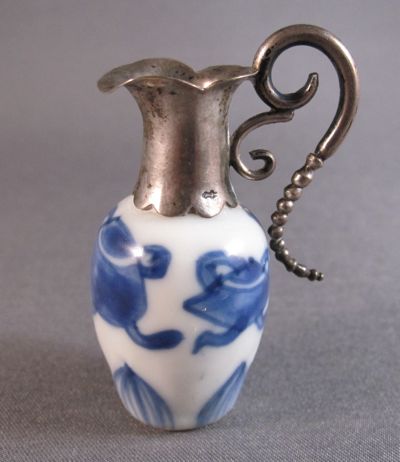 Once the neck broke off this vase, it became a ewer, standing 2″ high with its replacement handle and spout.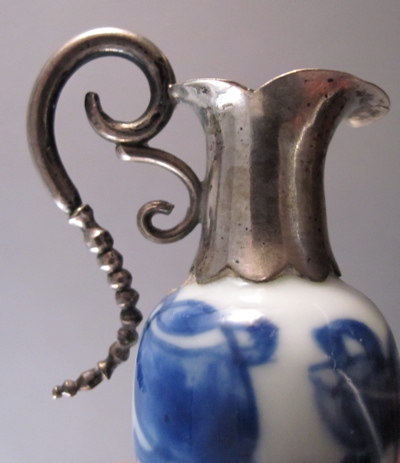 A tiny Dutch hallmark in the shape of a sword can be seen on the bottom of the replaced silver neck. Between the years 1814 and 1905, sword marks were used on pieces too small to accommodate full hallmarks.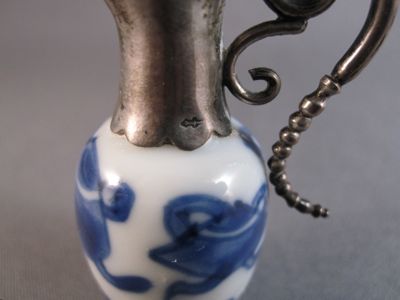 The remains of the broken porcelain vase's neck are obscured by the silver replacement top but can still be seen looking down through the opening.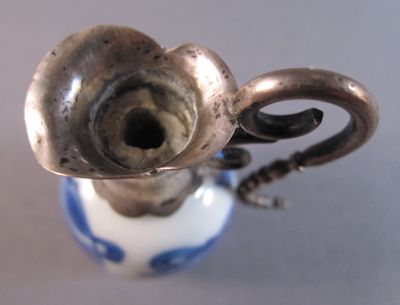 The other broken vase became a bottle, standing a mere 1″ high.
The broken top was masked by the addition of a beautifully engraved silver cap, with scalloped edge and stippled decoration.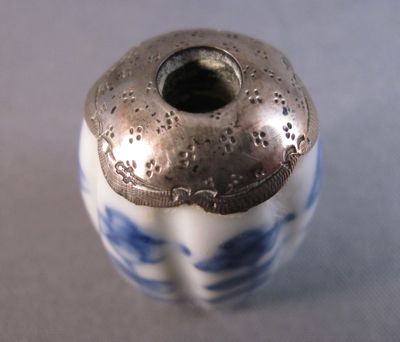 Miniatures such as these were displayed in doll houses owned by wealthy individuals and were not intended to be played with by children.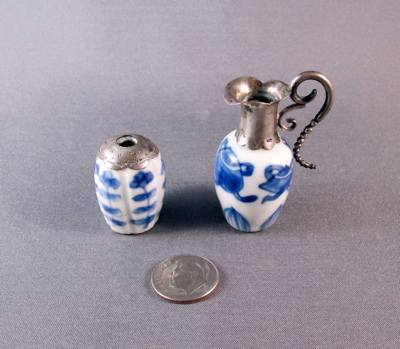 This is what the miniatures looked like before they became damaged and their appearances altered.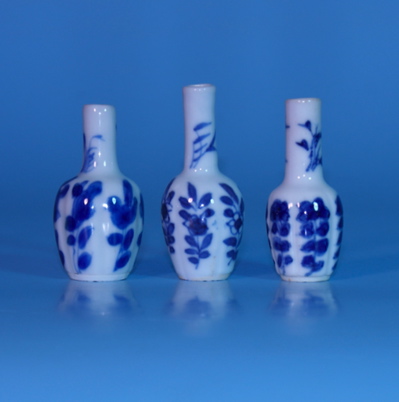 Photo courtesy of China de Commande
Tags: blue & white, Chinese, Dutch, metal handle, miniature, porcelain, silver