This black basalt teapot with a neo-classical design of curtain swags was most likely made in Staffordshire, England in the late 1700s.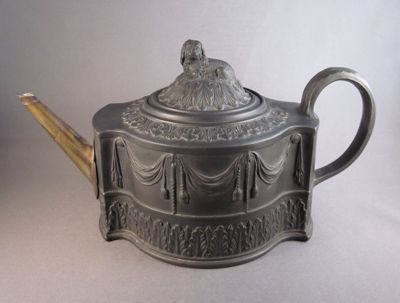 Teapot measures 9-1/2″ long and 5″ high.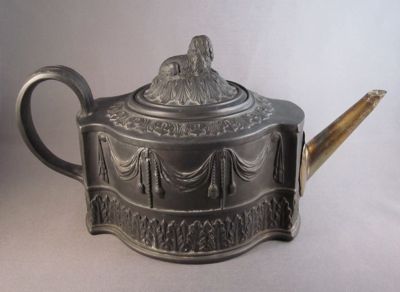 The figural knob is in the form of a perched spaniel.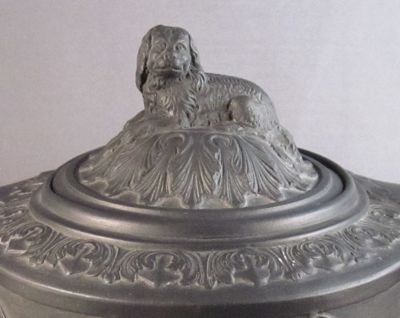 A well made silver spout replaces the original black basalt spout.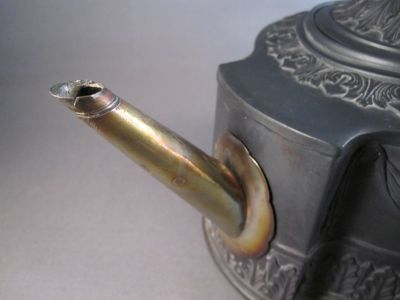 Another teapot, similar to mine, shows what the original simple shaped spout might have looked like on mine.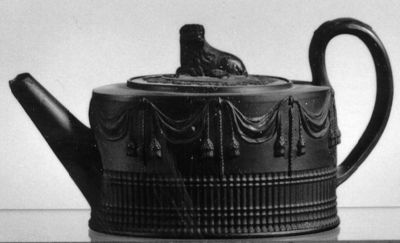 Tags: basalt, English, metal spout, silver, Staffordshire