This is the one of the smallest antiques with inventive repair I have ever seen. Made in England by the Crown Staffordshire Porcelain Co. Ltd. in the early 1900s, the cup is a mere 3/4 inches high and the matching saucer has a diameter of just 1 inch. Both are decorated with pink flowers on a cobalt and gilt ground. The cup is stamped in green on the underside CROWN above the image of a crown. The same mark is barely visible on the underside of the saucer.
The smallest of the 3 metal staples on the cup measures a mind-boggling 1/8 of an inch long. After the staples were applied, they were painted over to blend in and appear less offensive. I can only imagine the precision and skill needed to make this delicate repair.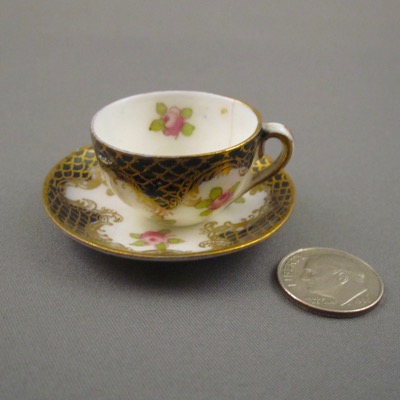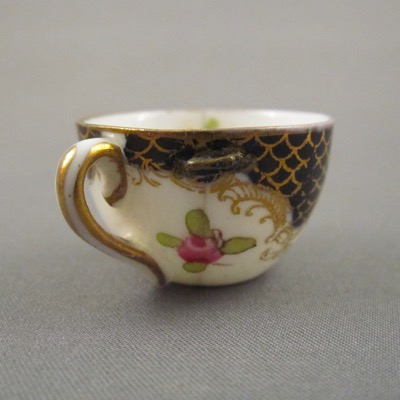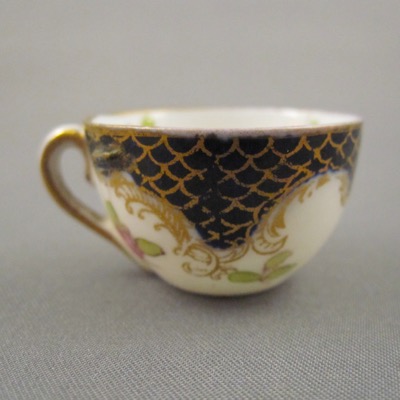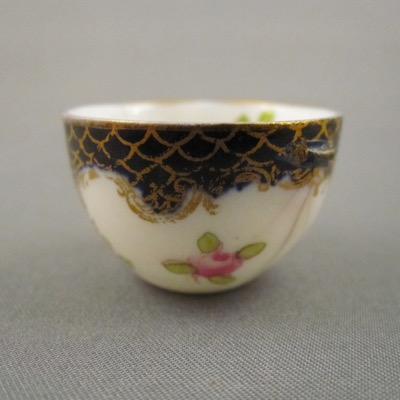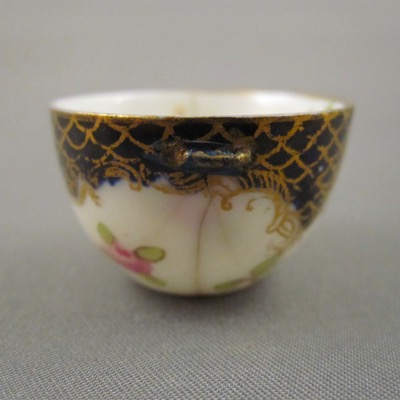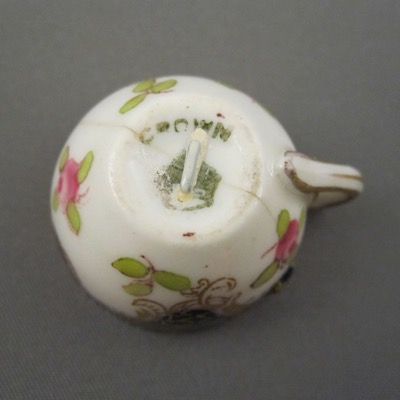 Here is an entire miniature tea service also made by Crown.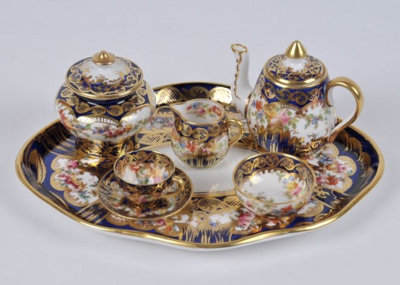 Photo courtesy of Pinterest
Tags: English, miniature, porcelain, Staffordshire, staples/rivets