This porcelain bell-shaped footed mug with Mandarin decoration stands 6 inches high. It was made in China during the Qianlong period for export overseas. The polychrome and gilt Famille Rose decoration depicts 2 figures in a garden – one with a pole and basket and the other holding a plate of fruit, as well as garlands of flowers, trees and rocks.
Long ago, after the original handle broke off, a tinker or an itinerant repairer fashioned a bronze replacement. There are 2 patches of woven rattan, which suggests the the entire handle was originally covered in rattan.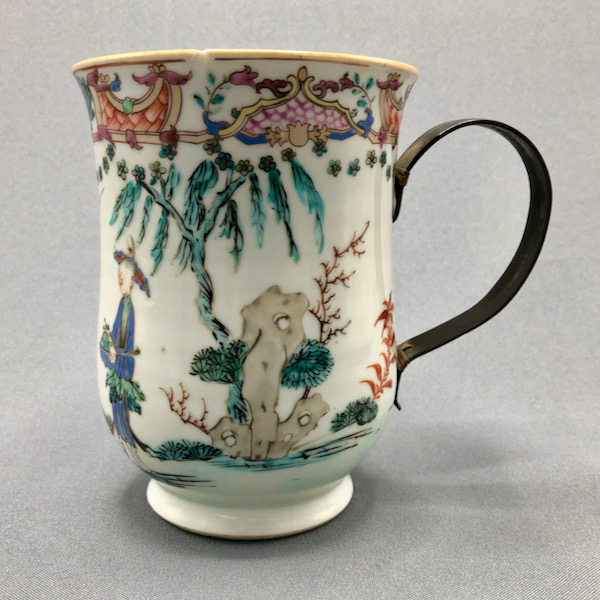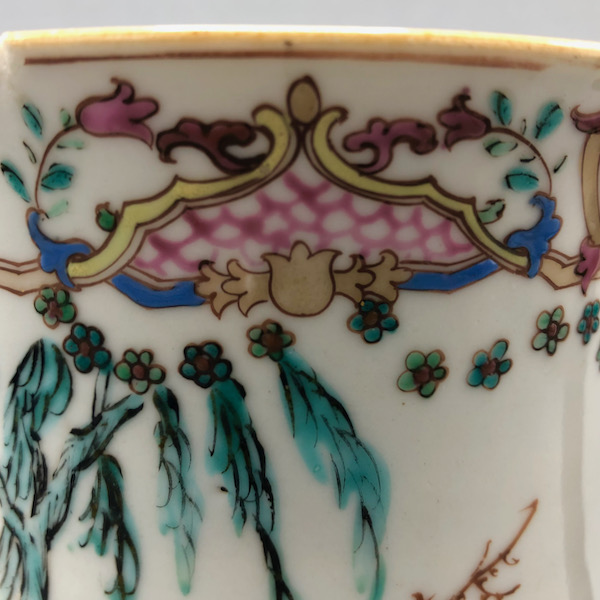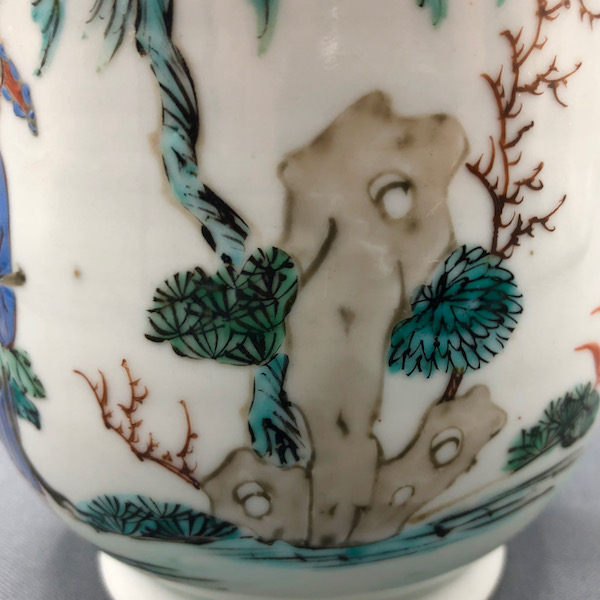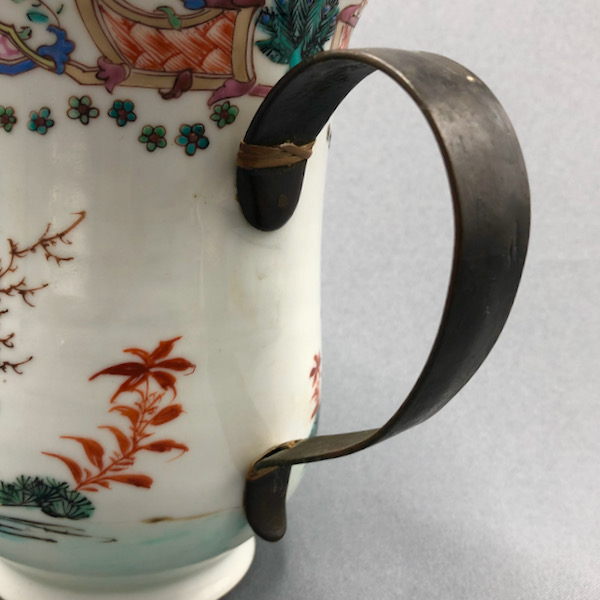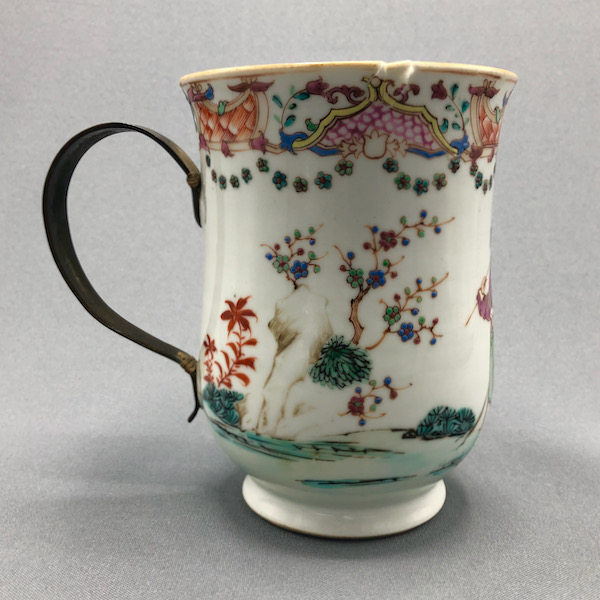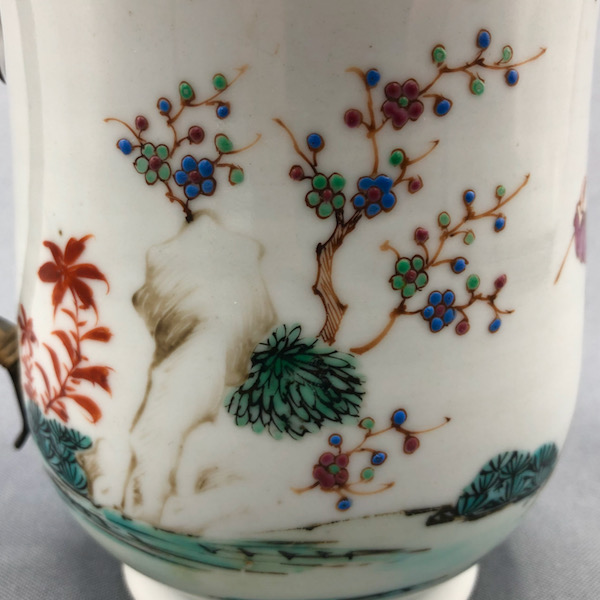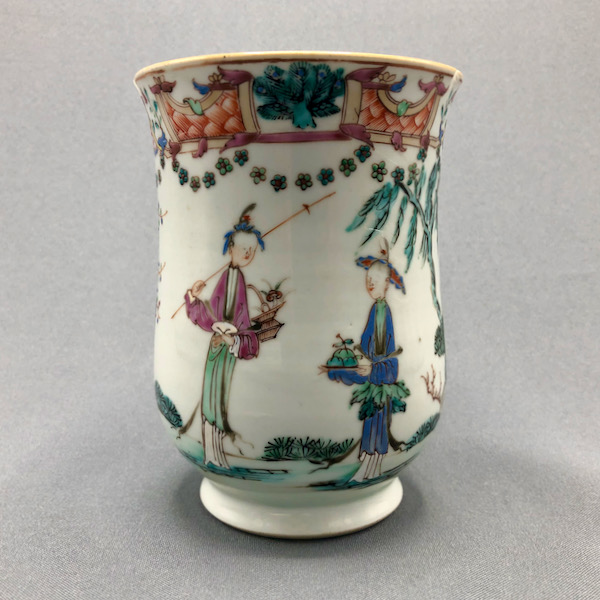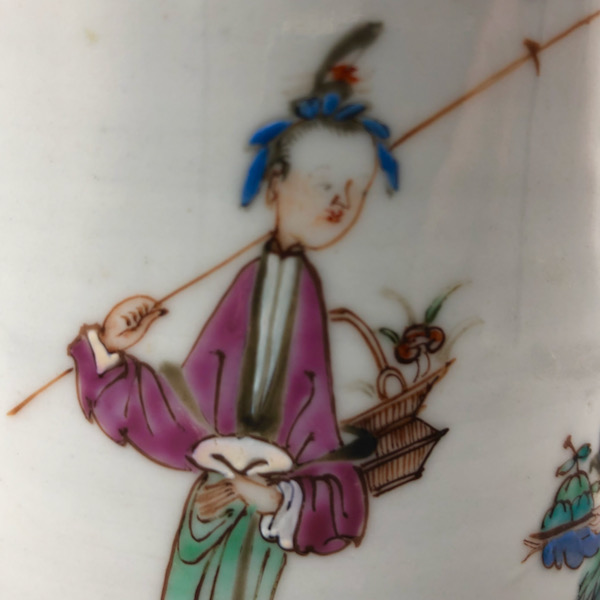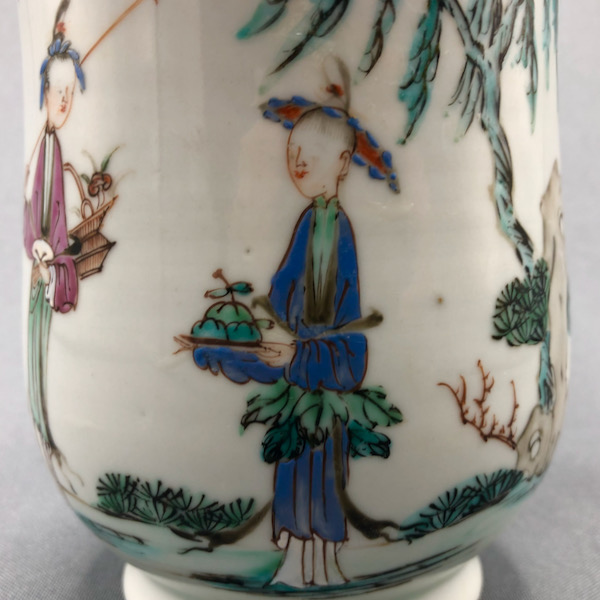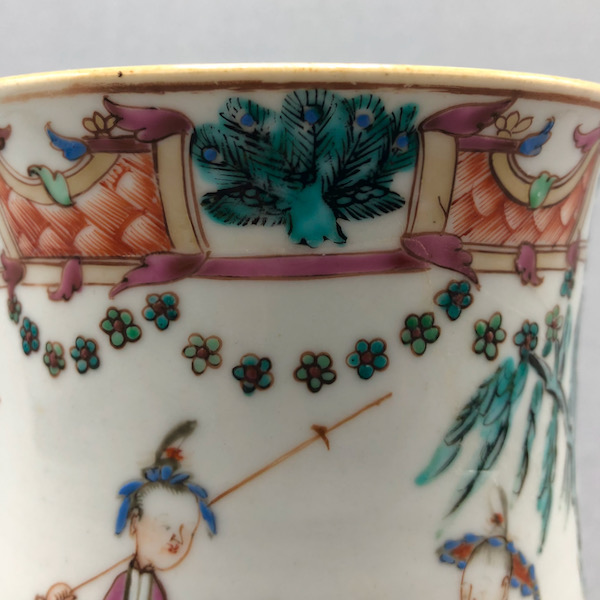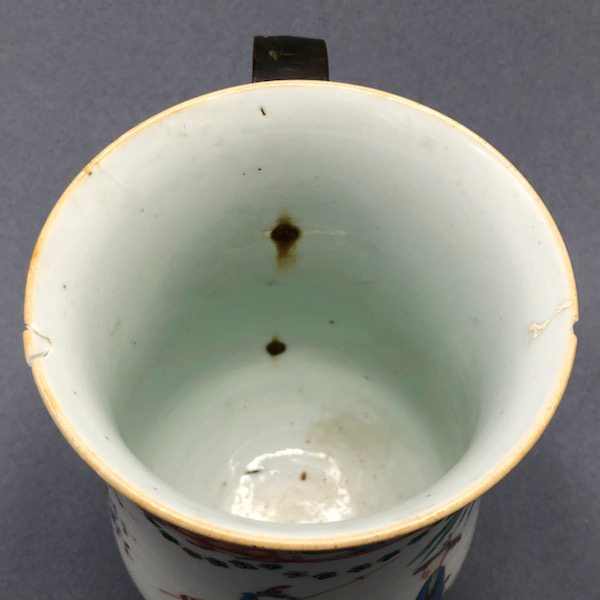 This intact example suggests what the original handle on my mug might have looked like.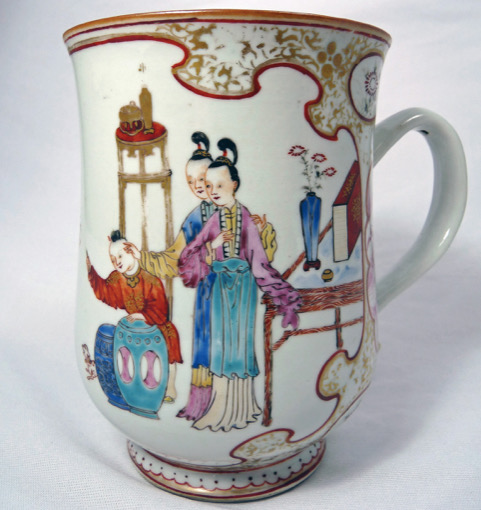 Photo courtesy of Catherine Hunt Antiques
Tags: bronze, Chinese, metal handle, porcelain