I believe this cut ruby glass cordial wine glass was made in Germany or Bohemia in the 1920s. It was most likely part of a larger set consisting of 6 or more glasses – possibly each a different color – along with a matching decanter.
As most antique glass stemware is fragile, many were broken and ultimately tossed out. Luckily, this one was spared the trash bin and brought back to life with the addition of a silver sleeve. Thank you to the unknown tinker or silversmith who conjoined the broken pieces with their skill and ingenuity, allowing this glass to function again.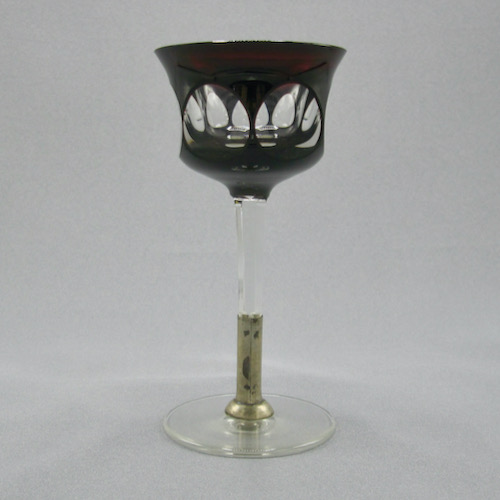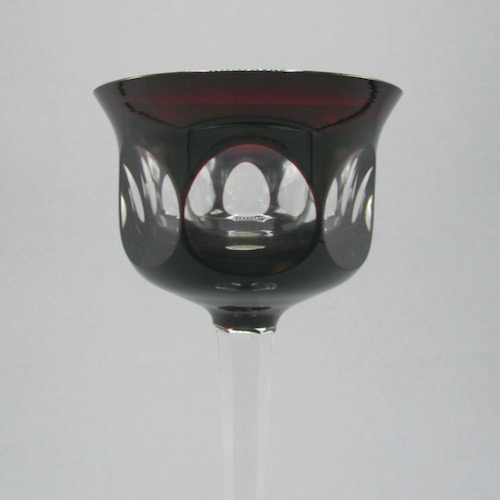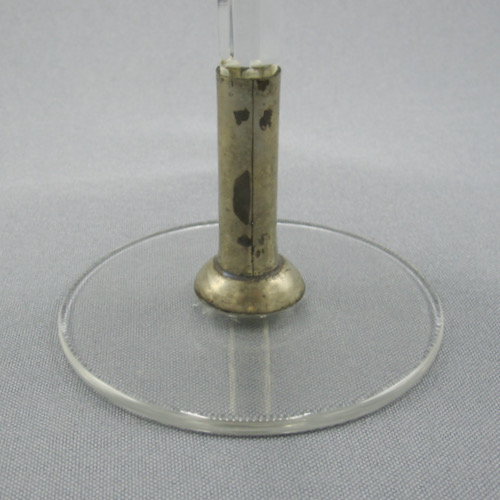 This sturdy set with a similar cut pattern appears to be without damage.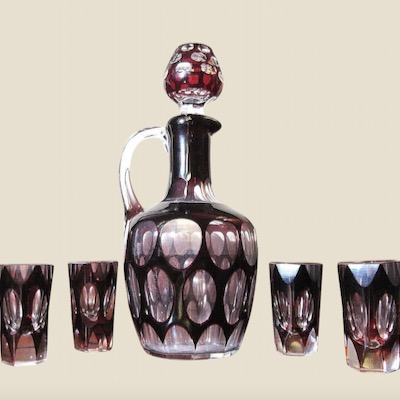 Photo courtesy of Ruby Lane