This small but sturdy porcelain bell (aka baluster) form mug is decorated with flowers in the Imari palette of red, blue, and gilt on a white ground. It was made in China for export, most likely to Europe and North America, around 1730. It stands 4 inches high.
Sometime in the 18th/19th century, this mug took a tumble, resulting in a broken handle. Rather than tossing it out, it was taken to a tinker who fashioned a bronze replacement handle. Most often metal handles on teapots, cups, and mugs were wrapped with rattan for insulation and comfort but this handle remains bare.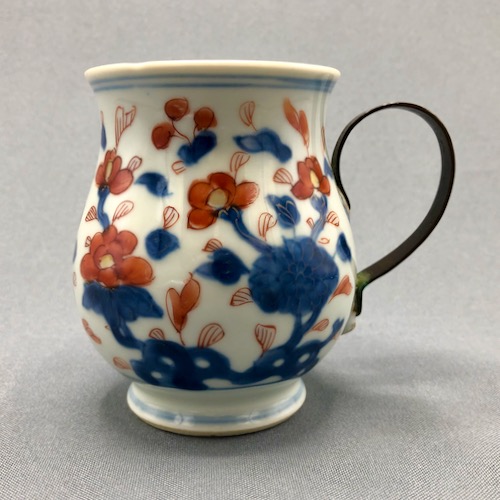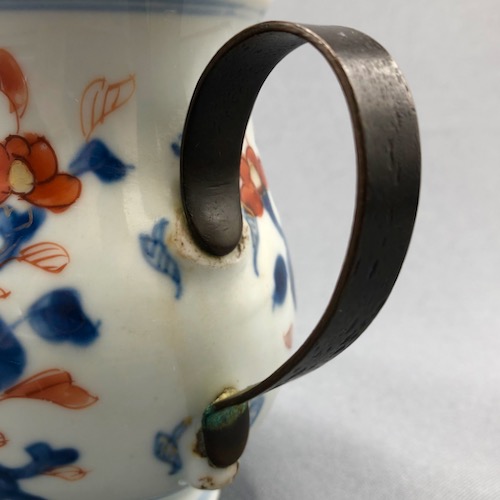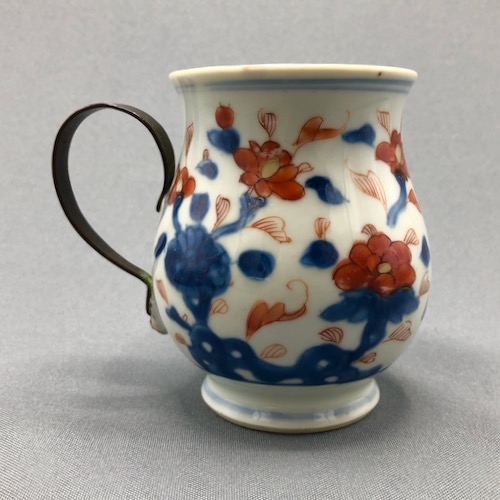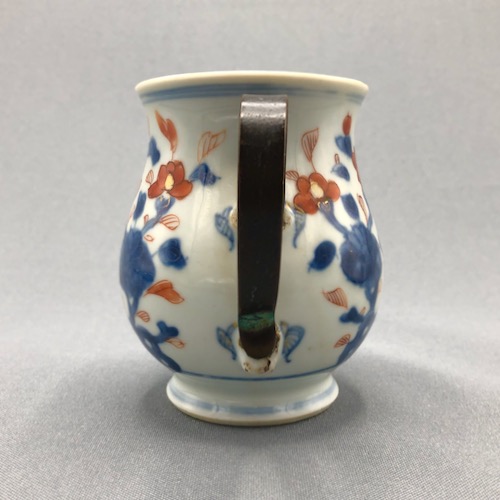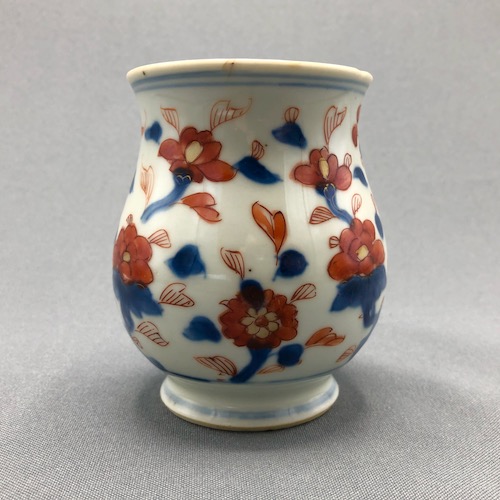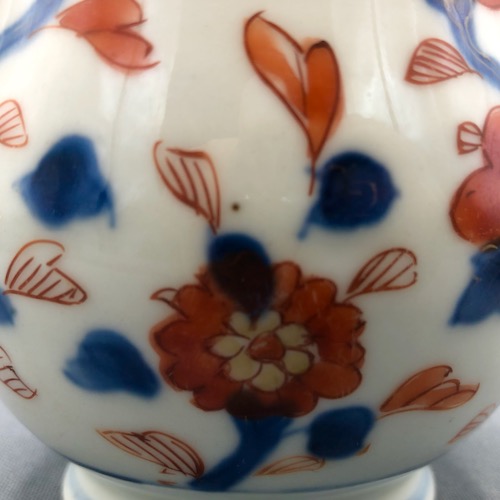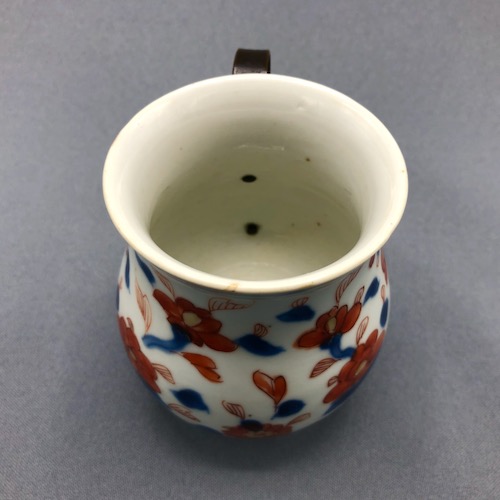 This small mug with similar form and decoration suggests what the original handle on my mug might have looked like.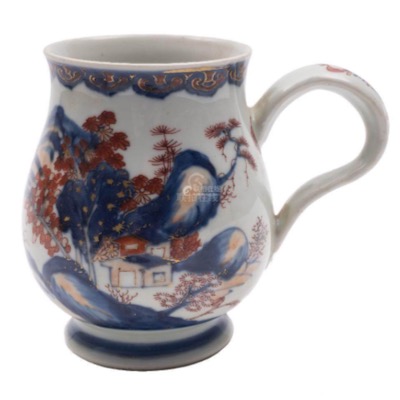 Photo courtesy of Bearnes Hampton & Littlewood
Tags: bronze, Chinese, Imari, metal handle, porcelain