I love finding pieces with multiple repairs and this lovely soft paste pottery creamware teapot with pearlware glaze fits the bill nicely. It was made in Staffordshire or Leeds, England, in the late 1700s and is hand painted with spritely polychrome floral decoration on both sides. It measures 5 inches high and is marked with what appears to be A+A in red on the underside of the pot and lid.
But of course the reason it ended up in my collection is the three inventive repairs, which include a slightly exaggerated bronze handle covered in rattan, a brass collar concealing a chipped spout, and a cracked lid repaired with brown paper tape. I believe each repair was done years apart so one can only assume that the previous owners of this teapot were a clumsy lot.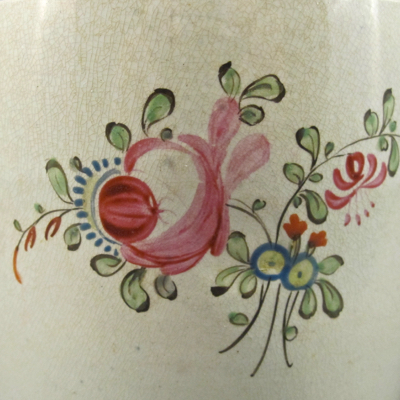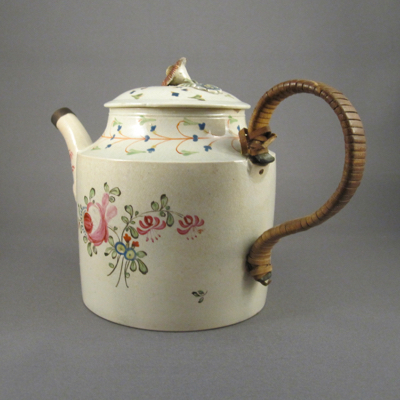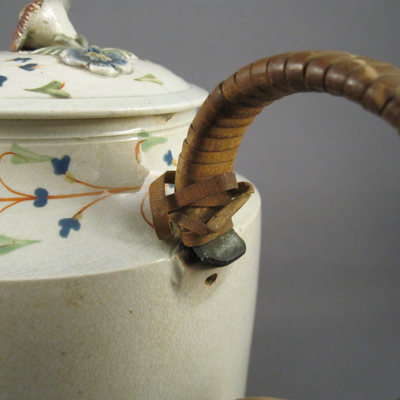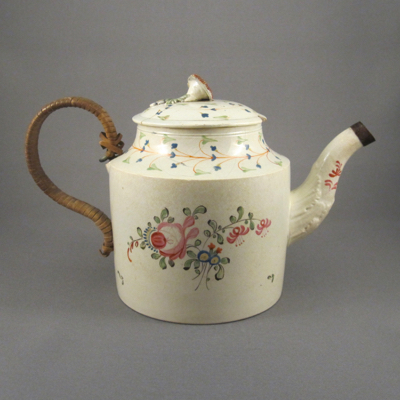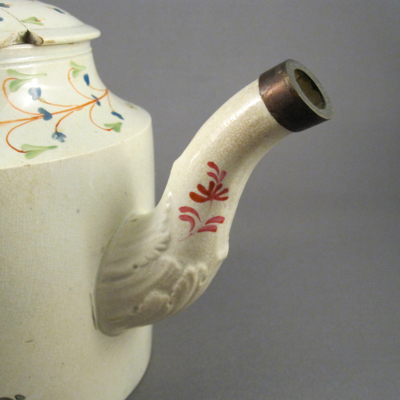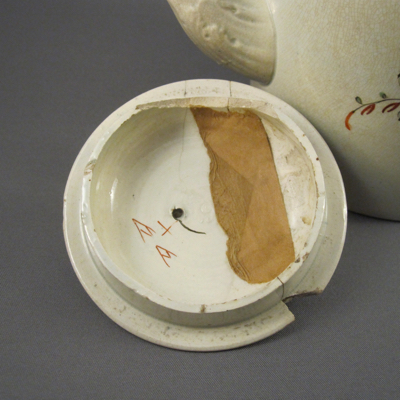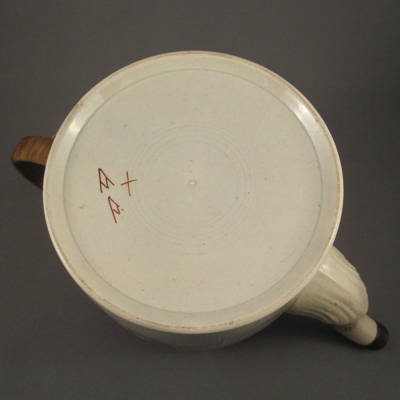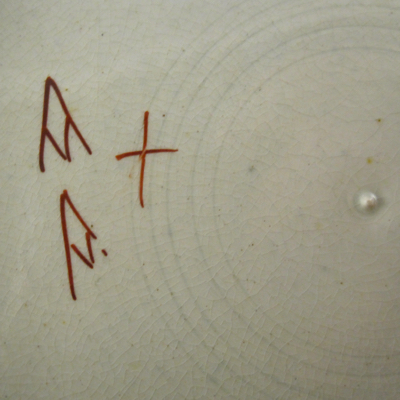 This teapot still has its original handle and spout and shows what mine may have looked like before it was repaired.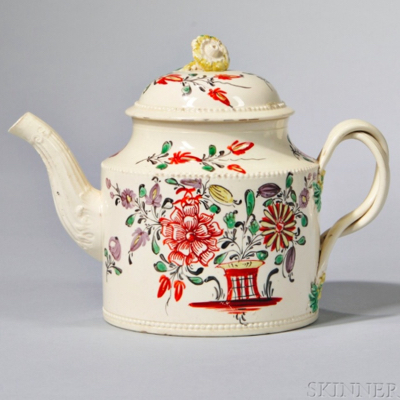 Photo courtesy of Skinner
Tags: creamware, English, metal handle, metal spout, pearlware, pottery, rattan, soft paste