This cylindrical form creamware mug was made by Herculaneum Pottery in Liverpool, England, circa 1800. I am a sucker for bold graphics so you can understand why I like this mug so much. It is covered with black transfer decoration of Masonic symbols and stands 5 inches high, with an opening of 3-1/2 inches.
What makes this early mug so special to me is the sturdy silver replacement handle. Although unmarked, it appears to have been made by a silversmith in the early 20th century. An elaborate silver mounting system was devised to hold the new handle in place by mounting it to a broad plate and attaching it to a rim and base. The choice to mount the replacement handle, as opposed to drill through the body and bolt on a new handle, may have saved the mug from possible leakage and more damage. Typically, I do not polish metal repairs, as I feel the darkened patina adds to the overall appearance of the piece. I like how the tarnished silver is close to the color of the printed decoration, enhancing this clever repair even more.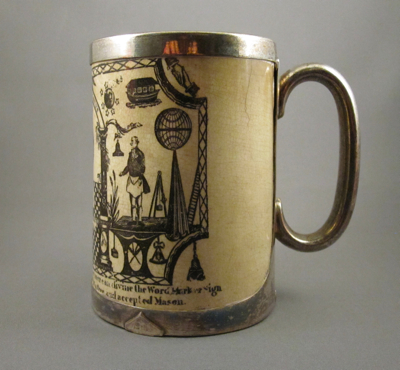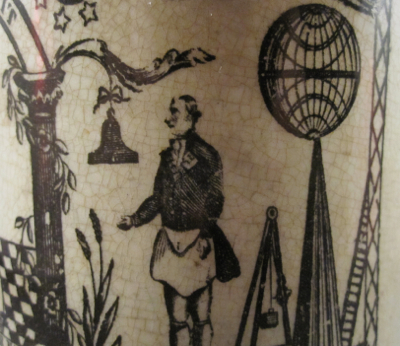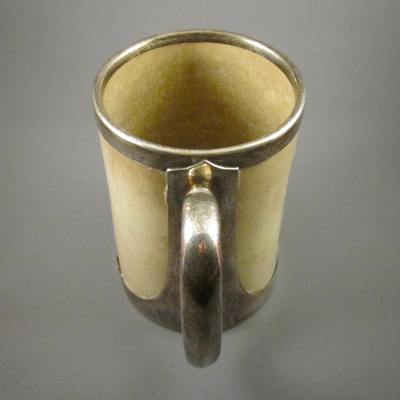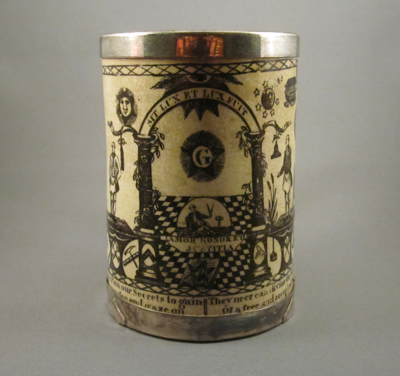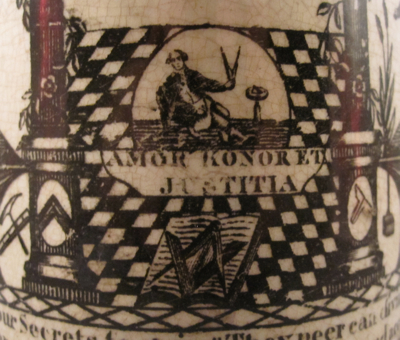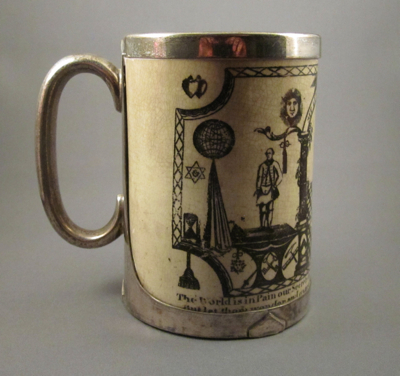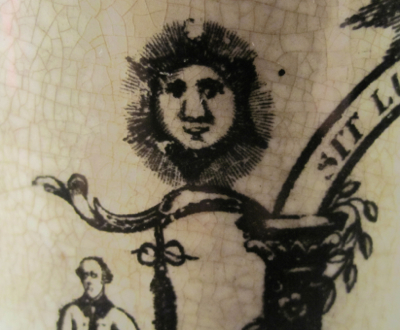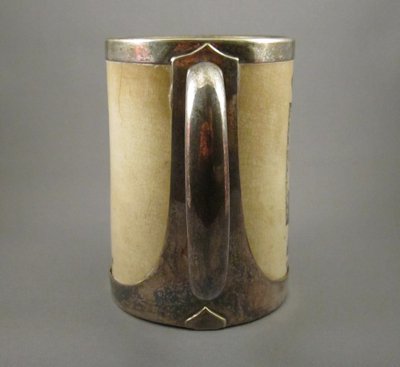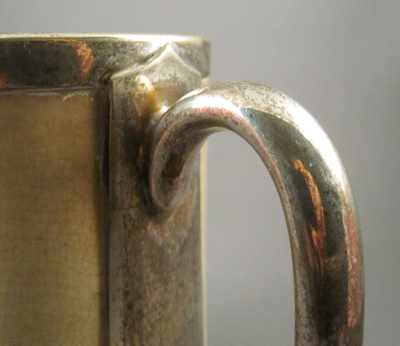 This mug with the same form and decoration shows what my mug would have looked like with its original handle intact.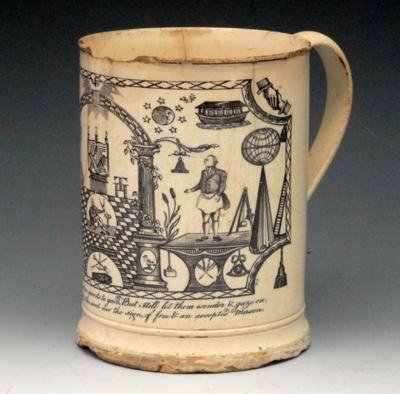 Photo courtesy of Bramfords
Tags: commemorative, creamware, English, metal handle, pottery, silver, transferware