This Whieldon-type English pottery drum-form teapot is made of cream colored earthenware and has a brown and green tortoiseshell stained lead glaze. It has a nicely formed intertwined double strap loop handle with large floral and leaf terminals. The teapot measures 4.5 inches high.
Sometime during its early life the original lid was broken or lost so this sturdy ivory lid was made as a replacement. Although not as fancifulness as the original lid must have been, the snug fit and warm ivory color suit this teapot just fine.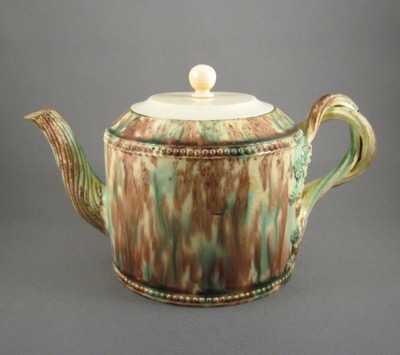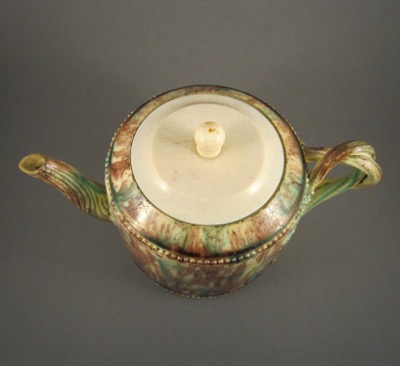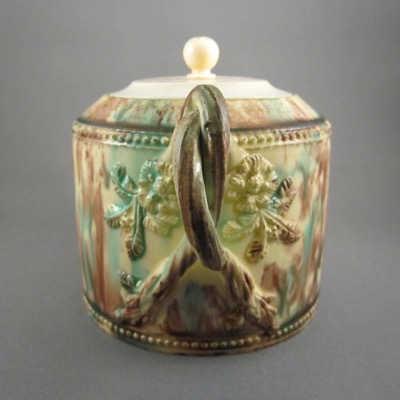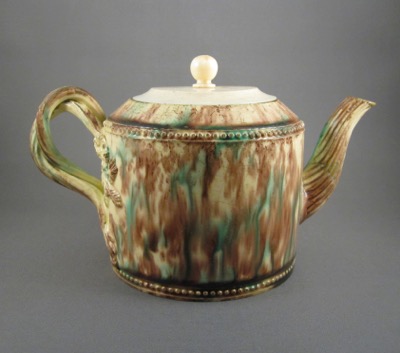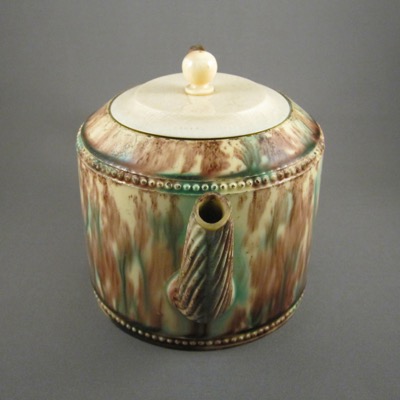 This similar example has its original lid with tipped flower knop.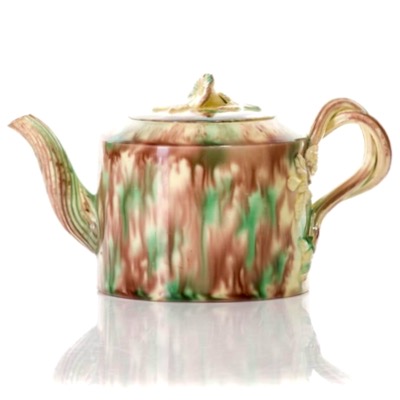 Photo courtesy of Live Auctioneers