This large creamware jug was made for the US market, most likely in the Liverpool area of London, c.1800. It stands 9 inches high and is decorated with transfer decoration commemorating George Washington and includes an eagle, American flags, and other patriotic symbols.
Over 200 years ago, someone must have slammed the pottery jug down on the bar a bit too harshly and cracked the bottom. Luckily for me, a skilled tinsmith fashioned a unique patch attached to a band at the base, which helped bring the broken vessel back to life. I hope that if George Washington were alive today, he would be approve of the inventive repair done on his jug.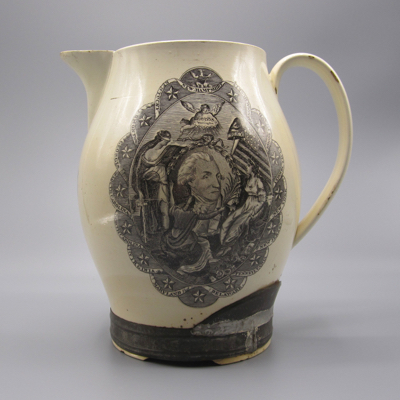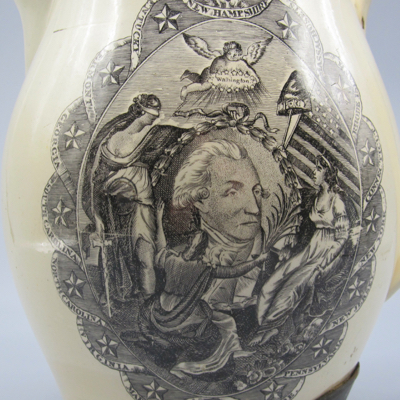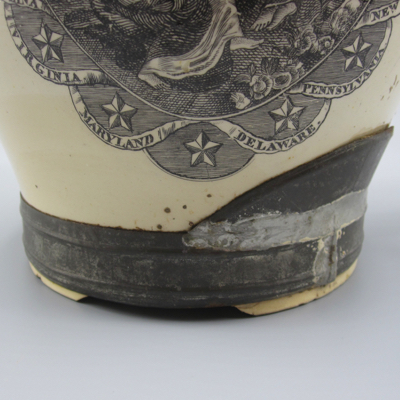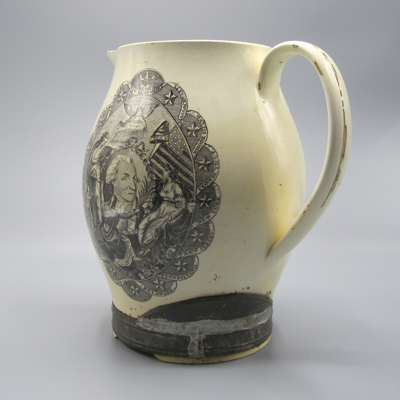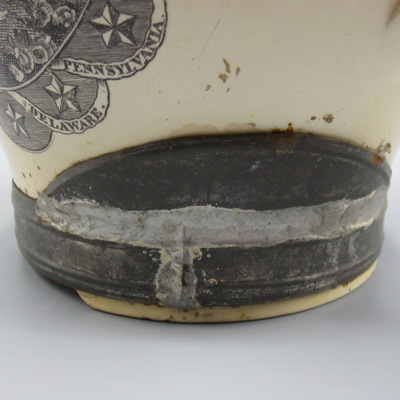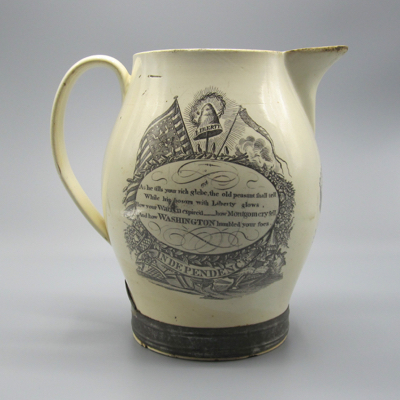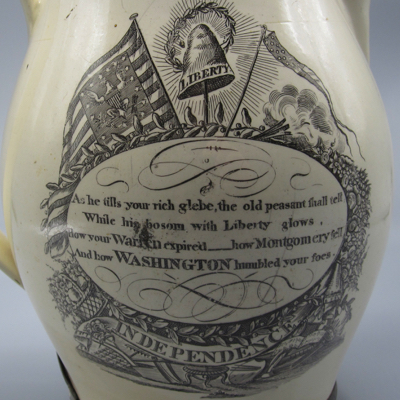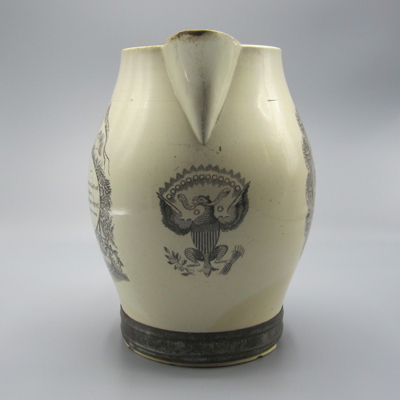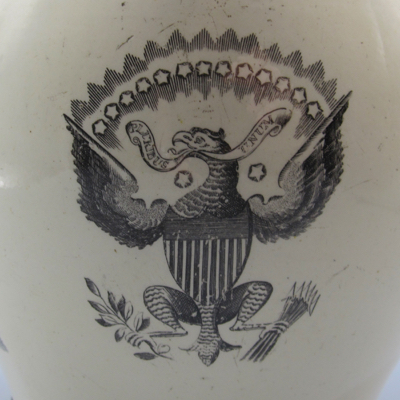 This jug, identical in form and decoration, shows what mine would have looked like when it was intact.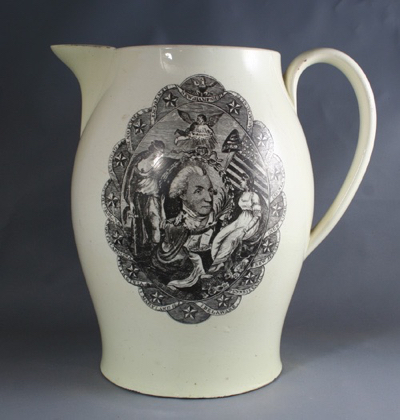 Photo courtesy of Martyn Edgell Antiques
Tags: commemorative, creamware, English, metal bands, pottery, transferware