This simple creamware pottery mug with cylindrical form is decorated with a black transfer decoration of the Farmer's Toast aka God Speed the Plough. It was made in England in the late 1700s-early 1800s and measures 4-3/4″  high. A tinsmith fashioned a sturdy replacement handle, attaching it to a metal band at the top and bolting it through the body at the bottom. I love the boldness of the dark printed decoration and patinated metal handle against the stark cream color of the mug.
Let the Wealthy & Great,
Roll in Splendor & State.
I envy them not I declare it.
I eat my own Lamb,
My own Chicken & Ham.
I shear my own Fleece & wear it.
I have Lawns I have Bowers,
I have fruits I have Flowers.
The lark is my morning alarmer.
So jolly Boys now,
Here's God speed the Plough.
Long Life & Success to
The Farmer.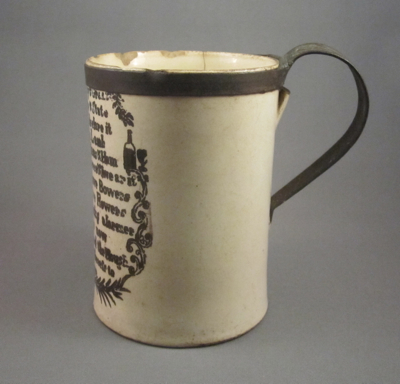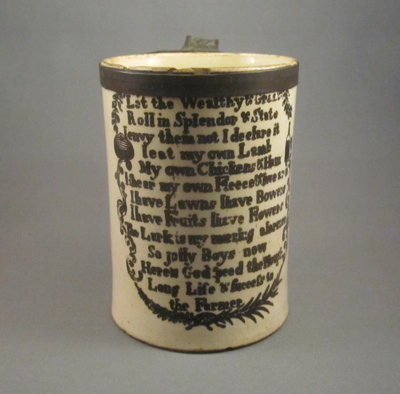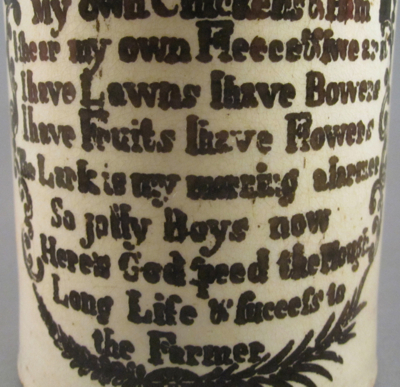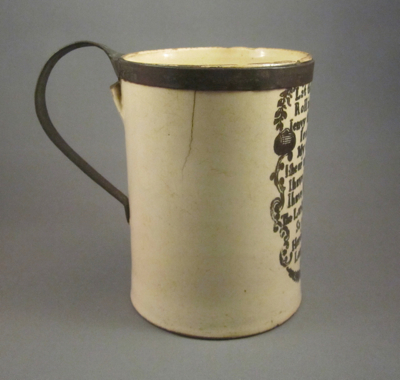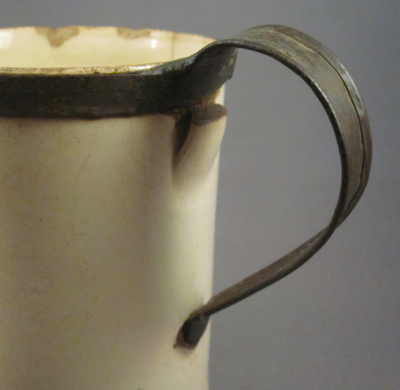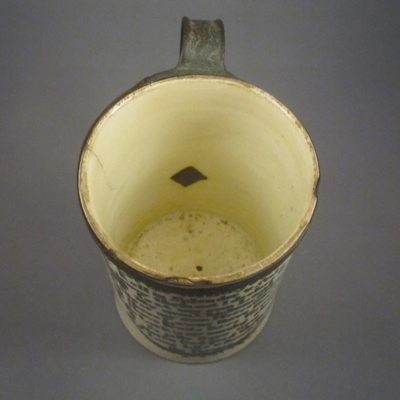 Although the black transfer decoration differs, the form is the same and shows what the simple loop handle would have looked like on my mug.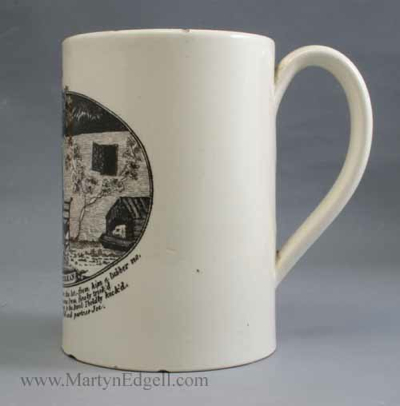 Photo courtesy of Martyn Edgell
Tags: creamware, English, metal handle, pottery, transferware