This pearlware pottery baluster form reeded coffee pot was made in England in the early 1800s. It is decorated with delicate flowers and ribbons in shades of pink, green, and orange and stands 9.5 inches high. The underside is marked with a tiny orange leaf.
At some point in its early life, the original lid broke or went missing and the base cracked. Fear not, as a tinker made a tin replacement lid with a brass knob and attached a tin band around the base to repair the crack. Want another cup of coffee? Yes, can do!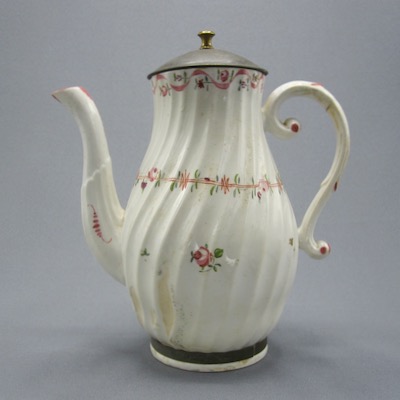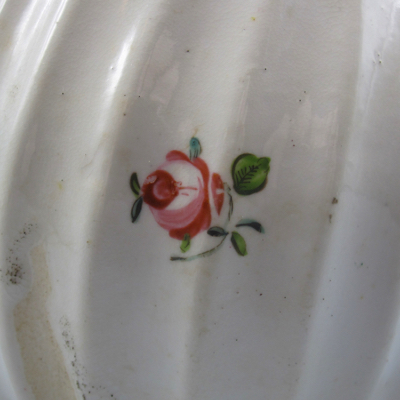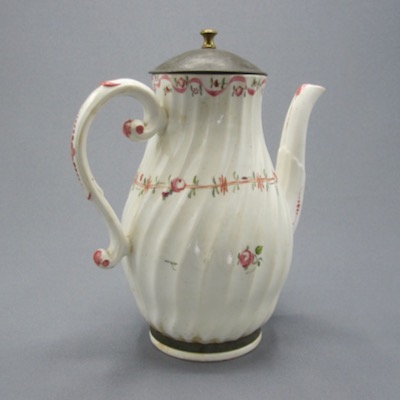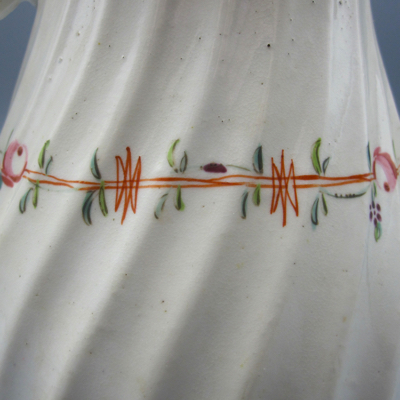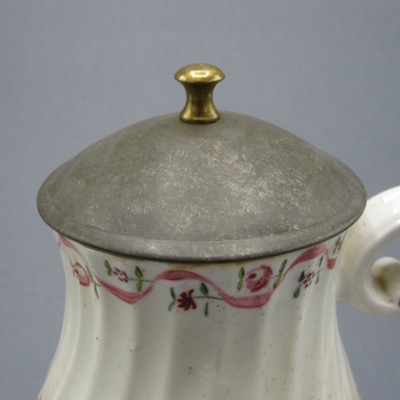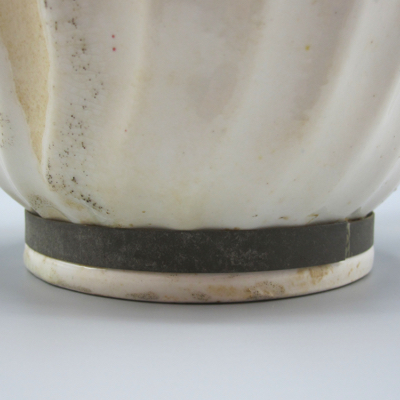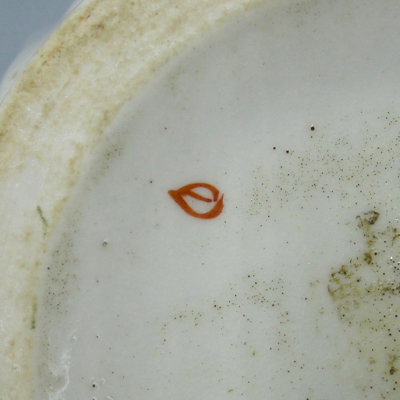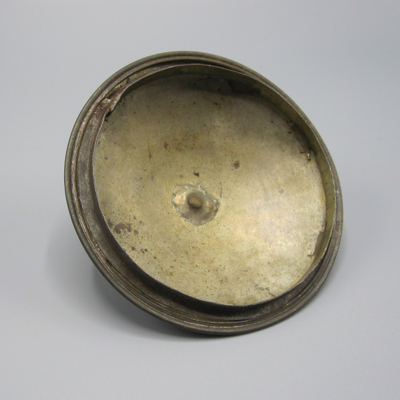 This coffee pot with similar form and decoration, shows that the original lid on mine would have looked like.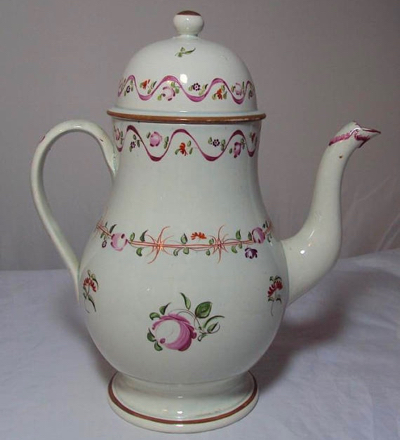 Photo courtesy of Etsy
Tags: creamware, English, metal bands, metal lid, pottery