I have seen hundreds of tinker-repaired metal replacement handles, spouts, and lids on antique ceramic teapots, jugs, cups, and sugar bowls throughout North America and the UK. What is harder find are cracked items with woven wire repairs, which I have come across in Italy, France, Germany and Eastern Europe. The most famous region for wire repairs is Slovakia, where tinkers still repair broken vessels and embellish new ceramics in the same manner as it was originally done, hundreds of years ago.
This heavy hafner earthenware gugelhupf cake mold was made in Germany during the Biedermeier period (1815-1848.) It measures 10.5 inches in diameter and is 4.25 inches high. The woven wire encases the mold like a net, keeping the broken pieces in place. Although this type of repair is certainly not invisible, I feel the additional layer of what appears to be a fish net adds much to the visual appeal of the piece.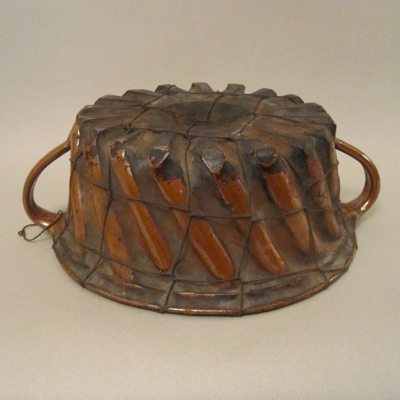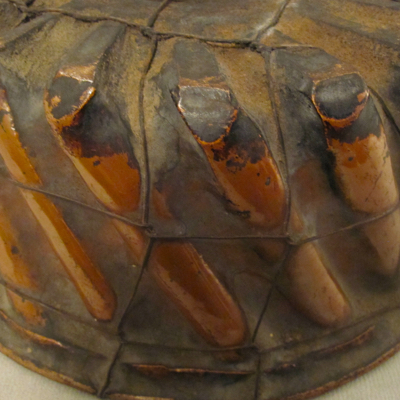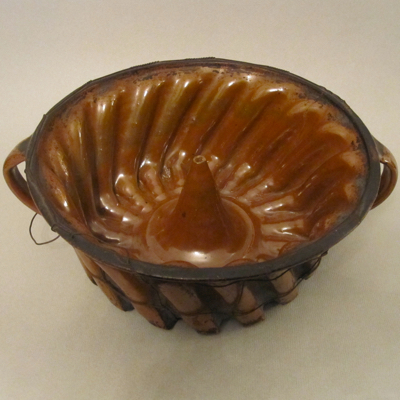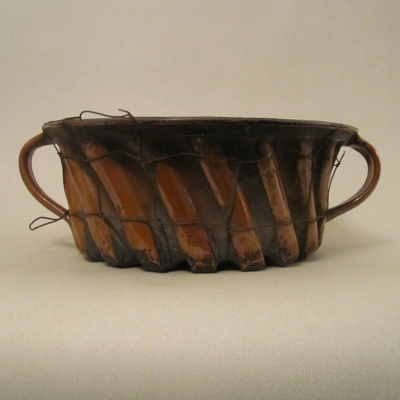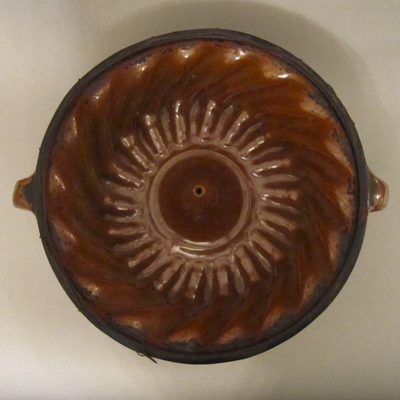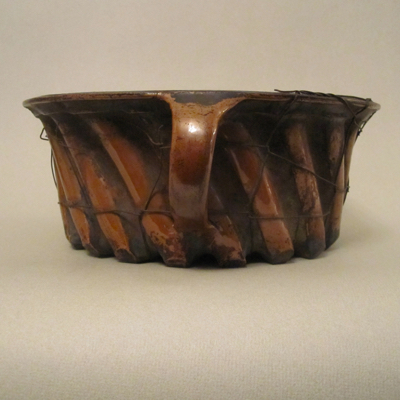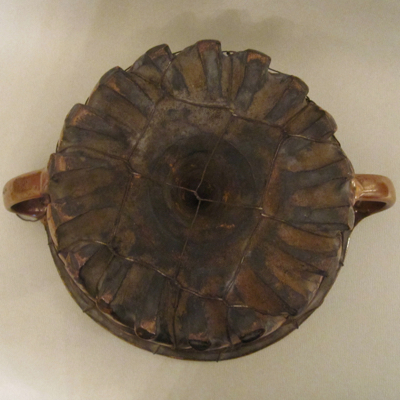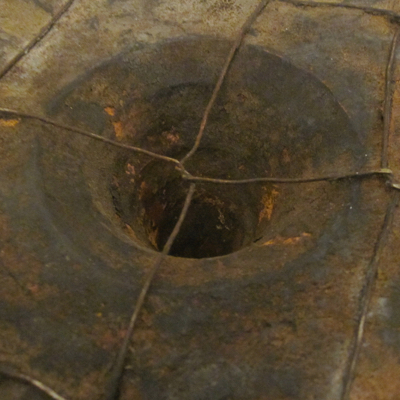 Wire repair in Slovakia dates back hundreds of years…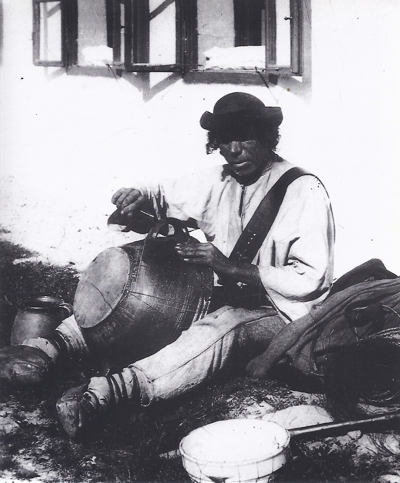 …and is still being done there today.