This porcelain cup was made in China during the latter part of the Kangxi period (1662-1722) and measures 3.25 inches high. It is decorated with flowers and leaves in the Chinese Imari style and with a palette of blue, iron red, and faint traces of gilt highlights.
At some point in the middle of the 1700s, the cup broke and was brought to a silversmith, who not only rejoined the 2 broken halves using 3 metal staples, but also added a thick silver rim with scalloped bottom edge. The rim is inscribed: "In Remembrance of a Friend," along with a date "Jan 8, 1766" and monogram "JM." Sadly the silversmith did not leave his hallmark, but I am thrilled he added the date. Now, if only we knew who JM and his friend were…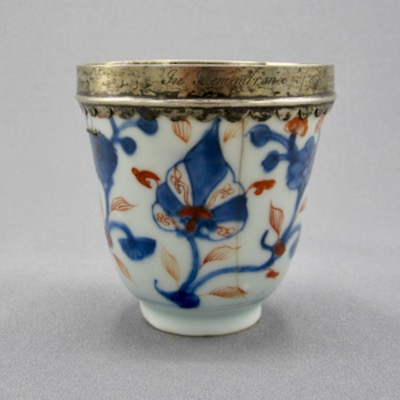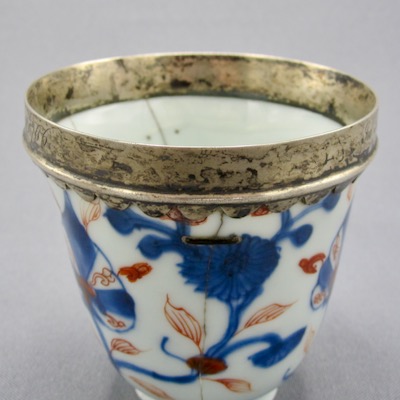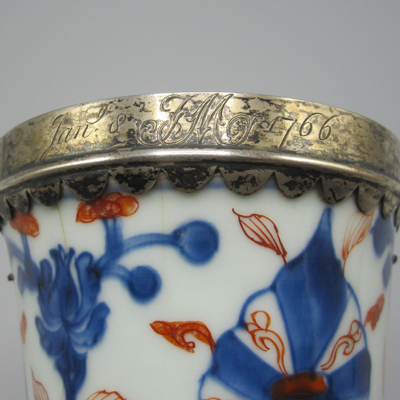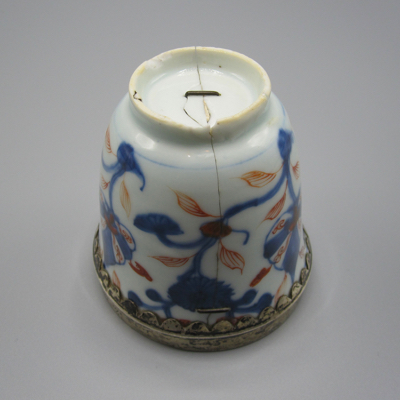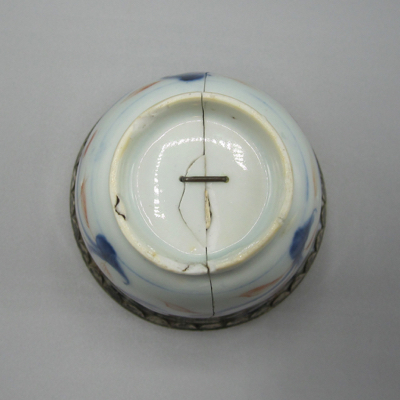 This example shows that my cup may have had a matching top.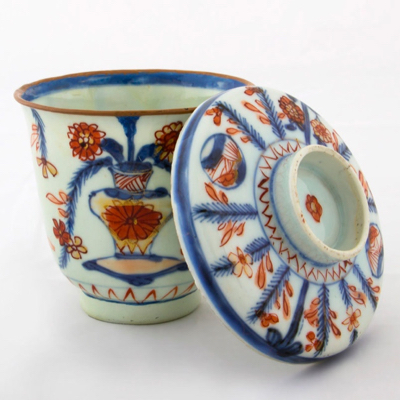 Photo courtesy of Bidspirit
Tags: Chinese, Imari, metal rim, porcelain, silver, staples/rivets