I purchased this humble flint EAPG (Early American Pattern Glass) spooner in the Stippled Medallion pattern many years ago while visiting Mark's aunt and uncle in Framingham, Massachusetts. It was made by Union Glass Company in Somerville, Massachusetts, just 20 miles northeast of Framingham, between 1860 and 1870. It measures 5.5 inches high, and has a diameter of 3.5 inches. After its original base snapped off, a simple turned wood base was made (most likely at home) and the spooner was returned to the dining table and put back to use.
I spotted it at an antiques shop, sitting on a shelf among other "perfect" glassware, with a faded price tag of around $10. I assume it had been gathering dust on that shelf for many years, watching as dozens of nearby pieces came and went, feeling as an orphan must feel seeing others taken away to start a new life. It's a good thing I found it and added it to my collection, or else it might still be sitting on that shelf, anxiously eying each customer and hoping "maybe this is the one…"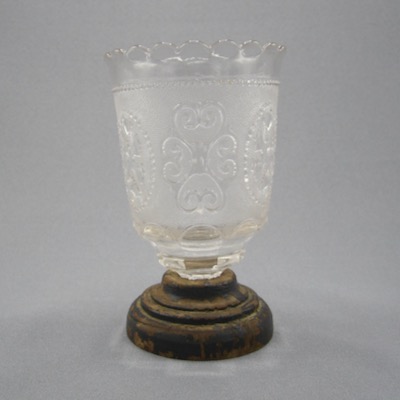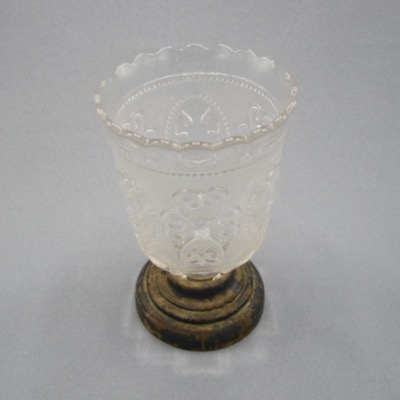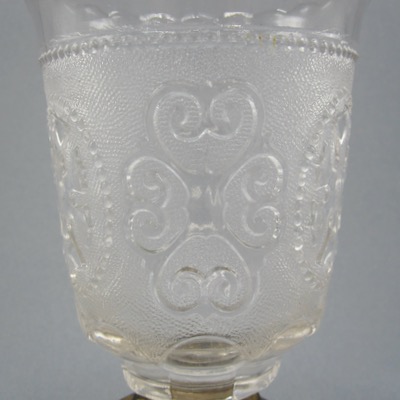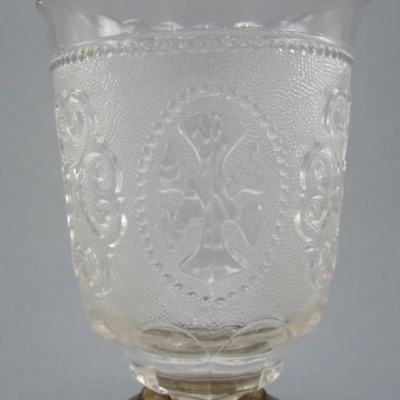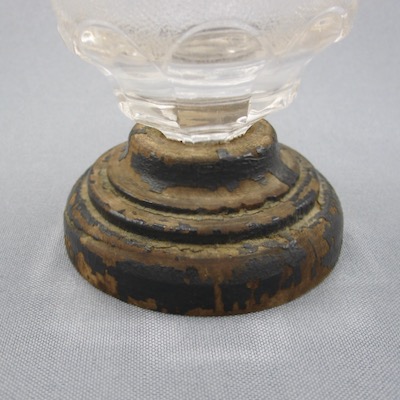 This example still has its original base and shows what mine looked like before the crash.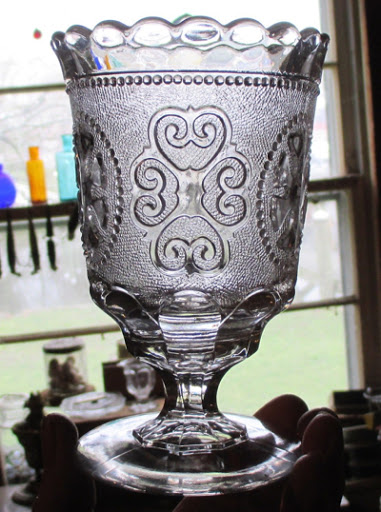 Photo courtesy of eBay